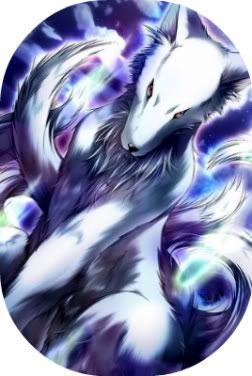 His name is Ian and I love him!
Name:
Aurora.
Learn it, love it, loathe it.
Nickname:
Rory.
If you don't know me, don't call me that.
Age:
21.
Legal drinking age, baby!
Gender:
Female.
Were you confused?
Your Connection to Lamorra:
Her sister.
Uh, hello? This should be obvious.
Appearance:
Aurora has beautifully stunning green
eyes
and comes to be the height of 5'10. Her ears are pointed and her skin is a nicely tanned tone from being outside for so long. She weighs in at about one-hundred twenty pounds which is very slim for her height, yet she is full in the womanly department which adds to the only 7.5% of body fat on her body. Her thick, black hair is very long and she has never cut it. She has a large tattoo on her left shoulder running down her back and side of leaves, vines and a rose near the bottom of her side. On the opposite she has a
large tree.
Was that really necessary?
Personality:
Aurora is a lively girl, she is often bubbly and happy and tends to brighten up even the darkest places. She loves to laugh and smile and finds almost everything worthy of one or the other. She is perky and positive, but everyone has their dark sides.
She enjoys arguing to an extent and she usually comes off as a bitch because of her upfront bluntness that always seems to escape her forever chatting mouth. She is not afraid to speak her opinion, or to be as crazy and weird as she pleases because she does not care what people think about her.
But under all of the quirky, contentness lies an almost unknown side of her. She may act confident, in the way she prances about and shows off her talents, but she is actually quite conflicting with herself. When she looks in the mirror she sees someone hideous staring back at her so she rarely ever looks at herself. Being in the forest most of the time, her hair mostly stays unkempt and she is completely self concious of herself. She thinks she is not worthy of a male, because no one seems interested in her, and is slightly jealous of her sister because she at least gets to have someone.
Bundle of problems. Happy now?
Likes:
+Granny smith apples. What is not to like???
+Nature. Come on, I am a Forest Nymph.
+Lamorra. She's my best friend, and I will protect her until my last breath.
+Her mother. She did give me birth, after all.
+Being barefoot. I like to feel the grass under my feet. Always.
+The forest in general. It's where I act the most like myself.
+Dancing & singing. It's how I show how I feel.

Dislikes:
-AsparaGUTS! Nastiest thing I could put in my mouth, in my opinion.
-Her father. Don't ever mention him in my presence.
-Any suitor. No one is good enough for my sister.
-Humans. They rarely understand and look at me as if I am odd.
-Working hard. Who likes it? Definitely not me.
-Loosing. Don't try to beat me.
Fears:
*Spiders.
Oh, Gods. Ew, ew ew!
*Wildfires.
It would destroy everything.
*Being alone forever.
Because I have never been in love.
Clubs and Sports:
<Leader of the Choir.
I'm just that good.
<Enviromental Club President.
I need some backup.
<Excellent dancer in the team at school.
I love it.
<Was a cheerleader, but quit.
I hate the perky blondies now.
Out of School Activities:
>Being in the forest.
It's my second home.
>Hanging out with her sister.
I love her the most!
>Painting and other art.
It calms me down.
Brief History:
Aurora lived with her family until she graduated highschool, with eagerness to get away from her father, she fled her home and found a new place to live. Looking back now, she doesn't know why she stuck around as long as she did. The only reason she could recall was to make her mother happy and be around her sister more, but now she enjoys staying in the forest, away from her old life.
Let's just not get into that...
Your thoughts on the Marriage?:
As much as I don't want her to go through with it, I support whatever decision my sister makes.
Anything Else?:
She is sadly addicted to ciggarettes, but hides it from everyone except her sister.
Bad habit, I know, okay? I know.