Many call him Devora, only his close friends or parents call him his real name.
Boyd has a small scar on the side of his ribs where he got one day playing in the woods.
Boyd is a 5'4 male who is slim and curvish and has pale skin. He has a scar on his right side of his ribs where he got when he was younger. His hair is grayish blonde hair that is short, but when he dresses up he puts on long, same colored hair. A charcoal brown fills his iris and when the sun hits it they shine like an angel's.
He rather wear night gown dresses or Lolita dresses with knee high socks and flats. At school he goes as a boy and wears grey slacks with a button down white shirt. Sometimes when he goes out he goes in a black shirt and tan shorts or blue jeans.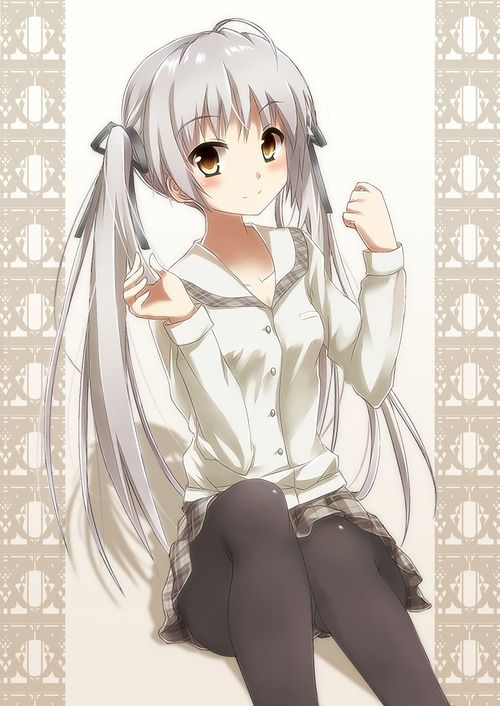 Boyd, in stressful or depressing times, will talk to himself. He believes he is talking to his sister and she helps him through it. He rubs the end of his shirt or the side of his dress when he is nervous.
He can speak Kramin:

It was an old language his decedents use to speak. Many thought the language was dead thanks to the wars, but his great grandfather kept the books neatly preserved until the day he died. The books were then given to his father who handed it to him. He began teaching himself at the age of ten.



Sew:

During the first couple years after Devora's death, Boyd's mother refused to buy him new dresses. So in order to make himself and Devora happy he learned how to sew different kind of clothes. This came in handy for when he was on long camping trips or traveling.



Cook:

Boyd, for the sake of seeming girly at times, learned to cook. He began using his mother's cookbooks, then gradually moving on to trying new things on his own.



Endurance:

Thanks to hiking trips and eating right, Boyd has learned to work on his endurance for a long time; most of the time he didn't even know he was doing so. A few times, being dressed like a girl, larger men would chase him for long periods of time, but his endurance is what saved him, most of the time.



Hunting:

It is not his favorite thing to do, but he has the patience for it.



Knowledge:

Learning new things comes quickly to Boyd. You can show him once and he can pick up on it.



Nature Lore:

Since Boyd loves to travel, hike, and so on; he has learned the plants and the animals that surround him. This skill gives him the knowledge of such things as edible and poisonous plants, healing herbs, and signs of unnatural danger (such as unusual quiet, absence of normal plant or animal life, atypical animal behavior, etc.).
Popsicles, animals, donuts, dresses, wigs
Drop Bears, loud people, rude people, spicy curry
Hanging with his friends, sewing, cooking, running, hiking
Thanatophobia- fear of death

Acrophobia- fear of heights

Allodoxaphobia- fear of opinions

Ceraunophobia- fear of thunder and lightening
Boyd is usually a social person, except if it is someone he likes (whether it be a boy or a girl, he likes both) He is still has an adventurous soul. From time to time he will go out and hike through the woods, finding new things. Boyd is curious, sometimes he finds himself creeping on people to hear what has happen or what is going on. He is friendly; making friends comes easy to him. Even though he is a kind soul he can also have a temper, like his sister. There are days, exspecially on his sister's birthday and the day that she died, where he is quiet and goes kind of cold.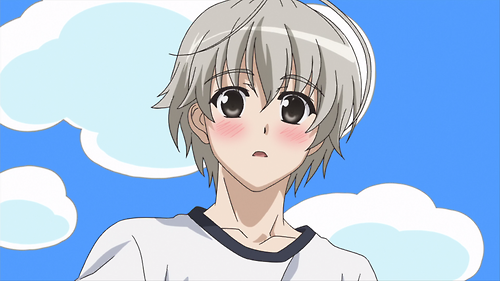 Boyd mostly uses his body to fight, he does not believe in using daggers, swords, etc for violence.
Healing:

Boyd learned at the age of fifteen that he could use of use a type of healing plant and by combining the plant plus the innate magical abilities he could use it to heal a person.



Chi:

With the martial arts that he learned from a younger age, and still practices, it provides him with extraordinary strength, speed, durability and reflexes.



Mediumship:

Ever since his sister's death he has been able to see and talk to spirits. For his parents sake he went to Dr. Hynd and played along. It is hard for him sometimes because a lot of the spirits that died in the war come to him.
On October 3rd, Boyd and Devora were born into the Basford family at 12:25 A.M, on one of the coldest day. The delivery was long, taking over twenty four hours. Everyone was surprised that they were born naturally. The doctor and nurses said that they were one of the rarest twins to ever be born within a second from each other. Many said this was one of the many reasons why they were so close to each other. Devora was born last and had the most complications, but never cried when they prodded her with needles. Instead it was Boyd who would start to cry at the exact moment that she got prodded.

A couple years later as time went by it was surely known that anytime Devora would get hurt Boyd would be the one to cry. One day, at the age of seven, as they were playing outside Devora and Boyd went on a little adventure in the woods that bordered their yard. Devora was the first to climb one of the old trees and bugged Boyd to climb up with her. He was unsure about this, having an ill feeling wash over him. He begged her to come down as he got to the first branch. The ill feeling grew more and as he looked up long white hair brushed his cheek. He heard a thump with the russiling of leaves, when he looked down his eyes watered and he curled up on on the branch, feeling the pain wash over him.

The next few months left Boyd numb and cold. Devora was in a coma and doctors worked furiously at trying to cure her. A year had gone by and none of the doctors could figure out what had caused her to suddenly collapse. Boyd had been at school when he felt it, he fell to his knees. The air in his lungs seemed to disappear and his heart broke. Boyd had felt half of him die. He didn't need to go to the hospital' he didn't need to see his parents crying; he had already known Devora had died.

Boyd never went to the funeral; instead he stayed home and cried in his sister's closet. A few days after the funeral Boyd found himself in his sister's room; he felt like half of him died along with her. He undressed and slipped his sister's favorite dress and twirled around. Boyd looked into the mirror and realized that in some way this made him feel like he had his sister back. From that day on he would come back from school and dress up as his sister. He refused to make friends, scared that if he did he would lose his sister again.

Boyd's parents became seriously concerned and brought him to a psychiatrist, having nothing else to turn to. He was seeing his psychiatrist, Dr. Hynd, up until he was fourteen. He helped Boyd learn that he could still have friends and memories of Devora, but he had to realize that she was dead and gone. Boyd still dressed up as Devora, even became to the point where he would go out in public. People started to talk so his parents shipped him off to his grandparent's old him. There he met his friends Roman and Calliah, the only two who knows that he is a male.