Once a med-student interning at Vancouver General Hospital, a hospital well-known for its research department, a young doctor comes across an old patient of his from a few years ago. She's a young teenager, now only seventeen, and has been in and out of the hospital since the age of three due to her immune system not working well enough to continuously keep her healthy.
She's been asked by the head of the research department to take part in a study, an experimental medication that requires she return to the hospital for an examination at least once daily. During this study, she's been assigned to a new doctor, recently graduated at twenty-four years old; the intern she had met years ago while he was still just a high school student. She'd had a crush on him then, even when he became an intern, and it hits her full-force as she tries to hide this and retain the professional doctor-patient relationship they're supposed to have. Unfortunately, she can't help but yearn for more than just this.
The doctor has a lingering attachment for the girl he saved years ago when he'd been late to an early morning soccer game during his high school years. He's been shocked when he had become her intern and, years later, was shocked again when he was told he was to be her new doctor. She is his first real patient without another, older and more experienced, doctor watching his every move behind him. Perhaps, even, his first real love?
[[Sorry for any confusion; questions will be answered in the OOC or if you PM me.]]
List of Characters:
Intern/Doctor; Nathanael Hollis
Age: 24 | Face Claim: Chace Crawford | Played By:

Beach-Born-Boy
Intern/Doctor's Mother; Jennifer Hollis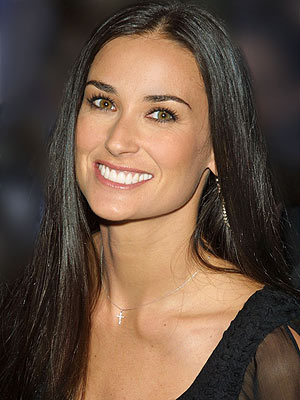 Age: 45 | Face Claim: Demi Moore
Intern/Doctor's Father; Bryan Hollis
Age: 47 | Face Claim: Mark Wahlberg
Patient; Addison Theresa King
Age: 17 | Face Claim: Ashley Benson | Played By:

crybloodredtears
Patient's Mother; Vanessa King
Age: 36 | Face Claim: Kathryn Morris
Patient's Father; Joshua King
Age: 42 | Face Claim: Peter Facinelli
Patient's Young Sister; Ariana King
Age: 5 | Face Claim: Mackenzie Foy
Character Sheet
Anything in italics, take out and replace with your own information.~
Code: Select all

[center][size=200][color=#FIND A HEX CODE][i][Character's Name][/i][/color][/size]
[img][i][Character Picture Here][/i][/img][/center]
[b]Full Name:[/b] [i]Use the first and last names provided; add a middle name.][/i]
[b]Nickname:[/b] [i][If applicable.][/i]
[b]Role:[/b] [i][Who are you in this roleplay?][/i]
[b]Age:[/b] [i][Given in character role.][/i]
[b]Gender:[/b] [i][One of two, right?][/i]
[b]Orientation:[/b] [i][Self explanatory.][/i]
[b]Relationship Status:[/b] [i][Single, in a relationship, married? Divorced, widowed?][/i]
[b]Personality:[/b] [i][Minimum of one paragraph.][/i]
[b]Appearance in Description:[/b] [i][A paragraph or more. Anything you can't tell by the picture? Height, Weight, Skin Color, Hair Color, Eye Color, etc.][/i]
[b]Likes:[/b][list]
[*] [i][List them here; minimum 5.][/i][/list]
[b]Dislikes:[/b][list]
[*] [i][List them here; minimum 5.][/i][/list]
[b]History:[/b] [i][A paragraph, minimum.][/i]
[b]Theme Song:[/b] [url=Link to song][i][Name of Song by Author of Song][/i][/url]
[b]Other:[/b] [i][Anything you want to add?][/i]
Rules
1. No God-modding. Seriously.
2. Let's all be nice and get along, meaning; no, and I mean, NO fighting in the OOC. You want to fight? You're booted. No
if's
,
and's
, or
but's
. You're out.
3. Proper Grammar and Punctuation, please and thank you. I understand we all make mistakes but try to make as little as possible. Thanks.
4. At least a small to large paragraph. Just one, please? It's not that much, I could be asking for more.
5. Swearing is okay but please don't use it excessively. I won't tolerate that.
6. Keep it relatively clean-ish. :p
7. Please be active; posting once a day, possibly. If more, that's fantastic.
OH! By the way,
I
,
crybloodredtears
, make the
first
post. Thanks for reading!
Taking place in...
15 posts here • Page 1 of 1
15 posts here • Page 1 of 1
Arcs are bundles of posts that you can organize on your own. They're useful for telling a story that might span long periods of time or space.
There are no arcs in this roleplay.
There are no quests in this roleplay.
Here's the current leaderboard.
There are no groups in this roleplay!
Welcome home, Promethean. Here, you can manage your universe.
Arcs are bundles of posts from any location, allowing you to easily capture sub-plots which might be spread out across multiple locations.
You can create Quests with various rewards, encouraging your players to engage with specific plot lines.
Settings are the backdrop for the characters in your universe, giving meaning and context to their existence. By creating a number of well-written locations, you can organize your universe into areas and regions.
Navigation
While not required, locations can be organized onto a map. More information soon!
There are no groups in this roleplay!
By creating Collectibles, you can reward your players with unique items that accentuate their character sheets.
Once an Item has been created, it can be spawned in the IC using /spawn Item Name (case-sensitive, as usual) — this can be followed with /take Item Name to retrieve the item into the current character's inventory.
Give your Universe life by adding a Mob, which are auto-replenishing NPCs your players can interact with. Useful for some quick hack-and-slash fun!
Mobs can be automated spawns, like rats and bats, or full-on NPCs complete with conversation menus. Use them to enhance your player experience!
Current Mobs
No mobs have been created yet.
Locations where Mobs and Items might appear.
You can schedule events for your players to create notifications and schedule times for everyone to plan around.
Add and remove other people from your Universe.
The Forge
Use your INK to craft new artifacts in An Odd Devotion. Once created, Items cannot be changed, but they can be bought and sold in the marketplace.
Notable Items
No items have been created yet!
The Market
Buy, sell, and even craft your own items in this universe.
Market Data

Market conditions are unknown. Use caution when trading.

Quick Buy (Items Most Recently Listed for Sale)
Newest
Trending
Most Followed
Discussions
Most recent OOC posts in An Odd Devotion