---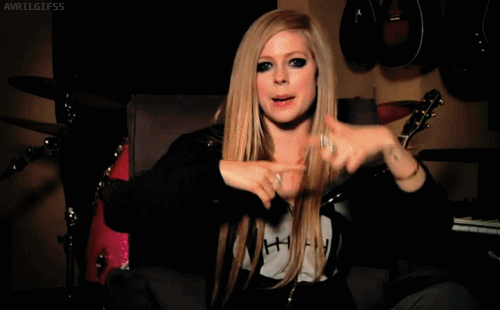 |Name|
Ruth Lotus Dawn
|Nick Name|
Ru, Lo, Lotty, Dawny, Punk
|Gender|
Female
|Age|
18 (recently)
|Birthdate|
June 24
|Sexual Preference|
Heterosexual
|Family|
Clarissa Dawn | Mother | 46 | Alive
Devon Dawn | Father | 47 | Alive
|Pets|
Ruth doesn't have a pet. She thinks they would slow her down.
|Species&Ability(angels)|
Human: No abilities
|Role/Position|
Runaway
|Love Interest|
TBA
---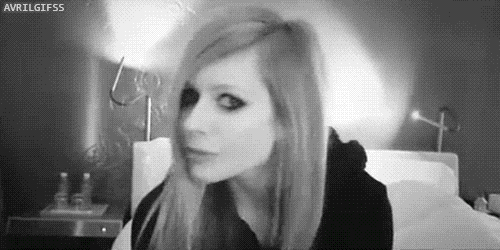 |Eye Color|
Blue with hints of grey
|Hair Color|
Dirty Blonde
|Body Type|
Average (curves but not too curvy)
|Skin Tone|
Almost tan
|Height & Weight|
Ruth is around 5'9 with the weight of 124
|Birthmarks/scars/tattoo's|
Ruth has multiple
tattoos
all over her body. Most of them are stars or meaningless. It's usually because she was bored at the time. She has a couple of scars on her back from whippings but that's it.
|Brief Physical Description|
Ruth is your average teenage girl. She's up to 5'9 whit legs that can carry around 120 pounds. Her hair is straight and you mostly likely see different color streaks in her hair. Sometimes she has a beanie on her head and someday's she has her hair normal. Her skin is past pale but not exactly tan either. She has blue eyes and if you look closely enough you can see hints of grey in them. Ruth prefers jeans and a sweatshirt over anything and that's what you would catch her wearing most of the time.
---
|Likes|
Hoodies | Jeans | Black | Summer | The Outdoors | Climbing Trees | Gentle Breezes| Being Free | Walking | Traveling | Music | Black Eyeliner |Dying Her Hair |
Spray Painting | Having Fun | The word Fuck |
|Dislikes|
Her Parents | Her House | Being Locked Up | Alcohol | Caged Animals | Bright Colors | Winter | Storms | The Dark | Seeing Her Parents Again | Being Touched |
Sitting Still | Being Cold | Jerks | Being Bothered | Pervs |
|Fears|
Achluophobia- Fear of darknessAgliophobia- Fear of painChiraptophobia- Fear of being touched.
|Personality|
Ruth is your typical bad ass. She hates following the rules and does her best to bend them. She doesn't care who it doesn't or does benefit. Ruth is all about the fun. She would come up with the weirdest ideas and try them out without thinking through them. It usually takes a slap in the back of the head to get her to focus again. However she would just pop off on you which isn't smart in your case.
Ruth hates being touched. This is due to her past and she hates explaining it. She keeps her distance for a reason and hate it when people try to bother. When she gives you a glare it clearly means 'get the hell away from me before I slice and dice you'. Ruth can easily get irritated and not good at controlling her anger due to the fact that people piss her off easily.
Ruth is perfectly capable of being a certified bitch. She will target you and make you life a living hell. Ruth has no problem with being mean to other people but only when the truly deserve it. Ruth doesn't take kindly to bullies and if the only way to get you to stop is fighting fire with fire then so be it. Just be warned that She. Will. Come. Out. On. Top. Ruth will make sure of it.
---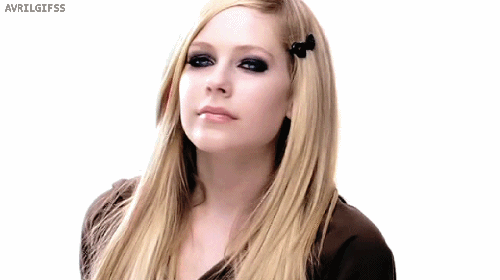 |History|
Ruth has a shitty life. I'm going to be honest. Her parents are the worst and they never actually cared about her. Her parents actually didn't want a child but didn't have enough money for an abortion since Ruth's parents were broke fucks. Even though they had a child they still continued their bad habits. They drank alcohol till they passed out, smoked/sniffed what ever they could find, and did whatever they fucking wanted too. All of this as little Ruth grew up. See growing up Ruth was disciplined differently. When she talked out of line she was whipped on her back with her father's belt. If she wasn't finished what she was suppose to do on time, it was one hour in the closet. That's where her fears started to grow.
Ruth hated being at home and barely went to school. She could mostly be found in the local woods upside down on a tree watching the animals closely. In the woods Ruth was a different person and she liked that. But at home she was that scared little girl who let her parents push her around all the time. Ruth's fear of people touching grew and she often lashed back at others who did. When Ruth was home she would often lock herself in her room and hope that her parents were too drunk or high to realize that they had a daughter they could beat around some more.
At the age of 14 her father started beating her for useless reasons. Like if she didn't wake up for school on time she would get a punch in the gut. If Ruth spent too long int the forest it would be a kick to the head. A couple of times she would get a object thrown at her which always made contact with her skin. Eventually Ruth ran away at the age of 15. She just couldn't take it anymore so she packed as much as she needed and left for good.
|Other|
Secretly, Ruth enjoys being a run away. Se likes the feeling of running away from her past.