Username: Sliverf0x
Name: Daniel Redheart
Age:
17
Country:
United States
Character's City:
Iron Castle
Class/Job:
Summoner
Image in Game:
Image in Real World: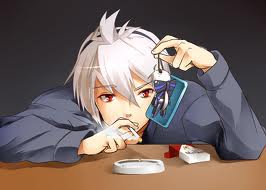 Likes:
strategy, technology, glitches, sword fighting, and piano.
Dislikes:
Jerks, the creator of the game, dying, and not being able to protect team members.
Other:
He usually helps Ayame in fighting and he is determined to help the members of the Red Cross League get out of the game.