"It's something we don't talk about."
Theme: War Of Change by Thousand Foot Krutch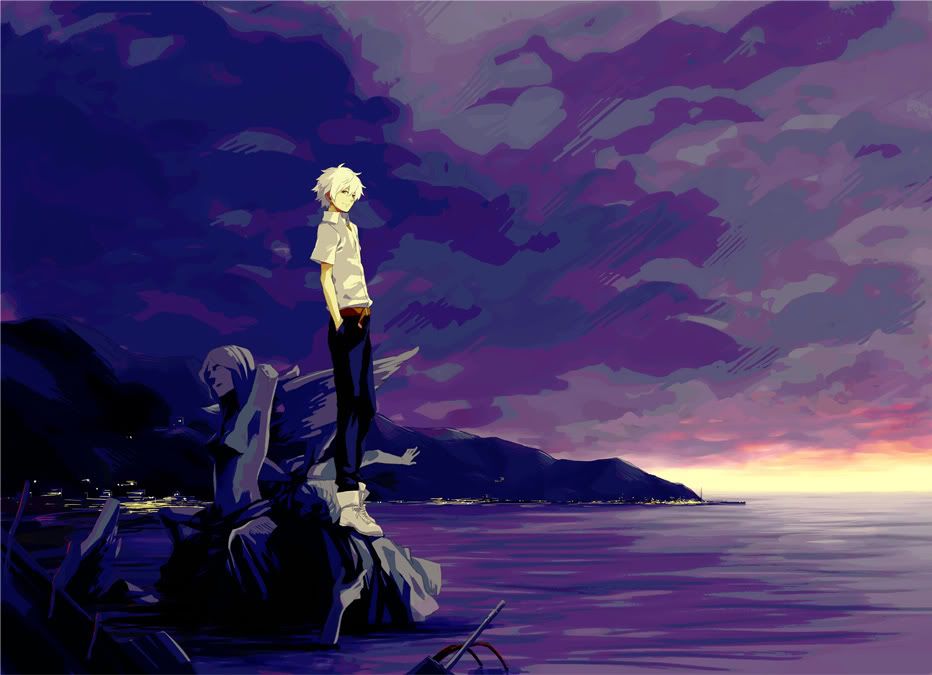 Everything you see on the news nowadays is news about the recent disappearances. No one seems to know he answer and you don't have a clue either. It's none of your concern, it never is. You're just an average high school student getting through life with as little hassle as possible. You glance out the window and notice a strange sight; one of your classmate running around in the dead of night with a person you've never seen before. Curious you venture outside to see what is going on. Staying to the shadows you watch them disappear into the distance. Passing by a vending machine you take out fifty cent but drop it. It rolls underneath the machine, all the way to the back. Sighing irritably you reach underneath to try and find it, however you grab a hold of something much more interesting. In the dim light radiating from the street-lamps you make it out to be a large red gem. Round in shape and surprisingly light. Suddenly you feel like you're being watched, a bird taking off scares you and rush home, forgetting all about your classmate and their mystery friend.

The next morning you go to school like nothing ever happened. All around you your classmates are chattering away about the disappearances and a website saying that the pillars of heaven are falling down. Angels are descending to earth to bring about a new age of destruction. You ignore it as best as you can, though your friends insist these ideas are correct, though they cannot give reason. Your eyes are drawn to your classmate, the one who always comes in wrapped in bandages and the one you saw last night. So wrapped up in your thoughts, you do not notice the bell ring or your teacher walk into the room. She shouts and you sink back into your seat, trying your best to stay awake. Suddenly your brought back into reality as a transfer student is introduced, the same person you saw last night with your classmate! You get up a yell, everyone laughs and you settle back down. The student instantly becomes popular, everyone is flawing all over him and offering up tours of the school. He doesn't want any from them though; he asks you.

You realize he isn't the most normal of people, he has a strange way of speaking and talks to you like you're something special. When the day is finally done you leave the school, noticing that your classmate and the transfer student are talking. Curiosity takes over once again and you follow them, quickly loosing sight of them. It's dark and lonely, you're tired and just want to go home. Turning to head home, you're suddenly attacked by something. Your classmate is the one to protect you, and so is the new transfer student! They fight against a bird, to much of your confusion. The creature is destroyed and a red sphere is left in it's wake; just like the one you picked up yesterday. The transfer kid picks it up, speaking in a strange way again. Suddenly you're attacked by yet another being. The transfer kid protects you by some sort of colourful shield, and the human finally appears. It demands things called cores and has a conversation with the transfer kid you just don't understand. As it jumps down, black wings sprout from it's back and that is when you realize you just can't turn your head anymore.



⌈Plot⌋



The world-tree is quickly dying, who would have thought it would be due to the appearances of creatures known as Angels? Leaves fall from the tree second by second and all because the cores which support it have disappeared. Spirits known as Angels have made their appearance, with only one goal in mind; destroy. The vengeful Spirits stole the cores which lye between the tree's roots and have used them to let themselves wreak havoc amongst the humans. They claim they just want to live with the humans, to finally have their chance to live peacefully; their actions say otherwise. They cannot psychically manifest a body for themselves; they need a vessel. Humans are stubborn and do not give up their bodies to allow the souls of Angels to take over, so the Spirits kill them and claim their body as their own. It's as easy as that. They can jump from body to body, never to be caught by other humans. They cause chaos in these bodies, by using their unique powers. However what they really want is all of the cores to themselves. More cores equals more power.

Luckily though, there are people who know of the Angels and do not stand for it. They are known as Shemhazai or Hunters. Controlled and run by a shady organisation, these group of kids wield weapons known as Animi. Together they fight against the Angels, plucking the cores from the human's body and bringing them back to Yggdrasil. They must hurry though, time is running out...




Shemhazai

Angel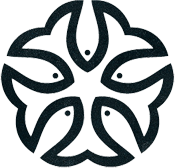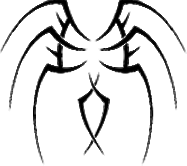 ⌈Roles⌋





Shemhazai



Currently No Spots Are Open

Information Page

I am only allowing five Shemhazai at this time, however if any are killed off then a new spot will open up. Not to say that they will be any time soon though, unless wanted to by the player. Tell me in the OOC if you are interested if any spots come up, I will contact you then when they open. Please make sure that anyone who is creating a character for this group, that you read the information page and stay loyal to the specifics of each character role. Most are free rein, however there are some requirements I would like people to fill.



Main Character:

This isn't actually the 'main character' all characters have the same importance. He/she was just named this because it was their point of view the introduction was written in. Mostly free rein with this character, apart from they have to be the type of person to ignore everything which goes on. They deny most things and don't like to get involved.

Role Taken By

Jasper Montague, Played By Spectrum (

#804080

)




Classmate:

Free Rein, however this character has a small relationship with the transfer student. She/he is the only other Shemhazai who knows about what is going on. They also tend to have a lot of bandages on due to the fights with the Angels.

Role Taken By

Takuya Saitou, Played By freakofnature (

#00BFFF

)




Other Shemhazai:

Free Rein, these characters will be joining the other Shemhazai a little later on. You must state a way in the 'meeting' section or in a pm to me how they will come across/join the others. This is just so we have some idea how your character will come in, that might change depending on the direction of the RP. Both must be female!

Role Taken By

Amaya Yamazaki, Played By SkunkishBlue
Dylan Hynes, Played By ஜ ∂єα∂вℓσσ∂ ஜ




Transfer Student:

This mysterious boy was seen with the Classmate. He is a transfer student who takes an immediately liking to Main Character. They have a very deep knowledge about what is going on and about the Angels.

Role Taken By

Kaede Atlas, Played By Black (

#004040

)




Angels



Two Spots Are Open

Information Page

Angels will also be Playable Characters. They are usually fought in order (as in their number), however this may not always the case. Unless I say otherwise, anyone who wishes to play an Angel will have to wait their turn. Those who play Angels can also play NPC characters (students in the school, teachers, parents ect) and may also create another Angel if theirs is killed off. Just because Angels are the bad guys, does not mean that they will always loose. They are just as powerful as the Shemhazai, if not more. Each Angel has their own 'Arc'. This means that they will be the main focus of the story for a little while. They will be creating a large event which triggers the Shemhazai's attention. They will need to overcome the obstacles the Angel puts in their way, as well as defeating the Angel. It is not an easy task! Players will be asked to come up with their own event for their Angel(s), however I can help you with this if you really need it. Please respect the rule and do not begin posting as your Angel unless I say otherwise. I do not think it is fair for all of the Angels to bombard the Shemhazai at once, however there are some groups of Angels who will ban together to fight. Some might even just want to live and not get involved with the fights (though they will be dragged into it). I might allow your Angel to live normally or create a small amount of chaos while you wait for your Arc to come in.

I don't want to be the one to create and play all of the Angels myself, since that would be boring! I want to give others the chance to create some too. Please do submit an Angel. Remember to check in the OOC if an Angel has been reserved. And remember to read the information page before you start creating it! Also, if you wish for your Angel to work with another one then ask the person who created the other Angel and message me your ideas.



6th Angel:

Free Reign.

Role Taken By

Judas, Played By poeticjustice8012 (

#FF0000

)




7th Angel:

This particular Angel will be collaborating with the 12th in order to bring down the Shemhazai. The two of them have formulated a plan. If you are interested in this spot then contact MaxStokes for further information.

Role Taken By

Samandiriel, Played By Stilts




8th Angel:

Free Reign, however the 8th Angel comes in the form of two different beings; Twins. You may either play both of these or have someone collaborate with someone else.

Role Taken By

Urim, Played By TwiliXDragon
Kakabel, Played By TwiliXDragon
9th Angel:




10th Angel:

Free Reign.

Role Taken By

Yasei, Played By SkunkishBlue




11th Angel:

Free Reign.





12th Angel:

Free Reign.

Role Taken By

Cameal, Played By MaxStokes




13th, 14th, 15th Angels:

Free Reign, these Angels banded together to create a group where they fight against the Shemhazai together. Their leader is the 16th Angel.

Role Taken By

13th ~ Iccarus, Played By #Chance
14th ~ Israfel, Played By Spectrum
15th ~ Abana, Played By Maci-Care (

#572300

)




16th Angel:

This Angel is the one in charge of the group. The leader/boss. He/She is completely your own design and concept, there are no requirements for them.

Role Taken By

Shiva, Played By ajemokid




Other



Unlimited Spots Still Open

I have no set roles for any other characters, however you may submit one. Such as the teacher for the school, a student or someone else. Most of the time they will be classed as NPCs and posted on a separate thread, however if you do not have another character on the RP and wish to create an 'Other' as your main then message me with your idea and I will send you the character sheet.
Under Cover Detective:
A normal human who has stumbled upon the fights between Shemhazai and Angels. Curiosity has forced him to research into this more and hopefully find out the truth. Even if everyone else doesn't believe him.
Role Taken By

William Wolf, Played By ஜ ∂єα∂вℓσσ∂ ஜ
⌈Rules⌋





This RP Is Rated T+/15 Due To:

Swearing, Violence, Mild Gore and Psychological Events.


Posting Minimum: 500 Words. This is a advanced RP, requires literate RPers!
Swearing is allowed, but do not go overboard.
Romance is fine but do not make the RP entirely about it, nor do we want to see anything explicit.
Violence and gore is encouraged, however because this is not a 'Mature RP' we don't want too much.
Be literate if that wasn't already clear. No text talk.
No God-modding or controlling others characters without permission.
Keep OOC out of IC and vise versa.
Don't argue in the OOC.
Be Respectful to GMs as well as players.
All questions/ideas Pm to one of us GMs if you don't want to post it in the OOC.
Reserve all spots in the OOC, do not just submit a character.
Reservations hold for 48 hours, unless I say otherwise.
If your character is not good enough, I have the right to reject it. But not after working with you to try and make it better.
Please post once every few days, unless you tell us otherwise. We understand if you need to leave for a bit.
If you are inactive for more than a week without notice, your character will be removed and your place will be given to someone else.
Please ensure you read the information topics before posting a character!



GMs Are:

Black, Spectrum and Poeticjustice8012.



RP Arc 2 Due to Start:

2nd January 2012.
When posting, please use the banner below and refer to the hex codes for each character
Code: Select all

[center][size=200][color=#colour 1]Character One[/color][color=#000080] &[/color] [color=#colour 2]Character Two[/color][/size]
[size=150][color=#000080]Written by [/color][color=#colour 2]Name Two[/color] [color=#000080]&[/color] [color=#colour 1]Name One[/color][/size][/center]
Taking place in...
6 posts here • Page 1 of 1
6 posts here • Page 1 of 1
Arcs are bundles of posts that you can organize on your own. They're useful for telling a story that might span long periods of time or space.
There are no arcs in this roleplay.
There are no quests in this roleplay.
Here's the current leaderboard.
There are no groups in this roleplay!
Welcome home, Promethean. Here, you can manage your universe.
Arcs are bundles of posts from any location, allowing you to easily capture sub-plots which might be spread out across multiple locations.
You can create Quests with various rewards, encouraging your players to engage with specific plot lines.
Settings are the backdrop for the characters in your universe, giving meaning and context to their existence. By creating a number of well-written locations, you can organize your universe into areas and regions.
Navigation
While not required, locations can be organized onto a map. More information soon!
There are no groups in this roleplay!
By creating Collectibles, you can reward your players with unique items that accentuate their character sheets.
Once an Item has been created, it can be spawned in the IC using /spawn Item Name (case-sensitive, as usual) — this can be followed with /take Item Name to retrieve the item into the current character's inventory.
Give your Universe life by adding a Mob, which are auto-replenishing NPCs your players can interact with. Useful for some quick hack-and-slash fun!
Mobs can be automated spawns, like rats and bats, or full-on NPCs complete with conversation menus. Use them to enhance your player experience!
Current Mobs
No mobs have been created yet.
Locations where Mobs and Items might appear.
You can schedule events for your players to create notifications and schedule times for everyone to plan around.
Add and remove other people from your Universe.
Orphanage
By marking a character as abandoned, you can offer them to your players as pre-made character sheets.
Twin Angels #8
"To say I am gifted would be too kind, to say I am screwed would be insufficient, but to say I am a lone would be correct."
The Forge
Use your INK to craft new artifacts in Animi. Once created, Items cannot be changed, but they can be bought and sold in the marketplace.
Notable Items
No items have been created yet!
The Market
Buy, sell, and even craft your own items in this universe.
Market Data

Market conditions are unknown. Use caution when trading.

Quick Buy (Items Most Recently Listed for Sale)
None
Discussions
Topics

Replies
Views

Last post
Most recent OOC posts in Animi
There have been no posts in the OOC topic for this roleplay!