---
---
Just wanted to give a special thank you to BleedingLover for allowing me to re-upload her roleplay. I thought it was a splendid idea and I am very much grateful for her giving me that permission. With that being said, DO NOT copy anything on this page without giving the proper respect to their creators, particularly the plot since this is hers. Any gifs or images present do not belong to me, they belong to their rightful owners. Please respect that and don't go around laying claim to anything you know for a fact isn't yours.
---
---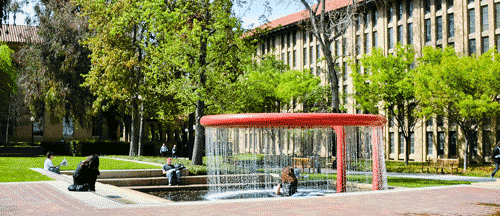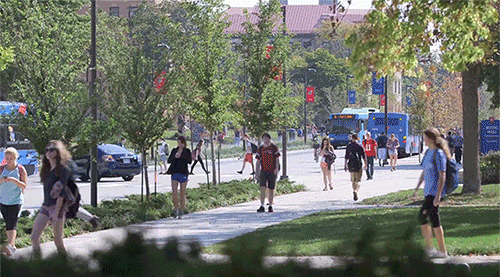 We all have heard about college life. Your parents have probably drilled it into your heads since the second you came out of the womb. You might have only just grasped the concept of actually going to college. After all, it's not particularly easy to get in, especially four-year accredited institutions with a long legacy of success and greatness. Yet and still, most stories of college are filled with mishaps, adventures, fun, fleeting and sometimes lasting romances, and one hell of an experience. Not many can say that they want to miss these golden years. You're being enriched and challenged in such a way that high school could only dream of doing, you're meeting a plethora of diverse individuals with varying backgrounds, and sometimes, you're literally in a place you have never been to before. College, despite the bumps in the road and the drama that can unfold, is one experience not one person should miss out on and if there is one school that everyone has talked about at least once, it is Fulton University.

No, this is not Harvard. No, it's not Stanford, Brown, Yale, or any of those highly-talked about schools you've heard about because everyone else has deemed them the only schools you need to be applying to if you want to make it in this world. In fact, if we're being completely honest, it actually is one of the top schools you should be researching and perhaps even better than those aforementioned institutions. To be quite frank, Fulton University, based in none other than Miami, Florida, is one of the best schools in the country, having just placed as #12 on the Forbes Top Twenty Institutions in the United States. And for what reason, you might ask? For one, the student body is known for its diversity. Where schools like Yale and Harvard might seem wary in accepting non-white students and have only just really pressed the matter of accepting said students in favor of bringing in more attention and money, Fulton's students have come from a plethora of ethnic backgrounds since day one. There is rarely any one student that looks exactly the same. They're also known for fostering some of the brightest minds, sending out a range of athletically-gifted individuals due to increased funding to their athletics department, and even have a list of known celebrities and artists due to actually building on a visual and performing arts program that is literally coveted in comparison to other universities. But, one of the main focal points and the biggest reason why the large institution is well known is because of its Greek life.

Oh, you have not known Greek life until you have attended Fulton University or even done something as simple as attended Homecoming festivities. In fact, if you actually visit the school on the founding days of each organization, you are literally in for the best day and night of your life, guaranteed. Fulton University is known for having the best Greek system in the country. Part of this stems from the fact that, come on now, it's Greek life. Greek life means partying, partying means fun, and everyone wants their college years to be the most fun moments of their lives. The bigger detail is that not only do you land jobs almost immediately after graduation and mostly sustain some of the strongest interpersonal relationships you ever will, but even as a student, you gain internships and opportunities kids like yourself can only dream of. To say you were part of the Greek System at Fulton University is truly an amazing experience. Even with the drama lurking behind the happy smiles and familial bonds. Especially with the drama.
---
---
The Houses
As a student at Fulton University, you have so many choices to make and if there is one choice that the current Greek members will always push you to make, it is in joining one of their fraternities or sororities. When you graduate, you can be inducted into several (depending on your GPA and your involvements on campus) honor societies and organizations, but there is none like a Greek family. You can have honor cords that will tie you to academic excellence for the rest of your career, whether occupational or academic; you take on the mantle as a member of the Alphas or the Sigmas as a family member for a lifetime. You even get the chance to live in a house away from the other students with your brothers and sisters, further cultivating a familial familiarity that one would be remiss to miss out on.

The houses designated for each Greek organization, especially now after the two years of renovations for all of them, really reveal a lot about them just from one glance. For one, they all are rather large, though some are bigger than others due to, well, who has been more popular and which organization's founders are richer. The houses also can signify the relationships between them considering the Betas have probably been egged several times by the Sigmas, even though they claim faithfully that they have no idea how that happened. That being said, it's important to note that while most of the members have met one another before pledging, they don't typically fraternize with those outside of their own organization. The Presidents (mostly Alphas and Betas) definitely do not encourage this and are somewhat strict about hanging out with other members. Not that a good number of sorors and frats aren't privy to ignoring that fuckery in favor of talking to their freshman year roommate or appointed best friend. However, romantic linkage between members that normally wouldn't be associated with one another? Trust that your fellow members (mostly Alphas and Betas) might actually have a problem with that. In fact, romantic entanglements, even casual flings, have been known to start wars between the Greek houses. I mean, you might need to ask who the former president of the Sigmas was messing around with that cost them a year of having no pledges. Trust - there are some things that are a big no no and your brother and sisters will definitely not hesitate in letting you know what they are. Keep this in mind once the relationship thread is posted.

NOTE. As some of you have participated in this RP once or twice before, this is not specifically focused on Rush Week nor does it include freshmen. During both times that I revived this RP, I noticed that while there was attention on the freshmen and Rush Week as that was how I formulated it, the most attention and the most entertaining aspect of those experiences were with the relationships established between the upperclassmen. Which is why this RP focuses on the drama, daily experiences, and college experiences of those students who have already been at Fulton and who have already been involved with the Greek life for at least a year. There is no real direction in this as this is character-driven with the inclusion of knowing what the typical relationships between the houses are, so I'm open to ideas and am in the process of piecing together plot ideas or at least meeting points to have all of the characters in the same spaces.
---
---
The girls of Alpha Theta Pi are the top girls at Fulton. I mean, look at them! They are absolutely gorgeous, charismatic, deceptive, and positively reek a sophisticated air that every freshman girl wishes she could emulate. At the same time, they are typically the most conniving, manipulative and backstabbing bitches that ever were. They are your mean girls (at least, most of them anyway) and you might have fooled yourself into thinking that you left chicks like them behind in your hometown, but these are the girls that basically, in a sense, rule the institution. After all, some of them come from families whose networths are more than the amount of money students have to cough up for the school for the four years that most stay. Guys flock to Alphas, but only the best of the best catch their attention and capture their hearts...unless, of course, you're just that good. There is always one or two followers flocking behind an Alpha, doing her bidding. Well, when she's not making a pledgling do it. Being an Alpha Theta Pi means being high maintenance in most cases, and the girls try to impress everyone. Their house is immaculate and always classically chic. It's very rare that you see a single detail out of place and each bedroom has at least one walk-in-closet. Not to mention, they have a freaking spa in their basement - a spa!! Their colors are bubble gum pink and green apple.
President| Name | Senior| Major (and [optional]Minor) | Big Sister to __________ | FC: Holland Roden | OPEN

Name | Senior| Major (and [optional]Minor) | Big Sister to _________ | FC: Lindsey Morgan | OPEN

Name | Junior | Major (and [optional]Minor) | Big Sister to _________ | FC: Lily Mac | OPEN

Name | Sophomore | Major (and [optional]Minor) | Little Sister to _________ | FC: Arden Cho| TAKEN

Name | Sophomore | Major (and [optional]Minor) | Little Sister to ____________| FC: Cydnee Black | OPEN

Name | Sophomore | Major (and [optional]Minor) | Little Sister to ________ | FC: Taylor Marie Hill | OPEN
---
---
If the Alpha girls are on top of the ladder, then the Betas are right by their sides and it's not hard to see why. Their house is the most massive out of all the Greek life homes. The guys of Beta Gamma Omega can be described as cocky, charming, and entitled. They're known for their money, charm, and looks. And if you happen to also classify them as the jocks from high school who never really did anything or had any actual change from when they were the assholes who shoved nerds into their lockers simply for being in their way for two seconds, well, let's just say that you wouldn't be really wrong. The Betas would just like to say that they have more class than that. They definitely carry themselves with not only confidence, but with the air that they are better than most. In some cases, that actually might be true, though acknowledging that means inflating egos. The Beta Gamma Omegas were the first Greek life organization established on campus, so the arrogance has dated back since nearly a decade after the founding of the institution. Most of the Betas are legacies and there are few that are accepted that aren't. Girls all over campus tend to fall at their feet and they love the attention. They are the brother house to the Alphas and the two are rarely seen at any event without at least one or the other. Their colors are crimson and silver.
President| Name | Senior| Major (and [optional]Minor) | Big Brother to ________ | FC: Ed Westwick | OPEN

Andre Rocha | Senior| Major (and [optional]Minor) | Big Brother to_________| FC: Marlon Teixeira | OPEN

Maddox Rei Izumi | Junior | Criminal Justice | Big Brother to _________ | FC: Takuya Terada | TAKEN

Name| Sophomore | Major (and [optional]Minor) | Little Brother to __________ | FC: RJ King | OPEN

Archie Hervieux | Sophomore | Major (and [optional]Minor) | Little Brother to _________| FC: Reece King | OPEN

Weston Cullen | Sophomore | Major (and [optional]Minor) | Little Brother to _________ | FC: Francisco Lachowski | OPEN
---
---
Most of the Thetas are known as the shy, sweet, caring, studious girls on campus. Of course, that doesn't mean all the Thetas fit the mold of the typical Theta Chi sweetheart. In fact, some are more spontaneous than the others and some are go-getters rocking their sisters' colors with more sass than you would ever have imagined. The big difference between these girls and the other sorors is that their course work comes before all else. After all, when your founder is in fact a member of the infamous Rockefeller family and was one of the few females to be able to compete with the top males of her graduating class, there are some expectations that you have to live up to. You may catch them at a party every once in a while, but they are by no means extremely wild nor would they do anything to embarrass themselves or their sisters. They are ultimately known for their smarts and shockingly, their cleverness whenever needed. Being known as the nerds, the Thetas can be picked on by the other sororities like the Alphas, but being a member has its perks. For one, their house has the largest and most comfortable library on campus aside from the institution's own and their computer lab is literally like a dream. They are the closest sorority on the campus though, they stick up for each other like no other, and their sisterhoods last a lifetime. Their colors are powder-blue and cream.
President| Name | Senior| Major (and [optional]Minor) | Big Sister to ________ | FC: Aja Naomi King | OPEN
___
Name| Senior| Major (and [optional]Minor) | Big Sister to_________| FC: Kirstie Maldonado | OPEN

Name | Junior | Major (and [optional]Minor) | Big Sister to ________ | FC: Jade Thirlwall | OPEN

Name | Sophomore | Major (and [optional]Minor) | Little Sister to ___________ | FC: Katherine Mcnamara | OPEN

Name | Sophomore | Business Administration w/ Dance Minor | Little Sister to ___________ | FC: Cache Melvin | TAKEN

Name | Sophomore | Major (and [optional]Minor)| Little Sister to _______ | FC: Kalel Cullen | OPEN
---
---
Kappas are the ultimate nice guys on campus known for their smarts, charm, and demeanor. Kappa Alpha is known for having the highest GPA within the fraternities and across campus. Naturally so, considering the founder of the organization is the current president of the institution and was the valedictorian of his graduating class. A legacy like that is hard to trump, even for the guys of Beta Gamma Omega. Not to mention Bill Gates hosts an annual dinner with the boys and a select number of guests, resulting in them being able to be found on various internet sources as a fraternity to watch out for. Which, naturally, probably pisses the Betas off. Of course they've been deemed nerds along side their sister house, Theta Chi. Their fraternity house, much like the Theta Chi house, is high-tech since renovation had occurred in the fall of last year and is run on sustainable energy. They tend to get ridiculed and left out, but they make the best of it. After all, not everyone hides behind their books or just comes up with ridiculously intelligent theories. In fact, you might find a good number of these guys branching out at different parties, whether on campus or not. They get along fabulously with one another however and love the Greek life. Their colors are navy blue and red.
President| Name| Senior| Major (and [optional]Minor)| Big Brother to_________| FC: Sam Claflin | OPEN

Nicholas Reyes | Senior | Biomedical Engineering w/ Computational Medicine & Physics Minor | Big Brother to ________| FC: Conrad Ricamora | TAKEN

Name | Junior | Major (and [optional]Minor) | Big Brother to ____________ | FC: Alfred Enoch | OPEN

Name | Sophomore | Major (and [optional]Minor) | Little Brother to ________ | FC: Tyler Posey | OPEN

Name| Sophomore | Major (and [optional]Minor) | Little Brother to __________ | FC: Connor Franta | OPEN

Name| Sophomore | Major (and [optional]Minor)| Little Brother to_________| FC: Keith Powers | OPEN
---
---
Ah, the Zetas! You can't even get through the first week without hearing about the Zetas. Zeta Nu Deltas are known for their party lifestyles. They tend not to care about what people think of them and throw outrageous parties. More than that, second to the Alphas (who are known to despise them for this little tidbit) the Zeta girls are some of the hottest girls in the entire institution. Hell, if you ask some of them, they ARE the hottest and it's not always just about looks. Perhaps it's the sultry way a Zeta honey's hips sway as she moves to the heavy bass of the music, the way her fingers slide through her luscious hair, the curve of her lips, the twinkle in her eye. Either way you put it, these girls are alluring, mostly spontaneous and can either be the chillest girl you've ever met, or the most dangerous thing to your libido. Not like you'll complain either way. These girls are known for their risky behavior, carefree attitudes, and nightly partying. Leave it to them to have the house with two strip poles, a very spacious first floor that has been used several times over as the dance floor for some pretty awesome house parties, and a wine cellar with an attached bar since their renovation this summer. Being a Zeta means you have exclusive access to parties where a good number of known names might stop at, the best memories, and a promise of never having a dull moment. Their colors are sapphire blue and canary yellow.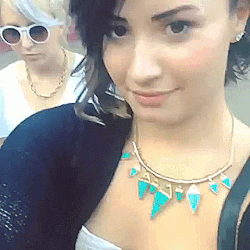 President| Name | Senior | Major (and [optional]Minor) | Big Sister to ________ | FC: Luanna Perez | OPEN

Name | Senior| Major (and [optional]Minor) | Big Sister to_________| FC: Demi Lovato | OPEN

Lani Amasio-Douglas | Junior | Broadcast Communication & Audio Engineering | Big Sister to _________| FC: Dinah Jane Hansen | TAKEN

Name | Sophomore | Major (and [optional]Minor)| Little Sister to_________| FC: Elizabeth Gillies | OPEN

Name | Sophomore | Major (and [optional]Minor) | Little Sister to __________ | FC: Gong Minji | OPEN

Name | Sophomore | Major (and [optional]Minor) | Little Sister to_________| FC: Katie Findlay | OPEN
---
---
The boys of Sigma Chi Delta are known as the bad boys, the ones that all girls love to hate and a lot of other guys tend to hate on. They're the guys that every girl thinks she can change. They are ultimately known for their mischief, parties, and drama they cause within the Greek System. They're the guys your mama warned you about way too many times and are the ultimate heart-breakers on campus. The tend to break rules, have fun, and generally do what they want. If there is any Greek organization who could possibly be on probation, it's the Sigmas. They just also know how to get out of trouble. However, don't get them twisted. They, just like their sisters - the Zetas - are college students. So, the idea that they are unintelligent beings is so far from the truth that it's rather ridiculous and insulting, just like the Betas meant it to be. Just like their sisters too, their house is typically found on the outskirts of the university, mostly because of the booming music, but always because that's the way they like it, and their house has the BEST man cave on campus. Their video game collection is something to rave about and there's at least five of them who are probably the best mixologists at the bar. Their colors are black and medallion yellow.
President| Name | Senior| Environmental Science | Big Brother to _________ | FC: Andre Hamman | OPEN

Name | Senior| Major (and [optional]Minor) | Big Brother to_________| FC: Broderick Hunter | OPEN

Name | Junior | Major (and [optional]Minor) | FC: Jack Falahee | OPEN

Name | Sophomore | Major (and [optional]Minor) | FC: Cody Christian | OPEN

Name | Sophomore | Major (and [optional]Minor)| Little Brother to_________| FC: Zayn Malik | OPEN

Name | Sophomore | Major (and [optional]Minor) | Little Brother to ________ | FC: Lucky Blue Smith | TAKEN
---
---
1. This is not a first come, first serve roleplay. You don't like it, I'm sorry, but it's not changing. Hate to seem brusque or mean, but I'm not explaining myself. You see a character whose status does not say TAKEN, you can compete for them. I'm looking for quality, keep that in mind.

2. Reserve as many characters as you can play successfully. Don't push yourself. At the same time, there will be NO reserving of two females

unless there is a male character sandwiches between them

. There is no getting around that. You can reserve two males, but I am trying to keep this ratio even.

2. Post on the OOC to reserve. Do NOT private message reservations, please. You will be ignored. The only reason you need to PM me is if you want to discuss character relations, there is a problem, you're considering a face claim change, or are trying to explain something personal. After your reservation is made, you have ONE WEEK. That's more than enough time. It may change depending on how quickly characters start coming in.

3. Since I brought up face claims know that these are different from the ones I originally had. At least, some of them are. Mostly for diversity purposes. With that being said, I am WARY about changing them, but also open to changes. Understand that if I do permit a face claim change, you CANNOT exchange a POC for a white face claim. I'm not having it, end of story.

4. A character sheet will be provided, but I love when people get creative. I'm not creative, NOT IN THE SLIGHTEST. So all that lovely coding you people do, DO IT. I live for that shit and I have the utmost respect for it. So, if you can do it, please do it. Let me live through your awesome in my imagination. HOWEVER, do not take your being able to modify the character sheet as you see fit as a means to not provide me quality. IF I SAY I WANT TWO OR MORE PARAGRAPHS, IT IS NOT NEGOTIABLE.

5. As for post length, no one liners. You must post at least 300 words. I'm not trying to be a grammar Nazi, but this is a literate roleplay. I expect everyone to have the basic grasp of writing. We're all going to have a moment of spelling error and what not, that's not an issue and I don't hold that against you.

6. Note that the first tag of this RP is ADULT. Meaning, adult situations. Note also that sex is included and partying usually consists of drugs and alcohol. With that being said, this roleplay will consist of adult situations. Not saying that we're delving into Fifty Shades of Grey out here, but we're also not appealing to Little Einsteins either. So, know that there are adult situations and know yourself. If you're not comfortable with sex, drinking, violence and possibly drugs, this is not for you. I'm sorry.

7. I want to see interaction with EVERYONE. Just because your characters don't get along doesn't mean you have an excuse to not talk to someone. Make drama. I don't care if Sally fucked Tim when Tim was dating Allison and Allison is George's baby mama, if it shall be, let it be. I live off of fictive drama. The more the merrier. This is a character-driven roleplay, which means that there are no huge missions in between. No overly dramatic situations that wouldn't happen in real life that forces your character to evolve. These characters are in a realistic setting dealing with real world issues and real world heartache, drama, and all that good stuff. Remember that. It's up to you to make the story move along and up to you to make the most of this roleplay.


8. With number 7 said, make drama IN character not OUT OF character. If you have a problem let me know. Guys, I don't need to see your beef in the OOC. That's too much. My life is stressful enough. This is supposed to be an escape from stress. Don't stress me out. Just PM me if shit hits the fan and if you feel like I can't handle it, then go to a moderator.

9.I know a few people who join and then disappear, and I do have the right to decline a reservation but, I will do it in PM. As much as I have probably been brusque in these rules, I'm not rude. I'm also not dealing with people who have dissed me once or twice before in an RP, or have made my experience stressful. I'm just keeping it real with you. I try not abandon people as well, but I'm not dealing with it.

10.I am the GM. My decisions are final, unless I find a flaw in my own reasoning because I can admit, I'm not always right. At the end of the day however, what I say goes. Get it, got it, good. Then we don't have a problem! :D I am open to outside opinions, yes, but do not try to overstep me.

11. HAVE FUN!!! This RP is in all good fun! :D I just have a thing for mutual respect.

12. I know most people space the passwords out and all that good stuff, but I don't feel like re-numbering things and honestly, if you've gotten down to here, I honestly trust that you want to be involved. The first password is your favorite show/movie of 2017. I'm nosy, so let me know. The second, is your character's dialogue color. You can find things like that here and here.
Code: Select all

[center][img]name%from%fontmeme[/img]
[img]gif%or%pic[/img][/center]
[hr][/hr][hr][/hr]
[center][size=150][i]Quote or Saying[/i][/size][/center]
[hr][/hr][hr][/hr]
[center][img]fontmeme%Basics[/img][/center]
[right][img]small%gif[/img]
[img]small%gif[/img]
[img]small%gif[/img][/right][left]
[img]small%gif[/img]
[img]small%gif[/img]
[img]small%gif[/img][/left]
Name: This is pretty self-explanatory, full name, maiden name.

Nicknames: Again, self-explanatory. If they have nicknames explain the meaning behind them (unless its an abbreviation).

Age: 17-23 (Know what your year your character is in and how that fits. If anyone is older or younger, I need an actual reason why and not just because you wanted to. Like, if they graduated early, great. But be realistic - not everyone graduates early.

Gender: Again, self-explanatory.

Birth Date: Self-explanatory

Sign: Just something fun.

Sexuality: Again, self-explanatory.

Ethnicity: Self-explanatory. Please note that ethnicity and nationality are different.

Major: Self-explanatory, unless the character is a freshman and they are undecided. If undecided, then put that.

Minor: If possible

Occupation: Just because some college kids literally are in school and working at the same time. Some because they have to help off-set school costs like books and whatever else their scholarship does not cover. Also, others just work because they live off campus and/or need the extra cash.
[hr][/hr][hr][/hr]
[center][img]fontmeme%History[/img][/center]
[left][img]gif%or%pic[/img]
[img]gif%or%pic[/img][/left]
Childhood/Family Life: Who they grew up with, family life in general? Does your character know who their parents are, are they the biological parents, what were their expectations for your character? Any particularly memories, traumatic or life changing? Did your character grow up in a specific type of culture or belief system that shapes who they are now? Any lingering health problems or hereditary family illnesses? This should be a minimum of three paragraphs. Note: a paragraph consists of seven to ten sentences.

[hr][/hr][hr][/hr]
[center][img]fontmeme%Personality[/img][/center]
[right][img]gif%or%pic[/img]
[img]gif%or%pic[/img]
[img]gif%or%pic[/img][/right]

Quirks//Habits//Oddities: At least four of these. Everyone has them.

Good personality traits:
At least four. If you need ideas here is a [url=http://www.creativeaffirmations.com/positive-character-traits.html]link[/url]

Bad personality traits:
At least four. Here is a [url=http://www.darkworldrpg.com/lore/flaws.php]link[/url] for ideas.

Personality:
I am very particular about this and I mean it when I say that this needs to be about three or more paragraphs (paragraphs consisting of seven to ten sentences each). Not only does it show a level of commitment to the character, but an in-depth understanding before we even begin discussing relationships and posting. What makes you who you are? What makes you tick? Are you flirty? Are you demure? If your completely stuck try a [url=http://www.springhole.net/writing_roleplaying_randomators/character-personality.htm]personality generator[/url]

Greatest joys in life:
What makes your character happy? Is it food? Family? Friends? Money? At least four.

Greatest fears:
What terrifies your character? It can range from mental to physical

Life philosophy:
A quote that personifies all your characters beliefs.
[hr][/hr][hr][/hr]
[center][img]fontmeme%Likes%and%Dislikes[/img][/center]
[left]
❤
❤
❤
❤
❤
❤
❤
❤[/left][right]
✘
✘
✘
✘
✘
✘
✘
✘ [/right]
[hr][/hr][hr][/hr]
[center][img]fontmeme%COLLEGE CAREER[/img][/center]
[left][img]gif%or%pic[/img]
[img]gif%or%pic[/img][/left]
Thoughts on Greek Life: Just a few sentences on how your character feels about being a part of the Greek system, their feelings on the house they're in, and their overall opinion of the other frats/sororities. For freshman that are rushing, still put thoughts about Greek life, maybe what's influencing them to rush and what they think thus far of each Greek. Granted, they should have only heard whispers or rumors about each, and maybe interacted with one or two at some random point in time.

Plans for after college: What does your character plan to do with their lives after graduation? What are their goals and aspirations? Why did they choose their major?
[hr][/hr][hr][/hr]
[center][img]fontmeme%PHYSICAL DESCRIPTION[/img][/center]
[right][img]pic[/img][/right]
Build: Includes height, weight and general build.

Hair Colour: Remember to find a face claim who has gifs (or images) with the same hair colour.

Eye Colour: Gif-wise I don't care about eye colour because you can barely see it, personal preference.

Distinguishing Marks: Such as piercings, tattoos, or just markings

Style: What is your characters style. I appreciate Links but please include a description as well.
Taking place in...
Arcs are bundles of posts that you can organize on your own. They're useful for telling a story that might span long periods of time or space.
There are no arcs in this roleplay.
There are no quests in this roleplay.
Here's the current leaderboard.
There are no groups in this roleplay!
Welcome home, Promethean. Here, you can manage your universe.
Arcs are bundles of posts from any location, allowing you to easily capture sub-plots which might be spread out across multiple locations.
You can create Quests with various rewards, encouraging your players to engage with specific plot lines.
Settings are the backdrop for the characters in your universe, giving meaning and context to their existence. By creating a number of well-written locations, you can organize your universe into areas and regions.
Navigation
While not required, locations can be organized onto a map. More information soon!
There are no groups in this roleplay!
By creating Collectibles, you can reward your players with unique items that accentuate their character sheets.
Once an Item has been created, it can be spawned in the IC using /spawn Item Name (case-sensitive, as usual) — this can be followed with /take Item Name to retrieve the item into the current character's inventory.
Give your Universe life by adding a Mob, which are auto-replenishing NPCs your players can interact with. Useful for some quick hack-and-slash fun!
Mobs can be automated spawns, like rats and bats, or full-on NPCs complete with conversation menus. Use them to enhance your player experience!
Current Mobs
No mobs have been created yet.
Locations where Mobs and Items might appear.
You can schedule events for your players to create notifications and schedule times for everyone to plan around.
Add and remove other people from your Universe.
Orphanage
By marking a character as abandoned, you can offer them to your players as pre-made character sheets.
"Smarter than a whip, cooler than a cucumber. These things make no sense."
The Forge
Use your INK to craft new artifacts in Another Year at Fulton University!. Once created, Items cannot be changed, but they can be bought and sold in the marketplace.
Notable Items
No items have been created yet!
The Market
Buy, sell, and even craft your own items in this universe.
Market Data

Market conditions are unknown. Use caution when trading.

Quick Buy (Items Most Recently Listed for Sale)
None
Discussions
Topics

Replies
Views

Last post
Most recent OOC posts in Another Year at Fulton University!
There have been no posts in the OOC topic for this roleplay!