---
---
╔
╗
"The rules of survival never change, whether you're in a desert or in an arena."
― Bear Grylls

Dɪᴀʟᴏɢᴜᴇ Cᴏʟᴏʀ ✦ #005566 || Tʜᴏᴜɢʜᴛ Cᴏʟᴏʀ ✧ #FFFF00
╚
╝
---
---
X
X
X
█
█
█
█
█
█
█
█
█
█
█
█
█
█
█
█
█
█
█
█
█
█
█
█
█
█
█
█
█
█
█
█
█
█
█
█
█
█
█
█
█
█
X
▌
▌
▌
▌
▌
▌
▌
▌
▌
▌
▌
▌
▌
▌
▌
▌
▌
▌
▌
▌
▌
▌
▌
▌
▌
▌
▌
▌
▌
▌
▌
▌
▌
▌
▌
▌
▌
▌
▌
▌
F U L L
X
N A M E
Benjamin Alexandre Cardoso
N I C K
X
N A M E S
Ben or Benji | Preferred
Xandr/Andre| Not Common, tolerated
Benny | Disliked
Z O D I A C
X
S I G N
A G E
B I R T H D A Y
N A T I O N A L I T Y
Born in Rio de Janeiro, Brazil
E T H N I C I T Y
S E X U A L I T Y
R E L A T I O N S H I P
X
S T A T U S
O C C U P A T I O N
---
---
"Fear is always there; it's a survival instinct. You just need to know how to manage it."
― Jimmy Chin
---
---
█
█
█
█
█
█
█
█
█
█
█
█
█
█
█
█
█
█
█
█
█
█
█
█
█
█
█
█
X
▌
▌
▌
▌
▌
▌
▌
▌
▌
▌
▌
▌
▌
▌
▌
▌
▌
▌
▌
▌
▌
▌
▌
▌
▌
▌
H E I G H T
W E I G H T
H A I R
X
C O L O R
E Y E
X
C O L O R
S K I N
X
C O L O R
G E N E R A L
X
A P P E A R A N C E
Benjamin is a tall stoic character. He's what some may consider "tall, dark, and handsome." He's grew up a little on the chubbier side and once he hit high school, that's when he no longer let it affect him. He started working out and became a well-built young man. Ben stands at 6 foot flat and his build is muscular. His hair is left short and his dark skin comes from his Afro-Brazilian roots.

His sense of style is typically business casual. Benji likes dressing well and likes looking good. His style can appear sometimes simple yet still professional. He likes to dress in simple suits for out of school activities and in simple, Sunday casual for school and such.

As of now, the boy has no tattoos but would like some. He wants to get a few tattoos to cover up his back, chest, and arm. He hasn't decided yet what kind of tattoo he wants, but he wants something that reminds him of his Brazilian roots. Aside from that, all he has are his ears pierced. He has a few scars; one on his chest of a bullet wound. One on his back that runs from the top of his right shoulder to the middle of his spine, and a long one on his right arm from a knife wound.
---
---
"We are what we pretend to be, so we must be careful of what we pretend to be."
― Kurt Vonnegut
---
---
█
█
█
█
█
█
█
█
█
█
█
█
█
█
█
█
█
█
█
█
█
█
█
█
█
█
█
█
█
█
█
█
█
█
█
█
█
█
█
█
█
█
█
█
█
X
▌
▌
▌
▌
▌
▌
▌
▌
▌
▌
▌
▌
▌
▌
▌
▌
▌
▌
▌
▌
▌
▌
▌
▌
▌
▌
▌
▌
▌
▌
▌
▌
▌
▌
▌
▌
▌
▌
▌
▌
▌
▌
▌
P E R S O N A L I T Y
X
T R A I T S
✦ Humble ✧ Tender ✦ Curious ✧ Defensive ✦

Ben is a very humble person. By growing up in the slums, he didn't really have any other options. He had to make games out of sticks and stones, he had to make shoes out of old plastic and rubber material, he wore out hand-me-downs from it being the only clothes he had. He grew up with very little to his name and from that, has learned that being materialistic isn't everything. Ben had to learn that happiness in life is more than what is given to you, but rather what you make of it. Life is temporary and Ben learned that the hard way.

While he has a tender personality, Ben also has quite a temper. He does what he can to keep himself calm, but one can only do so much. He's soft spoken and doesn't like letting this dark part of him appear, but if need be, Ben will most certainly act on it. His temper mostly derives from all the violence that he was in the midst of while as a child. He has what he would consider a form of PTSD. He often finds himself ducking upon hearing the backfire of a vehicle or similar noises, he gets aggressive when he believes someone is lying to him, keeping something from him, or is purposely trying to annoy him. Ben sticks up for himself, he sticks up for his family, and he sticks up for his friends. His temper is more of a short fuse type of situation. If anything is done that will trigger his anger, Ben is known to go into a blind rage of sorts. His eyes glaze over and his body tenses, Ben's temper comes with immense strength. Get on his wrong side and the guy will pummel you into bits. He doesn't care who stands in his way, he will rip people to pieces. He has a hard time trusting people and will often seem sort of shady, always keeping an eye over his shoulder and sleeping with one eye open.

Even with the occasional anger, Ben doesn't really keep to himself. He's got a very vibrant personality. He enjoys getting to know people. He spends a lot of time exploring new areas of cities and towns with hopes to find out more about not only the area but the people in the area. He is curious as to how social interaction works and how others work well with each other. From growing up in a violent and often less than civil city, when he sees towns where everyone knows each other and gets along, it intrigues him. Ben is charismatic, he knows what to say to please people – he knows how to use this to his advantage and while he doesn't often because he prefers to try to stay often, Ben is fairly manipulative. You sort of learn how to be when everyone you know wants from you or is trying to kill you. Although he enjoys being around people, his past has taught him to be weary of people and their intentions. He knows that just because he's true with his intentions, he knows that not everyone else is. He is careful who shares certain aspects of his life with. He may be an open book, it's only to those who ask and only to those he's learned to trust.

Ben is a fun guy. He's flirtatious, he's fun loving, he's loud, energetic, charismatic and curious. He knows how to have a good time, unfortunately that's due to him starting at such an early age, but the things he's gone through while living in Brazil has humbled him. He's never had much to live with so when his parents moved their family to the states, there was a bit of a culture shock. He likes to have a good time, but Ben doesn't like to let the materialistic side of life overtake him. He's sweet in that sense. He'll give the shirt off his back to anyone who asks if they sincerely need it. Benjamin doesn't play minds games, he doesn't mess with people, he's clear about his intentions most of the times.

His curiosity goes beyond the world in front of him. Ben enjoys exploring books, stories, poems, and even movies just as much as he enjoys exploring his surroundings. His parents moving him to the states allowed him to get a full and bright future in education and he made sure to delve deeply into the world of education offered to him once he left Brazil. He's always got his nose deep in some books or website. He's very intelligent and although sometimes he likes to play dumb, Ben is far from. He's curious about how the world works and often times can find himself in a little bit of trouble with his exploring.
---
---
"People aren't supposed to look back. I'm certainly not going to do it anymore."
― Kurt Vonnegut
---
---
X
X
X
L I K E S
✦ Observing people ✧ Speaking/teaching Portuguese ✦ Swimming ✧ Playing and watching soccer ✦ Reading ✧ Exploring ✦ Working out ✧ Learning about his roots ✦ Meeting new people ✧ Talking to people about their interests/backgrounds ✦ Painting ✧ Family dinners ✦ Documentaries ✧ Seafood ✦ Fresh fruit ✧
D I S L I K E S
✦ Simple minded individuals ✧ 'Entitled' individuals ✦ Dishonesty ✧ Procrastinating ✦ Eating cold food that isn't meant to be cold ✧ Bad quality music/TV ✦ Materialistic people ✧ Vegans ✦ Cigarette smoke ✧ Weed ✦ Clowns ✧ Sparkling water ✦ Beer ✧ Cold weather ✦ Snow ✧
H O B B I E S
✦ Exploring
✧ Doing research on anything
✦ Swimming
✧ Learning new languages
✦ Researching crimes/psychology/sociology
✧ Surfing
H A B I T S
✦ Smiling |

"I don't know if I'd call this a habit or not, probably more of a quirk, but I love smiling. I'd rather be always smiling. It makes everyone around me happy, too. It's infectious. Contagious? I don't know what the word is but it makes other people smile too."


✧ Switching between languages |

"I do this a lot. Sometimes I forget the words for things in one language and have to say it in another to try to compensate for it. Doesn't always work but hey, it works for me."
W E A K N E S S E S
✦ His Past |

"A lot of what I went through as a kid can sometimes come back to haunt me. I'm not proud of what I was but I'm doing much better than I was."


✧ Defensive |

"I can sometimes come off as a little abrasive. It's not intentional, I just get very defensive about my past and my personal life. I don't like when people nitpick at things. I'm an open book and don't mind answering honestly curious questions but I draw the line at rumor and shit talk."


✦ English |

"My English isn't perfect and it's getting better as I go along but sometimes I forget words to things in English and have to try to work around it."
S T R E N G T H S
✦ Honest |

"I like to think I'm as sincere as they come. I will answer any question that comes my way. I'm not proud of everything I was but I'm growing further from that life so I don't see why I can't talk about it."


✧ Family |

"My family is everything to me. We've all been through hell and back together so we stick together. My sister goes to Fulton too, she just doesn't take part in the Greek Life so every now and then we hang out. We're all very close."
G O A L S
✦ Graduate top of his class
✧ Visit Brazil
✦ Meet his grandparents
A S P I R A T I O N S
✦ Work with FBI
✧ Get a Masters degree in Behavioral Analysis
P H I L O S O P H Y
✦ Survival was my only hope, success my only revenge ✦
― Patricia Cornwell
---
---
" Stumbling is not falling."
― Malcolm X
---
---
█
█
█
█
█
█
█
█
█
█
█
█
█
█
█
█
█
█
█
█
█
█
█
█
█
█
█
█
X
▌
▌
▌
▌
▌
▌
▌
▌
▌
▌
▌
▌
▌
▌
▌
▌
▌
▌
▌
▌
▌
▌
▌
▌
▌
▌
F A M I L Y
X
&
X
S I G N I F I C A N T
X
F I G U R E S
X


Fabiana Cardoso | 42 | Mother | Company Owner | Living



X


Sergio Cardoso | 40 | Father | Company Manager | Living



X


Marlon Cardoso | 20 | Brother | Student | Living



X


Beatrice Cardoso | 19 | Sister | Student | Living
H I S T O R Y
Benjamin and his family were born and raised in Brazil. Benjamin and his parents lived in the slums of Rio de Janeiro. His mother was a house keeper and his father, a warehouse worker. Both parents were the children of farmers. The Cardoso family come from a long lineage of poor laborers. They had very little opportunities in Brazil and were looking to escape the corrupt world of drugs and gang lords. When Benji was 8, he was recruited by some of the older kids that were in a gang while living in Brazil. He spent the next 5 years of his life running with the dangerous gang. He was almost killed several times; he was shot, knifed, badly beaten. Eventually, his parents had enough of the life their son was living, with the little money they had saved up, they escaped for refuge to America. The young boy knew no English but quickly picked up on it as his parents put him and his siblings into school.

Both Sergio and Fabi were raised on the outskirts of the city in Brazil, making their living working on farms with their parents. Neither had a formal or proper education. However, neither are unintelligent or unaware of the world around them. Rather, they found other ways to learn the languages and wonders of the world around them. They met each other in a library, begging the world around them to teach them. They stumbled upon each other in an aisle and Sergio swears that he immediately fell in love with Fabiana. The way her brown eyes searched for knowledge, the way her lips formed to mouth words she had just learned, the way her hair fell in springs around her face. They were young when they met, 16 and 14. Fab was two years older than Sergio but that didn't stop him from trying to woo her. It took him a full year before she finally gave in and started dating him. A few years later, Fab became pregnant with her first born, Marlon, out of wedlock. The two got married at a very young age and both were kicked out by their overly religious parents. The two found refuge in the slums of Brazil. Two years after Marlon's birth came Benjamin, and within the following year came their last child, Beatrice.


While the boys were young, Marlon got into drugs and gang violence. Not long after, his own brother pulled him along into the trouble. The two nearly died several times – the two stuck together at all times and helped each other through the trouble. A few years into the gang violence and the several near death incidents, Sergio and Fabi decided that the life their boys were living was going to destroy the family. So the family packed up everything they had, withdrew every cent they had from the bank, and took their entire family to America. With very little money in their pockets, with no English on their tongues, and with hopes bigger than the sky, they moved to Florida. Now the family of five reside in Florida and the family is living much better than they had.

Moving to Florida wasn't easy for the Cardosos. Fabiana and Sergio had to leave everything behind, and while their families were no longer in contact with them, they still had to leave behind full lives and friends. Fabiana, who worked as a maid in Brazil, started doing the same when she moved to the states. Sergio continued his work in a warehouse. Both started going to night school and learned English, and while their English is still mildly broken, they are in much better places than they started off with. Fabi now owns her own made service and Sergio is the regional manager of a shipping and receiving company.
---
---
---
---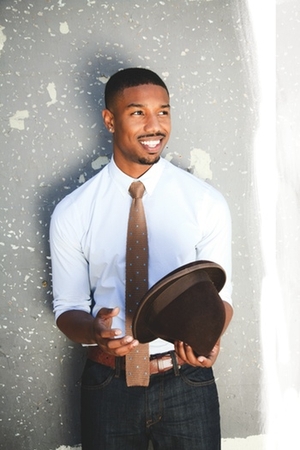 G R E E K
X
L I F E
X
T H O U G H T S
"I never pictured myself being part of a fraternity when I was a kid. To be honest, I never pictured myself being in the states to begin with. So, now that I'm here, I'm definitely taking advantage of all the opportunities coming my way and this is just one of those opportunities. I like it, it's different from what I picture American schools as, but it's fun."



For Ben, being able to join Greek Life is a dream come true. He feels as though he fits perfectly in the Kappa Alpha house. He's there for his charm, his smarts, his all-around 'good guy' personality. For him KA is the best house option for him – they allow him to explore his thoughts, ideas, and creative side.
A F T E R
X
C O L L E G E
X
P L A N S
"I plan on taking the police exam and hopefully working with local law enforcement while I continue onto grad school to get my masters in behavioral psychology. I want to work as a behavioral analysist for the FBI so I'll have to work my way up to that. I was never convicted of any crimes in Brazil so I have a 'clean' record so I know that'll help me get up there."
M A J O R
X
A N D
X
M I N O R
Criminology with a minor in psychology
---
---
O T H E R
Fᴀᴄᴇ Cʟᴀɪᴍ ✦ Michael B. Jordan
Pᴏʀᴛʀᴀʏᴇᴅ Bʏ ✧ Chandz

ⒸⓄⓅⓎⓇⒾⒼⒽⓉ ⓌⒶⓇⓃⒾⓃⒼ

character basic form © aurei
modified form ઽ૮૨Α
modified form for this roleplay : Chandz
---
---