---
▬▬▬▬▬▬▬▬▬▬▬▬▬▬▬▬▬▬▬▬▬▬▬▬▬▬▬▬▬▬▬▬▬▬▬▬▬▬▬▬▬▬▬▬▬▬▬▬▬▬▬▬▬▬▬▬▬▬▬▬▬▬▬▬▬▬▬▬▬▬▬▬
---
░░░░░░░░░░░░░░░░░░░░░░░░░░░░░
◤
◥
H A Y D E N
B U R R
☽ " Being yourself is one of the hardest things because it's scary.
You always wonder whether you'll be accepted for who you really are.
I decided to call my record 'Inside Out' because that's my motto about life.
I don't think you ever succeed at trying to be anyone else but who you truly are." ☾
Don't Wait || Joey Graceffa /|\ Deadroses || Blackbear /|\ That One Song ft. Goody Grace || gnash
Fᴀᴄᴇ ᴄʟᴀɪᴍ ✦
Connor Franta
Dɪᴀʟᴏɢᴜᴇ Cᴏʟᴏʀ ✧
#D861AB
Tʜᴏᴜɢʜᴛ Cᴏʟᴏʀ ✦
#E5A5CD
◣
◢
---
▬▬▬▬▬▬▬▬▬▬▬▬▬▬▬▬▬▬▬▬▬▬▬▬▬▬▬▬▬▬▬▬▬▬▬▬▬▬▬▬▬▬▬▬▬▬▬▬▬▬▬▬▬▬▬▬▬▬▬▬▬▬▬▬▬▬▬▬▬▬▬▬
---
F U L L
X
N A M E
Hayden Michael Burr
N I C K
X
N A M E S
Hay, Denny, Mom [Most Common ; Tolerated] || Tumblr [Common ; Used mostly by friends] || Lady Machine [Common ; Dislikes]
A G E
X
:
X
D A T E
X
O F
X
B I R T H
21: Twenty-One : August 24th
G E N D E R
Male
N A T I O N A L I T Y
Caucasian
S E X U A L
X
O R I E N T A T I O N
Closeted Homosexual
A S T R O L O G I C A L
X
S I G N
Leo - Virgo Cusp
Decisive and direct, Leo-Virgo is sure they will succeed.
M A J O R
X
:
X
M I N O R
Vocal Performance Major : Elementary Education Minor
O C C U P A T I O N
Bartender at a local night club.
---
▬▬▬▬▬▬▬▬▬▬▬▬▬▬▬▬▬▬▬▬▬▬▬▬▬▬▬▬▬▬▬▬▬▬▬▬▬▬▬▬▬▬▬▬▬▬▬▬▬▬▬▬▬▬▬▬▬▬▬▬▬▬▬▬▬▬▬▬▬▬▬▬
---
H E I G H T
5'7
W E I G H T
160lbs.
B O D Y
X
B U I L D
Hayden has a rather ectormorphic body type. He's short for his age, but also extremely lank and thin.
E Y E
X
C O L O R
His eye color depends on his mood really, it can vary between browns and greens to blues and grays. It really is based on how he feels that particular day.
S K I N
X
T O N E
His skin is very pale, almost an ivory white. But it does have some hints of tan/peach on them.
H A I R
X
:
X
C O L O R
X
||
X
T Y P E
X
||
X
L E N G T H
Hayden's chestnut hair is cut short, that way it remains out of his face. Actually, that's jut how he brushes it. If he left it flat, his hair would in face fall down towards his face. Almost reaching his eyes.
G E N E R A L
X
A P P E A R A N C E
One could describe Hayden as a feminine male. Which, they wouldn't be wrong, but they wouldn't be exactly right either. His body structure, is just more lean than most males. He's shorter than his expected height, and tends to find numerous problems about it. Hayden is a bit more toned than people would expect, since he was younger he has always kept a healthy body size and weight. He has dark chestnut brown hair, that seems to continuously get in his way. His eyes are a deep kaleidoscope of colors. His skin is a light ivory color.
S T Y L E
Things that aesthetically go well together. Normally that means he can be seen wearing sweaters, black pants, boots. His outfit style is what earned him his nickname Tumblr, as he seems to resemble the models on there. He always can be seen wearing rings or bracelets of any type. He's normally not the type to wear makeup, but he does occasionally wear eyeliner to give his eyes a beautiful setting.
---
▬▬▬▬▬▬▬▬▬▬▬▬▬▬▬▬▬▬▬▬▬▬▬▬▬▬▬▬▬▬▬▬▬▬▬▬▬▬▬▬▬▬▬▬▬▬▬▬▬▬▬▬▬▬▬▬▬▬▬▬▬▬▬▬▬▬▬▬▬▬▬▬
---
Q U I R K S
X
:
X
O D D I T I E S
X
:
X
H A B I T S
✦ Hayden has a has a slight habit of biting his lip when he's nervous. It also seems to happen when he is about to have a nervous break down.✧ Hayden seems to retain some of his British accent.✦ Hayden has ADHD, but it isn't very obvious as he tends to take some precautions and control himself.✧ Hayden has a pretty interesting habit of talking like a surfer at random times, or like a modern hip teenager. Why? Nobdody knows, but they enjoy making fun of him for it.✦
G R E A T E S T
X
J O Y S
✦The Kappas: One of Hayden's greatest joys, is being apart of the Kappas. They are the few peoples who know Hayden, and can easily get along with him. He has a very lively love for them, and will harm anyone who harms them. ✧ His Music: Hayden is only really in love with his music. He enjoys playing the guitar, and singing. It's really the only one that gets him to calm down when he's about to have a panic attack.✦ D&D: Not even a guilty pleasure, Hayden LOVES Dungeons and Dragons. He enjoys really just playing, rather than being a dungeon master. He really loves it, and won't let anyone stop him from playing.✧Romantic-Comedies: Hayden's guiltiest pleasure is romantic comedies. At heart, he is a simple romantic. He loves all things related to romance. He truly enjoys them, and they make him happy. He also imagines that others and himself are in place.✦
G R E A T E S T
X
F E A R S
✦Him being found out: Even though, his housemates know, Hayden has a widespread fear that everyone will find out about his sexuality. Not because he's uncomfortable with it, but because he think's he will be socially banished from ever forming friendships.✧Dying Alone: One of his only other fears really, he fears dying alone. Being alone isn't better, but he feels like he will die alone. He doesn't want that, he wants to build a life with someone.✦
G O O D
X
P E R S O N A L I T Y
X
T R A I T S
✦Confident✧Loving✦Flirtatious✧Caring✦
B A D
X
P E R S O N A L I T Y
X
T R A I T S
✦Sarcastic✧Cocky✦Selfish✧Insensitive✦
L I F E
X
P H I L O S O P H Y
"My motto is: feel the fear and do it anyway." ~ Tamara Mellon
---
▬▬▬▬▬▬▬▬▬▬▬▬▬▬▬▬▬▬▬▬▬▬▬▬▬▬▬▬▬▬▬▬▬▬▬▬▬▬▬▬▬▬▬▬▬▬▬▬▬▬▬▬▬▬▬▬▬▬▬▬▬▬▬▬▬▬▬▬▬▬▬▬
---
P E R S O N A L I T Y

Like most people say, like mother like son. In terms of personality, Hayden gets it from his personality. He's an exact clone of his mother. From their equally cocky outer selves, to their intelligent and sensitive inner selves. They are alike. Hayden is cocky, and rather competitive. He tends to make everything seem like a competition. This isn't the reason why he dislikes the Betas, but in someways this makes them similar. When people challenge Hayden, he views as his image is on the line. He will never back down from a challenge, unless he could physically get hurt or someone else could. Out of all this cockiness, a sarcastic personality is the outcome. He is always making wise cracks, and playing jokes on his brothers in the fraternity. He honestly is the goofiest, if not, one of the goofiest boys in the Kappa Alpha house. He's pretty much down for about anything. Sometimes though, despite having a caring nature deep inside, Hayden can be insensitive. He doesn't always get the best timing when it comes to emotions or feelings. This is one of the few traits, he will compare himself to his father with, because they are both like that. Like his mom, Hayden likes to maintain a good social image. It's how his mother basically trained him.

He believes that your image, means everything. Not that he's vain, but it's how people judge you. This is why he's not very loud about his own sexuality. He feels like others will not wish to befriend him, ruining his own social image. Hayden's also somewhat selfish. Not as in the "everything is mine" way, but in the way of "I'm too personally attached to this person, and I will try to make my own ambitions what's best for them". This is what claimed to be why his parents divorced, because of his mother's doing this.

Underneath the mask he has, Hayden is a mom. He's loving, and kind. He's the fairy squadmother of Kappa Alpha. Despite being one of the youngest members. He has taken up the habit of "momming" out on his fellow Kappas. He makes sure they eat, healthy of course. He makes sure they don't leave pigsties, he makes sure they actually exercise correctly. He's not very bossy, but can get very scary fast. He just claims, they need someone to watch after them, if he's that then so be it. He's also a nerd, he loves anything relating to mythology or Dungeons and dragons. Who doesn't like being a Cleric who sets others on fire? Hayden is very passionate about his music, and loves to play for others. He sees a future in it, and won't back down.
---
▬▬▬▬▬▬▬▬▬▬▬▬▬▬▬▬▬▬▬▬▬▬▬▬▬▬▬▬▬▬▬▬▬▬▬▬▬▬▬▬▬▬▬▬▬▬▬▬▬▬▬▬▬▬▬▬▬▬▬▬▬▬▬▬▬▬▬▬▬▬▬▬
---
L I K E S
✦ Coffee ✧ His Kappa brothers ✦ Writing music ✧ Reading ✦ Street Performers ✧ Rum ✦ Vodka ✧ Gin ✦ Really just any alcohol ✧ Playing Dungeons and Dragons ✦ Tumblr ✧ The way he dresses ✦ Rap music (Blackbear, gnash, and Eminem) ✧ Acoustic guitar ✦ Sparkling water ✧ Going to the bar ✦ Entertaining others ✧ America's Got Talent ✦
D I S L I K E S
✦ Hypocrites ✧ Assholes ✦ Most of the Beta Boys ✧ Country music (Primarily ones about exes, and dumping) ✦ Horror Movies ✧ Black Coffee ✦ People who act as if one type of person is better than the rest ✧ People who assume anything about anyone ✦ Virgin Drinks ✧ Heights ✦ Enclosed Spaces ✧ Forests ✦ Anything remotely scary ✧ Feminists ✦ Vain people ✧ Saxophones ✦Physical Exercise ✧ SPOILERS ✦
---
▬▬▬▬▬▬▬▬▬▬▬▬▬▬▬▬▬▬▬▬▬▬▬▬▬▬▬▬▬▬▬▬▬▬▬▬▬▬▬▬▬▬▬▬▬▬▬▬▬▬▬▬▬▬▬▬▬▬▬▬▬▬▬▬▬▬▬▬▬▬▬▬
---
T H O U G H T S
X
O N
X
G R E E K
X
L I F E ?
"I mean, it's not bad. I love the boys, they're like the family I never wanted but learned to love anyway. Sure sometimes, they can be too sweet. But honestly, this is all the best. I mean, we get to learn how to normally socialize with people, especially living together.
P L A N S
X
A F T E R
X
C O L L E G E ?
"I'm probably going to move back to U.K with my mom. I'm going to become a pretty talented musician, people already love me. Wait till I become famous. I've been taking the vocal performance class at Fulton, and it's lit as fuck dude. Did...I just use that? Anyway, I love everything about music. But I'm getting my teaching degree so I can teach the little kiddos and kiddettes how to count and stuff. Really Hayden...stop it.
---
▬▬▬▬▬▬▬▬▬▬▬▬▬▬▬▬▬▬▬▬▬▬▬▬▬▬▬▬▬▬▬▬▬▬▬▬▬▬▬▬▬▬▬▬▬▬▬▬▬▬▬▬▬▬▬▬▬▬▬▬▬▬▬▬▬▬▬▬▬▬▬▬
---
P E O P L E
X
O F
X
I M P O R T A N C E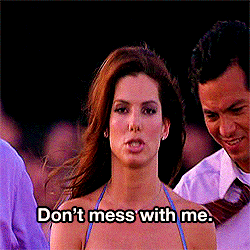 X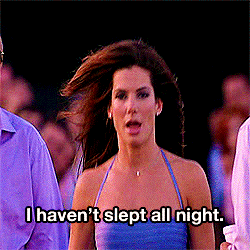 ✦ Alexandra Carrington ✦ ↣ Mother ↣ Living ↣ C.E.O of a British Business


X

✦ Aaron Burr ✦ ↣ Biological Father ↣ Living ↣ Lawyer


X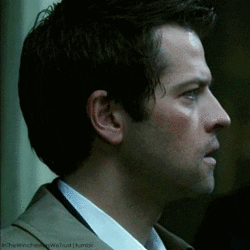 ✦ Tomis Burr ✦ ↣ Step-Father ↣ Living ↣ Author


X

✦ Adam Burr ✦ ↣ Older Brother ↣ Living ↣ Pastry Chef
P L A C E
X
O F
X
O R I G I N
London, England
H I S T O R Y
Hayden was born on a stormy night in August. His mother Alexandra, and his father Aaron were arguing the previous weeks, planning a divorce. But the birth of Hayden, seemed to cancel that. They thought they would try to work things out for both of their children. It worked for awhile, Alexandra was a successful business woman in London. Aaron, made a decent living as a lawyer. Things went fine. Hayden grew to have more of his mother's traits which made his seventh birthday somewhat terrible.

When Hayden turned seven, his parents announced that they were getting a divorce. His father had found a man that he actually loved, and stated that they were moving to the United States to start a life. Hayden objected, he and his brother wanted to stay with his mother, but his father won custody. So they against their will were to move to the U.S with their father. This started numerous problems, both children shut their father and newfound step-father out of their life. They became close, and soon developed a bond nobody could beat. This helped Hayden a lot throughout middle school. In middle school, Hayden was bullied. His accent that retained, was often made fun of. He was called a faggot, which he never understood how that became a slur, and was often in fights. Adam, his brother, was also in fights on his little brother's behalf. This was when he developed his love for music, it helped him from ending everything. It wasn't until his freshman year, of high school, he became more serious about it.

High school. The root of all personality change, teenage pregnancy, peer pressure, and judgmental stares. In high school, he was subjected to a numerous amount of struggles. His grades were dropping, his father was getting remarried, and his brother had dropped out to live on his own. He turned more to music, and to his best friend, Liam. Liam and Hayden became friends, and were close. One day, during them hanging out, they ended up kissing. People spread rumors about them, and Hayden limited interaction. His social image was what he was raised to have, and was what he wanted. He found out he was homosexual through this, and left his friend Liam in the dust. He told his family, but that was all. He eventually graduated, and he would have started at Fulton. Joining Kappa Alpha, and becoming the mom of the group. He now is going to focus on his career, and passing school.
---
▬▬▬▬▬▬▬▬▬▬▬▬▬▬▬▬▬▬▬▬▬▬▬▬▬▬▬▬▬▬▬▬▬▬▬▬▬▬▬▬▬▬▬▬▬▬▬▬▬▬▬▬▬▬▬▬▬▬▬▬▬▬▬▬▬▬▬▬▬▬▬▬
---
F A C E
X
C L A I M
Connor Franta
R O L E P L A Y E D
X
B Y
InakoUchiha
---
---