•

Full Name


Chace Michael Bronson

•

Nickname(s)


Ace

•

Date of Birth


February 7th

•

Age


17

•

Nationality


American

•

Ethnicity


Swedish and Irish

•

Sexual Orientation


Heterosexual

•

Sexual History


He's slept with five girls. He's definitely not a virgin.

•

Relationship History


He had one serious relationship that ended last summer.

---

Appearance

•

Height


6'2

•

Weight


185 lbs

•

Eyes


Blue

•

Hair


Blonde

•

Fashion Sense


Ace tends to dress well. He likes look crisp and clean, and finds that dressing too casually is not only lazy, but simply bad for one's image. That's not to say that he's always walking around in dress pants and a suit jacket, but to put it simply, he puts effort into his outfits, whether that means he's wearing a collared shirt and slacks, or a pair of shorts and a t-shirt. He's aware of how image is a key role in how people perceive you, so his biggest "must" for his fashion is looking clean and put together.

•

Overall Attractiveness


10/10 and he'd say that without feeling an ounce of worry about sounding cocky

---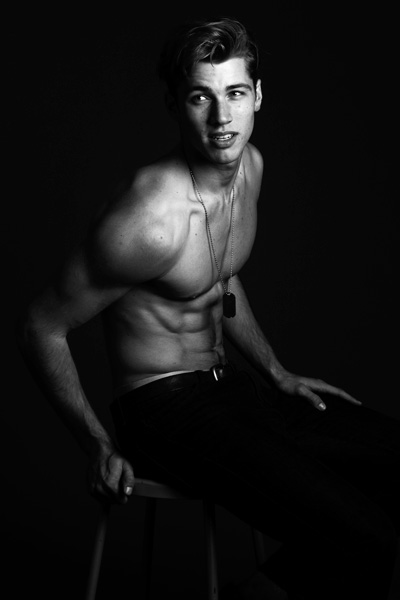 Personality

•

Good Traits


Respected, Smart, Protective, Charming

•

Bad Traits


Cocky, Stubborn, Anxious

•

Written Personality


Ace Bronson is one of those people who things have always seemed to come easy to. The money, the friends, the good looks, the athletic ability… he has it all. From the outside, he seems like the kind of guy who should have nothing to complain about, and well, on the inside… he doesn't really have anything to complain about either. He's not one of those people who deserves an Academy Award for putting on some show about how great their life looks to the outside world, while inside, everything is falling apart. No, Ace has been privileged and blessed enough that he really is living a great life. Just because things have always been easy for him doesn't mean that he's perfect, though.

Physically speaking, he has nothing to complain about, but something that very few people know about Ace is that he suffers from anxiety very badly. In this case, he does do that great job of pretending that everything is perfect when he's not. For that, he could nearly be dubbed a thespian. It's not an anxiety that pertains to any one specific thing. He doesn't have a problem with standing up in front of a class to give a presentation, and he's not scared of crowded spaces or anything specific. It's the type of anxiety that creeps up on him in the middle of the night, usually, and can literally push him to the point of feeling sick to his stomach over nothing and everything, all at once. While he's doing things, he rarely ever feels anxiety to the point of it being crippling, but it's once he's alone at night, that he starts to overthink everything, silently berating himself for something minimal that occurred that day, or freaking himself out for something minor that was supposed to happen the next day. It's a side of Ace that most people probably wouldn't believe existed, because he really doesn't show it around people. The Ace that most people know is the one who's cool, calm and collected. It's the Ace that's always laughing and joking around in the hallway, or making out with your ex a few days after you break up, just because he knows that he can. He's not a douchebag, per se, but he likes power and he likes feeling powerful and in control around other people, almost as a way of coping with the fact that he often feels extremely out of control with his life in his own head.

Overall, he's a well-liked guy, who is funny, charismatic, smart, sociable, well-spoken and charming. The most frequent criticism that he receives would be that he's cocky or is too aware that he does have a lot going for him (which he only believes is being confident), that he can be selfish or cold towards other people's feelings, and dismissive towards people below him. What tends to surprise a lot of people, is the heart that he has when it comes to people he likes. You wouldn't expect him to be the guy who's so sensitive towards his own feelings and the feelings of people that he cherishes, but if he ever admits to loving you, you can bet that it's real. He doesn't do it often, as he knows his friends who grill him for being 'soft', but Ace can be more emotional than he likes to let on. His biggest downfall, however, is the anxiety that he deals with. It causes him to overthink everything and feel guilty about everything that he's ever done, and it has already starting pushing him towards smoking marijuana more regularly than he knows he should, and looking into prescription pills like Ambien.


---

Past
•

Hometown


He was born in Manhattan, NY, but moved to Los Angeles, CA when he was four years old.

•

Upbringing


The only thing that you really need to know about Ace's upbringing, is that he's one of the four grandchildren lucky enough to call Eli Broad their grandfather. Don't know who Eli is? It's not surprising, as his name doesn't resonate with many like Bill Gates, or Elon Musk or Walt Disney's would, but all that's really important to know about his grandfather's legendary career is that he's the only person to build two Fortune 500 companies in different industries (KB Home and SunAmerica) to date. Ace's mother was one of Eli's two children. No one's complaining about it, but Eli is still alive, which means that Ace's mother hasn't inherited her share of her hefty inheritance yet. It's not something she's looking forward to, though, for obvious reasons, but also because she and her husband have done well for themselves on their own. Holding a top corporate position at SunAmerica has been his mother's career path of choice, while Ace's father owns a hedge fund company based out of New York, and is a prominent stock trader on his own. To put it simply, Ace's childhood was financially comfortable.

Emotionally, it wasn't half bad either. It's worth noting that his father did, and still does, spend more of his time in New York than he does in Los Angeles, but his parents have always claimed that it works for them. That's not to say that Ace isn't convinced, with some pretty good evidence, that both of his parents have had affairs, but he does his best to pretend to act unknowing of that information. Other than that, Ace thinks of his childhood as a normal one. His mother took good care of him (and when she didn't have the time, she had nannies there to pitch in), he had an older sister to constantly annoy, and his dad was around enough to tell him that he was proud of him when he did well in school, with sports, or with girls.

Ace's only major issue throughout his life was that he's always struggled with anxiety, or he's struggled with it for at least five or six years. He's never received therapy or treatment for it, or even spoken to his parents about it because he knows his father is the type of guy who thinks that therapy and all of that is for wusses, and he's convinced his father would be disappointed in him for being so weak and emotional.

•

Pets


His mom has a little Yorkie named Angel.

•

Education


Ace is AP student who has attended Buckley since kindergarten

---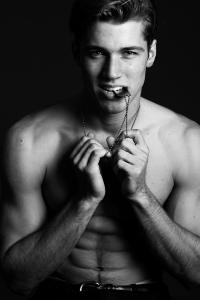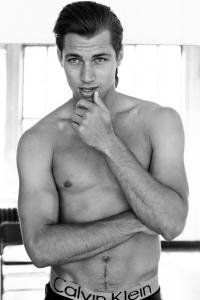 Present
•

Household


His household consists of himself and his parents right now, as his eldest sister is in New York attending Columbia University.

•

Pets


His mom has a little Yorkie named Angel.

•

Secrets


The fact that Ace Bronson, one of the most popular and perfectly-imagined students at Buckley has crippling anxiety that can literally cause him to get sick in the middle of the night is definitely a fun fact that only one or two people know about, and he plans on letting it remain that way. It's something that he's embarrassed about, especially since he has such little control over it. His recent drug use is something that he's also kept a secret from even his closest friends.

•

Summer Spent


Ace spent the first half of the summer interning at his father's hedge fund company in New York. After that, he spent two weeks island hopping in the Caribbean, and two weeks in Europe with his mother and sister.

•

Socioeconomic Status


Upper Class

•

Residence


1231 Lago Vista Drive in Beverly Hills, CA

•

Transportation


He was recently gifted a matte black Audi R8 by his grandfather, and it's safe to say that he absolutely adores it.

---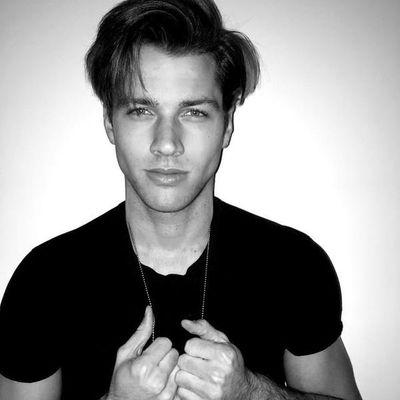 Future
•

Short Term Goals


Resolve his anxiety issues (preferably without continuing to experiment with drugs) . Graduate with good grades . Get accepted into NYU Stern Business School

•

Long Term Goals


Take over one of his grandfather's companies

•

Aspirations


He aspires to be a successful businessman, with a lot of money. Having a picture perfect family at home wouldn't hurt either.

---

Buckley School

•

Grade


12th Grade

•

Lifer?


Yes

•

Scholarship or Not?


No

•

Group/Clique


Royals

•

Are You Happy?


He is happy with his clique, but he thinks he would fit in well with the jocks too, if he was forced to give an alternative choice.

•

Clubs/Sports


He plays on the tennis team in the fall and on the basketball team in the winter. He's also a member of the Varsity Club and Student Council.

•

What Are You Looking Forward To?


Ace is ready to graduate, that's for sure, but he's also looking forward to all of the senior traditions, including prom. He has no idea who he's going to ask yet, though, which is the scary part of it all.

---

Out of Character

• Hex Code


#DF1616



•

Timezone


I'm on EST

•

Face Claim


Kacey Carrig

•

How Often Do you Post?


I'm a student and have a job, but I should be able to post within 48 hours of it being "my turn" to post. I don't like making people wait (because I don't like people doing that to me), so I can guarantee that unless something random and very extreme happens, you'll always get a heads up if I'm going to be gone for a substantial period of time.