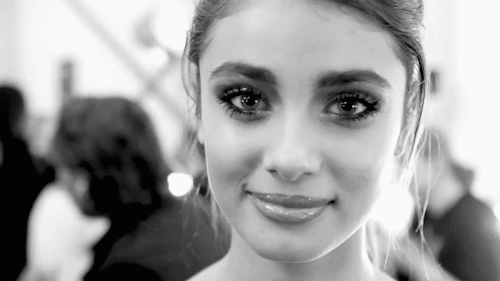 ---
Name:
Juliette Marie Arnault
Nickname:
J, Jules
Age:
17
D.O.B:
August 1st
Sexuality:
Confused
Hometown:
New York, NY
Dialogue Color:
#7957C2
---
Personality:
Unlike her sister, Juliette never felt the need to break out of that trust fund baby mold. She comes from wealth and realized that at an early age, and isn't afraid to embrace, and sometimes even flaunt it. She's that girl who you can tell, only by one minimal conversation with her, that she's never had to work a day in her life, is oblivious to many "real world" problems, and probably will never work half as hard as other people work in a year, in her entire lifetime. She has daddy funding her credit card with a seemingly unlimited pile of money at the other end, and never hesitates to splurge on a new pair of Chanel boots that she just has to have. If her siblings weren't ambitious or at least grounded in their own right, maybe it would be harder to blame her for that, because it could just be blamed on her upbringing. You could brush off her selfish, materialistic ways with her just being raised poorly, and her parents allowing her to believe that money and "things" were the most important things in the world. Charlotte isn't like that though, which definitely alienates Juliette as the "brat" of the family. Luckily for her, her innocent brattiness is often preferred to Charlotte's actual rebellious ways, so it's just easier for her to get away with it, despite being seventeen, and at an age where a lot of the shit she pulls normally shouldn't fly. Although she is obsessed with having the newest and nicest everything, shopping has become more than just getting new things for Juliette. It's therapeutic for her, a way to distract herself from any problems or stress going on in her life. Though it's helping in the short term, it's apparent that her reckless spending habits keep her distanced from the real world. It might not be something that is apparent to those in her inner circle who are very similar to her financially, but to an average Joe, it would be very clear that Juliette is fairly delusional. Maybe everyone who lives a life of such privilege is, to some extent, but when she has a fit over not being able to take some international vacation or buy a ridiculously expensive new dress, she actually thinks it's as much of an injustice as someone being deprived of their basic human rights.
She can be shallow, often judging people based on their appearance and the little information that she's heard about them through gossip. While she probably would talk about them behind their back, she wouldn't normally bully or taunt anyone to their face. She claims that it's okay to be a bitch, but not to be mean, and when it comes to gossip, she's more of a follower than the mastermind behind it. Although she doesn't mind contributing to the rumors circulating about other people, she does become very emotional when ones start spreading about her. She's sensitive to criticism and is usually the girl who ends up hysterically crying about a problems from months ago after a night of drinking. Her biggest insecurity is her weight. She has been diagnosed with an eating disorder when she was thirteen, and although she recognizes that she's statistically underweight, it doesn't change the way that she feels about her body. This is one more reason for why she tends to get away with her behavior in her family. She was always seen as the weak one, in a sense... the one who needed that extra attention, who needed to be "handled with care" and looked after just a bit more than the others. Claiming that her parents developed a soft spot for her that they didn't give to the other children probably isn't accurate, but it's worth noting that both of her parents realized early on that Juliette was sensitive, and therefore, they did their best to offer her a little bit more wiggle room than the others.
Despite the flaws, Juliette is loyal to her friends. She's affectionate, reliable and warm, but her impulsive and absentmindedness can sometimes get the best of her. When she's in a moment of gossiping and isn't thinking thoroughly, she's known to accidentally air her friend's secrets to other people, without even realizing that there's anything wrong with that. In almost every area of her life, it's clear that Juliette is impulsive. Whether it's buying thousands of dollars worth of clothes that she has no intention of ever wearing, or drinking herself into a blackout state, it's hard for her to control herself when she's in the mood to indulge in something. She can be reckless and make stupid choices, but her friends can all agree that she's always a fun person to have around. She's spontaneous, bold and energetic, always being up for a night out or an adventure.
Likes:
Autumn
→ Fall in New York offers the perfect weather, and it's one of the biggest thing she misses about being in California for most of the year. They get some season change, but not as much as the north east offered.
Travelling
→ She isn't the biggest fan of flying but loves being in new and different places, especially if it's tropical or makes for a good Instagram picture.
Anything new
→ This is relevant to material things, because she isn't a fan of new and change in any other sense. She loves getting gifts, buying things for herself, and just generally relishing in something new and fresh.
Alcohol
→ Being underage isn't much of a hassle when you have connections, a family name, and lots of money.
Dislikes:
Driving
→ She tried taking her road test two times over the summer, and failed both times. She'll readily admit that she's a horrible driver and at this point, has no plans on taking the test again.
Needles
→ She's that person who's still going to cry when they're getting their flu shot at forty years old.
Soda
→ She'll drink it in a mixed drink, but never on its own.
Fish
→ She's a very picky eater in general, but there are certain things like fish, that she has always just refused to try. She doesn't even know if she likes it or not, she's just too scared to try it.
---
History:
The head of the Arnault clan is Bernard Arnault, age 67, who is a French business magnate, investor and art collector. He has been the chairman and Chief Executive Officer of LVMH since 1989. From 1973 to 1990, Bernard was in a marriage that produced four children. Following his divorce from this wife, he spent some years dating and returning his focus to his business. In 1997, he met Jacqueline McEnroe, a young artist who was living in New York City at the time. The two began dating, and wed a year later, and a few years after that, they conceived twin girls. Charlotte was the first born, being two minutes older than her fraternal twin sister, Juliette. A year later, the couple had another child, Adrien.
Juliette's childhood was something that people dream about. Her family was as financially secure as they came, and no wishes were too big to be granted. She attended a private K-12 school with her siblings for her K-6 years, and at least socially, she thrived there. She didn't do quite as well academically, but at least during that time, it genuinely was because she was struggling with learning disabilities and just not being intelligent enough to keep up with her classmates. As she grew older, her own tendency to neglect school work played a role in it too, but it's important to note that even as a child, she struggled with school. The social comfort she had at school made her love New York though, so when Charlotte managed to get herself expelled, and their parents insisted all of the siblings transfer together, Juliette was devastated. For one, she didn't want to leave her friends and New York. That was her entire life, and moving across the country, even to a nice house in Bel Air, felt unnecessary and like a form of punishment. Nothing could compare to the life she had in New York. Beyond just the expected stress of having to give up her friends and what she was comfortable with, leaving home was also scary for Juliette for more personal reasons. Out of her siblings, she had always been the one who was the most sensitive, and the most needy in terms of extra TLC, so the transition definitely was somewhat difficult for her. Luckily, Juliette is naturally adequate socially, so she matriculated into Buckley easier than expected.
Clique:
Royals
Grade:
12
School Activities:
Art Club
---
Height:
5'10
Weight:
115 lbs
Eye Color:
Blue
Hair Color:
Brown
Face Claim:
Taylor Marie Hill