Name: Mitsuki (i will decide last name with satan child 2)
Age: 16
Sex: female
Role: O.C Satans child
Race: satan child, Demon
Appearence:
Demon form
without flames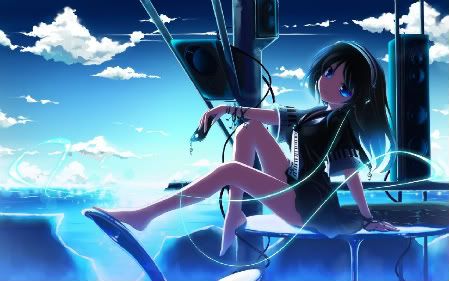 Personality:
Mitsuki has two split personalities that can occur at random moments. One side is the sweet side of her, she is very kind but doesnt talk much. She always hs a soft smile that can make many people cheer up. Her 2nd side of her is the evil side. Which was made when she was tested by Mephisto. She became crazed for blood and wished to killed the humans their thinking that its their fault she and her silbling were trapped. This side grew like a seed, small and given water and sunlight only she was fed posion and evil images.
Likes:
sweets
blood
weapons
killing
her silbling
Dislikes:
Humans (the evil side of her does not like them but her good side dioes)
Sour foods
School
Hobbies: Drawing, training, playing instruments and planning
Sexual Orientation: Straight
Relationship with any other members in the school: None
Weapons(if any): A sword, and a pistol but others she can use as well
Abilities: Using blue flames, moving very fast and using weapons
Rank: Exwire
Exorcist class/Meister class you are aiming to achieve: Summoner, Knight or dragoon
History:
Mitsuki doesnt have much of a history she forgot most of it. Why she doesnt know only she knows of waking up trapped and the evil face of mephisto.
Other: