Name:
Ragna Takeda
Age:
21
Sex:
male
Appearence:
he wears a long red trench coat his original hair color is blonde he has bright green eyes he has a huge jewel on his right hand that contain his Armagus form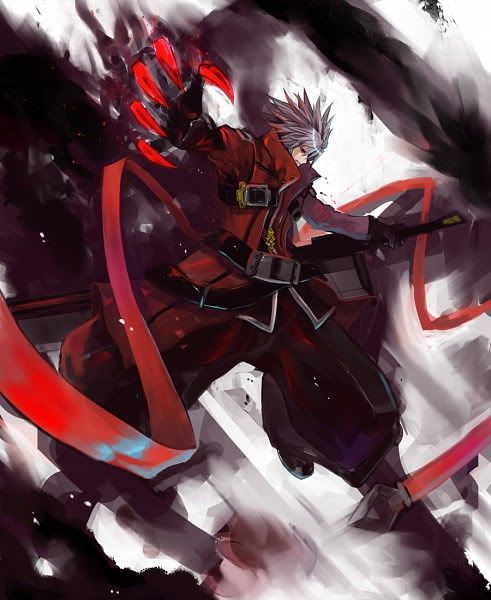 Personality:
He has the ability to act on what he believes, but seldom plans ahead or thinks about what might happen next.
He usually relies on brute strength to see him through most problems and has a tendancy to rush headlong into trouble. He has a foul mouth and often draws attention to himself. whether he wants to or not.Deep down, however, he's not a bad person
Likes:
fighting demon, begin on his own, doing what ever he like
Dislikes:
having to take orders , having to do real work, kids (it doeasnt matter what age if there younger them him he doesnt like them)


Hobbies:
slaking off
Sexual Orientation:
Straight
Relationship with any other members in the school(not only like boy/girlfriend. Basically any relationship from friends, to rivals.):
TBA
Weapons(if any):
His right arm and and his zanbatō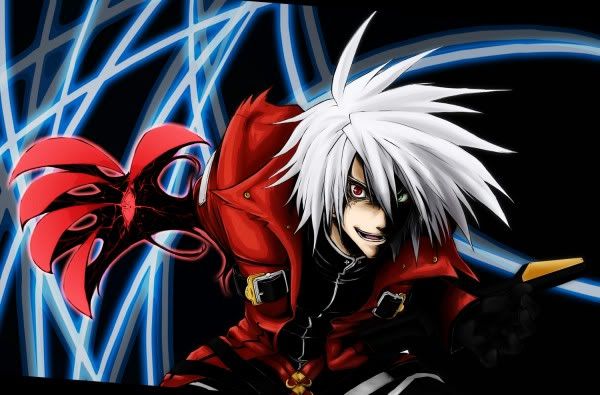 [color=#990000]Abilities:
He possesses a powerful form of Armagus that causes one of his green eyes to turn red and his once-blond hair to white The Azure Grimoire he possesses is only a fragment of an imitation, and the real Grimoire is actually destined to be wielded by Noel
Rank(Headmaster, and teacher may also be included in the rank):
Knight (he is being force to be a teacher at the True Cross Academy)
Exorcist class/Meister class you are aiming to achieve:
none
Backstory:
he is being force to be a teacher at the True Cross Academy as a punishment for all the destruction he causes on a daily basis most of his chilhood or earlier days of being a exorcist are unknown to most people there is one that most people do know about him that that is he has the right arm of a very powerful demon that gives him his Armagus form there are many storys about how he got it some say when he was younger he was attack by a demon when he was younger and it cut off his right arm which only made him angry and throw him into a kill frenzy and in the process he riped the demons arm off and now uses it as his only there is another that he traded his soul to a demon for the arm.