---
---
---
---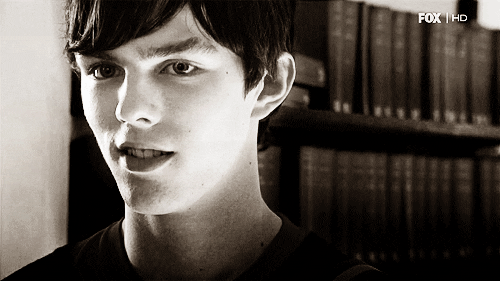 ---
---
---
---
---
---
---
---
Full Name
William Tyler Crane
"The best name there ever was."
Nickname
Will
"Unoriginal but often used."
Date of Birth
May 25th, 1890
"I have the same birthday as my sister-- imagine that?"
Zodiac Sign
Gemini
"Abia and I were meant to be Geminis."
Nationality
British
"God save the Queen."
Sexuality
Heterosexual
"I'm a lover of the ladies."
Social Class?
Second, though he has a Third Class ticket.
"Being in Third Class shouldn't be too bad, right?"
Relationship Status
Unmarried
"Maybe someday I will be married, but for now I'm quite content."
---
---
---
---
How old does he/she appear
Early to Mid 20's
"I've been told I look slightly older than I am."
Age
21
"The glorious age of freedom and adulthood."
Height
5' 10"
"I'm about average height"
Weight
167
"A healthy weight I assume."
Body Build
Lean
"I'm fine with being slim-- at least I have some muscle."
Shoe Size
11 (US)
Shape of face
Oval
"Just like a mirror."
Distinguishable Marks?
He has a small birthmark on the front of his lower right thigh.
"I suppose you could say it looks like a flower."
Physical Disabilities
None
"I'm fit as a horse."
Eye Color
Blue
"Just like my mother's-- according to my father."
Glasses?
No
Skin
Pale
Hair Color
Dark Brown
Hairstyle/s
Slicked
Not Slicked
"I have to stay looking handsome for the ladies."
Accessories or Jewelry
Will always carries a pocket watch with him, which he stole of course.
"It's a nice watch. I'm glad I didn't sell it."
Standard Outfit/s
Work Clothes (for in the dark room and to blend in with the third class)
Day Suit 1
Day Suit 1
Evening Suit
"Every man should have a nice suit."
Overall Attractiveness
William thinks he's fairly attractive, but of course it's not always looks that get the girl.
"I think I'm a nice looking young man if I do say so myself."
---
---
---
---
Hobbies
Stealing
People Watching
Photography
"Yes, I consider stealing a hobby of mine."
Plays a musical instrument?
He can actually sing quite well but rarely does so.
"I've been blessed with a voice that I have no intention to use."
Spending habits
Minimal to Moderate-
"The problem isn't finding something to buy-- it's finding something that's well priced."
Smokes?
Yes
"I like smoking, though drinking is more of my taste."
Drinks?
Yes
"What man doesn't enjoy a drink or two?"
Quirks
William is ambidextrous. He was born left handed, but since lefthandness is generally frowned upon and their are a lack of left handed things, he learned to use both of his hands. He generally uses his right hand in public to be proper and will use his left at in private. The ability to control both hands equally well is quite helpful when pickpocketing. Will also has a habit of whistling when he's thinking or just walking around.
"Call it what you will, but I find it to be a blessing rather than a curse."
---
---
---
---
[img]Pic[/img]
[img]gif[/img]
]
Greatest Joys In Life


..


"quote here"





Greatest Fear


..


"."





Priorities


..


"quote here."





Life Philosophy/s




""I know not all that may be coming, but be it what it will, I'll go to it laughing."


- [i]Moby Dick by Herman Melville



"quote here."


- author



"quote here."


- author[/i]



Personality



".."
---
---
---
---
Favorite color/s
Gold
Silver
Blues
"I like the colours of metal, wealth, and the sea."
Least color/s
Bright colours
"I prefer colours that are easy on the eyes."
Music
No Preference
"If I can dance to it, I like it."
Food
Seafood
"I favour anything from the ocean."
Literature
Satire
Tragedy
Dark
"I don't read as often I used to."
Form/s of entertainment
Dancing
Talking
Taking Pictures
People Watching
"It doesn't take much to keep me entertained."
---
---
---
---
[img]pic[/img]
[img]Pic[/img]
Currently Living With?
Father- Robert Blake Crane, 47
"Good ole Pops."
Pets
Molly- the family cat
Occupation
Photographer and Assistant to His Father
"I do love photography. I enjoy working under my father a little less."
Finances
William lives off of a combination of his own salary, his father's money, and the things he steals (and often sells). He lives a comfortable lifestyle now, though it would be less so should he be reliant on only his own salary.
"I'd probably be wealthier than my father if I kept everything I take."
Hometown
Andover, Hampshire, England
Reason for boarding Titanic


To protect his sister at his father's request- Unbeknownst to Abia, the twins' father has found out about her plans to go to America. Unable to go after her himself due to his current occupation, he's sent William to look after her and to try to convince her to come back to England. Robert gave William enough money to buy a Second Class ticket, but the young man instead stole a Third Class ticket from someone so that he could pocket the money his father had given him.
To steal valuables from those in the first class- He can't help himself— a boat with some of the world's richest people? Who wouldn't want to get their hands on a nice necklace or wristwatch? He's sure he could make quite a bit of money if he managed to steal a few things from the rich and hide them long enough to sell them in America.
To eat, drink, and be merry- He's looking forward to the food, booze, cigars, and women on board.
History



William Tyler Crane was born at 1:24 am to his parents Robert and Caroline. Eight minutes later, his younger sister Abia was born. The family remained in the small town of Andover for about two years before Caroline disappeared. Like his sister, Will has no memories of their mother.
---
---
OCC

---
---

• Username - SlightlyInsane
• Timezone - EST
• How Often Do You Post - Twice a week average, though I check in each day.
• Excreta- ...
• Hex Colour - #2B4F81
[/size][/font][/center]