---
---
---
---
---
---
---
---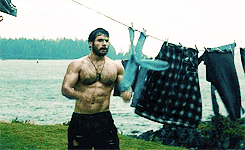 ---
---
---
---
Full Name
Caspian Mar Grey
"Don't ask me why, Ma just had a fancy for the name Caspian. I think maybe she wishes she married one. My father's name is Mar and Grey is the family name."
Nickname
None
"Parents always called me by my full name and I never had friends long enough for them to come up with one."
Date of Birth
November 13th, 1894
"The first out of four."
[color=##252C62]

Zodiac Sign

[/color]
Scorpio


"I got a stinger, don't get to close."
Nationality
American
"Not very amazing if you ask me."
Sexuality
Heterosexual
"Girls...Is there anything better?."
Social Class?
Third
"We only got on cause Dad is works on maintenance for the ship."
Relationship Status
Single
"No girl can stand me for very long."
---
---
---
---
How old does he/she appear
Late twenties
"Where i grew up, no one stays young looking and innocent for long."
Age
19
"Ma had me in her belly for six months before she started to show. Then she and Pa had to elope or risk the wrath of both their families."
Height
6'1'
"Unlike what you might think, Ma is the tall one. So i take after her."
Weight
203 lbs
"Mostly all muscle."
Eye Color
Deep Blue
"This i got from my father. Ma always jokes that Dad had to have made a deal with the devil to get eyes that deep and alluring."
Glasses?
No
Skin
A healthy peach color
Hair Color
Muddy Brown
Hairstyle/s
[HAIRSTYLE 1]
"What the hell do i need to style it for? After a long day it's just gonna end up greasy and ruined."
Accessories or Jewelry
Brown, leather worn gloves
"They come in handy. THough my hands are still calloused."
Standard Outfit/s


[OUTFIT 1] [I could only find one that fit best. But Caspian usually wears cheap clothes, mostly for working]
[

"If i can afford to ruin it, it works for me."
---
---

[center]
---
---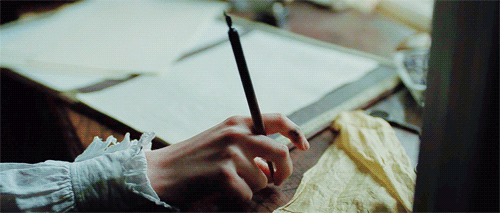 [font=Times New Roman][size=88]
Hobbies
"I'm what the police would call trouble."
Plays a musical instrument?
No
"Don't have time to learn or listen to it."
Spending habits
Caspian uses most of his money to help provide for his family. Though he is known to spoil himself when he has money to spare.
"Can't i have some fun?."
Smokes?
Yes
"I don't care if it's a bad habit. It helps me relax."
Drinks?
Yes
"What poor man doesn't drink."
Quirks
Cracks his knuckles almost all the time
goes silent when he's actually not wanting to pick a fight
always likes to nibble on candies and usually has a small baggy of them somewhere on his person
"Yeah, i got a sweet tooth. It's my only weakness."
---
---
---
---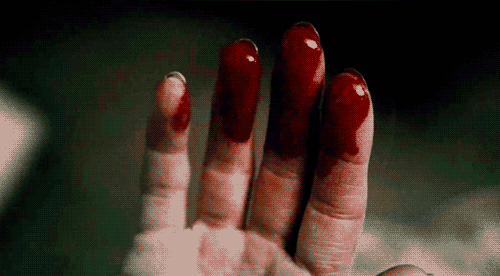 Greatest Joys In Life
Caspian's greatest joys are the feeling of his knuckles colliding with something, writing in his little black book, being in a woman's company, and eating good food.
"Sex and good food. Sounds like a night I always dream of."
Greatest Fear
He fears losing his family. Though he'll never admit it.
"They're...important to me okay?! You'll never find anybody like the people in my family."
Priorities
He wants to work hard and earn a living while enjoying life. And secretly he eventually wants a family of his own.
"I don't expect fortune or hitting it big in my life. I'm content living a working man's life."
Life Philosophy/s




"Even if all the clocks in the station break down, thought Hugo, time won't stop. Not even if you really want it to. Like now."


- Brian Selznick, The Invention of Hugo Cabret



"I'm going to keep going until I succeed — or die. Don't think I don't know how this might end. I've known it for years."


- J.K. Rowling, Harry Potter and the Deathly Hallows



"Maybe they didn't want you to realize that every civilization has its weakness. There's always one thing we depend on. And if someone takes it away all that's left is some story in a history class."


- Scott Westerfeld, Uglies
Personality
Caspian is a rough character. He doesn't care if someone is happy or comfortable, He's going to do and act how he wants whether they like it or not. He has a constant hard look on his face that makes him come across as cold and indifferent. He goes out of his way to get under peoples skin and cause fights when he wants something to hit. Caspian and is really only very close with his family. Caspian has a thick skin but if you get him to care you'll see a man you never thought could be under his usual scowl.
---
---
---
---
Favorite color/s
Navy blue
Dark Red
Pure White
"Nothing special."
Least color/s
Pink
Muddy greens
"There's no need for them."
Music
Caspian like rough, rock, or sexual music.
"A lot people tell me i'm very physically orientated."
Food
Red meats and spicy food
"Nothing better."
Literature
Caspian doesn't read much but when he does it usually about action, adventure, or war.
"A good story is where there is blood spilled."
Form/s of entertainment
Fighting
Working
Spending time with his family
"All the fun i get."
---
---
---
---
[img][/right]
[center]
Currently Living With?
His Parents
"Ma and Pa are good, hard working people but they still need some help."
Pets
None
"Like we have the room for a pet.
Occupation
Caspian works in a lumber yard.
"Full of heavy lifting and sharp objects."
Finances
$530 a year
"Eh, it helps keep food in our bellies. "
Hometown
Aspen, Colorado
Reason for boarding Titanic
Caspian father got a job on the boat and with it, (after some negotiating) Permission to bring his family along for the trip.
---
---
OCC

---
---

• Username - BlueTeddyBearMelody
• Timezone - Central Standard Time [CST]
• How Often Do You Post - Once or twice a day. It all depends on the speed of the roleplay.
[/size][/font][/center]