""
---
---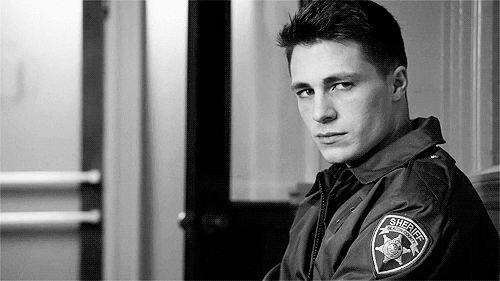 |Name|
Adam Blayer
|Nickname|
Ad || Ad-Rock || Adam
|Age|
Eighteen
|Birth Date|
February 5th
|Gender|
Male
|Sexual Orientation|
Heterosexual
|Role|
The Rebel
|Relationship|
The Princess
|Friendship|
N/A
---
---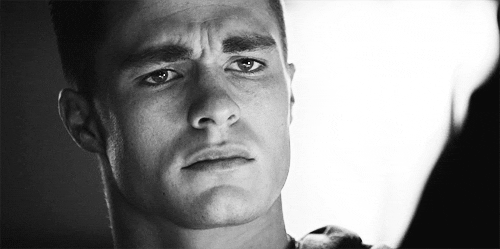 |Appearance|
Adam doesn't try to go for fancy, more casual, but not trashy. He is about 6' 2" and is around 170 pounds. He usually wears black or dark colored jeans, and a button-down collared shirt. He puts some pomade in his hair to hold it up. He doesn't work out a lot, but he has a little muscle definition. He does not have any piercings, but he does have his mother's name, Kelly, tattooed on his upper back.
|Likes|
- Cigarettes
- Hanging out with his girlfriend
- Being social
- Hair Gel
- Being Shirtless
|Dislikes|
- Being told what to do
- His past
- His Father
- Embarrassment
- Thoughts of Death
|Personality|
Adam was always a social guy. He enjoys talking to people and making himself known. He was also pretty smart, but then the drug abuse occurred. His mind didn't get completely thrown in the gutter, but he isn't what he used to be. Along with the drug abuse and his mother's death came clinical depression. He stopped talking to most of his friends and he became sort of lonely. He had thoughts of killing himself, but it was tough for him to imagine everything just disappearing in an instant. When he came to the hospital, it seemed as if it were too easy to be the leader. He had the drug problem, but he was becoming comfortable with the other patients, and social as well.
|History|
Adam seemed as if he was gonna be on the fast track in life. His grades were pretty good in school and he was popular among his friends. That was until his mother passed away. He had no idea how to properly cope with the loss of his mother, and ending up using drugs as a poor coping mechanism. This led to his strong addiction to pot and Heroin. The excess use of heroin dug Adam into a six foot hole, making him seem too relaxed. Not just that, but it also caused kidney problems for him, landing him in the hospital that he resides in with some other unlucky teens.
---
---
|Theme Songs|
American Football - Honestly?
|
Foxing - The Medic
|
Modern Baseball - My Love
|Face Claim|
Colton Haynes
|Dialogue Color Code|
#e62d00