"Do what makes you happy, and forget about the rest!"
---
---
|Name|
Elyse Kara Newton
|Nickname|
She prefers to just be called Elyse.
|Age|
She is sixteen years old.
|Birth Date|
December 21st.
|Gender|
Female
|Sexual Orientation|
Heterosexual.
|Role|
The Wallflower
|Relationship|
Previously the Joker.
|Friendship|
The Princess
---
---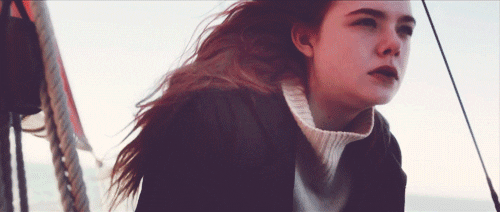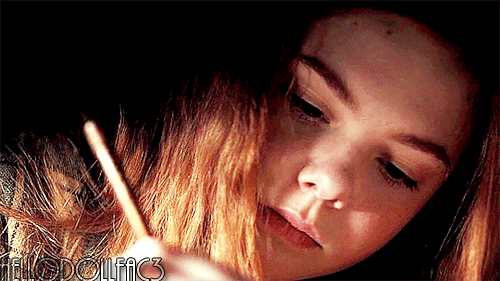 |Appearance|
Elyse stands at a short height of four foot eleven. She has been short all of her life thus far and was quite an early bloomer. Elyse likely will not be growing any taller in height. Due to her short height, she has a tiny frame, which would only imply she doesn't weight that much. Elyse weights about a hundred and five pounds, and mostly anyone could pick her up if they tried. She has fair skin, that is on the verge of being pale, with striking blue eyes and wavy blonde hair that goes down passed her shoulders. Elyse has no tattoos, and the only piercings she has is her two ear lobes.
This
is her clothing style.
|Likes|
+ Writing + Dancing + Snow + Art + Laughter + Her family. + Disney Movies
|Dislikes|
-Selfish people - restrictions - assumptions - pumpkin pie - being a patient - being a burden. - Clowns.
|Personality|
Elyse is a very sensitive girl. She has had so much to give to others and even though she has her own things to deal with, she is very empathetic. She will be the friend that is there for you and she will listen. Elyse knows how important it is for people to have someone to confide in and often times she will keep herself as a safe place to talk to. She doesn't share details about other peoples lives with anyone else, and your secrets will likely die with her. Elyse is a very loyal friend and someone you'd want around for the long run.
Knowing her life may not be lived as long as others, she has always had the ideal in mind that she should be kind to everyone. She will give you the sweater off her own back to help you, with no ifs and buts. She can't even hold grudges for the most part, it's not in her nature to do so. She knows everyone makes mistakes and life happens. She will not hold you accountable for it. She will is always there to lend a hand ot anyone who needs it, but that doesn't mean she doesn't have her own negative qualities.
Often times Elyse has a problem with people who make their problems out to be worse than it is. Elyse sees people with all these problems that they created by their stupid choices and sometimes she holds a grudge against people like that. Secretly she's jealous. Elyse has been in the hospital practically her whole life, she knows all the nurses by now, and she's there due to hereditary. Most people don't understand how upset that makes her. These people had the choice to at least not end up where she is. She didn't . However no matter how she feels, she wouldn't voice that to anyone, and she definitely wouldn't be cruel to anyone in the hospital either way. There's nothing they can do to change it, so she just tries to let it go.
|History|
Elyse was born into the family last. Elyse has one older sister who was born three years before her. Elyse and her sister Maisie were born to Helena and Trevor Newton. They were a happy little family, although there were a few things that the married couple found odd about their newborn baby for the first year. After the first year, their baby began to start wheezing and running out of breath. Being quite alarmed Helena gathered up her baby and went to the hospital. Elyse had gone through many testings as a baby, and finally finding the problem he mother was informed that Elyse had cystic Fibrosis.
Cystic fibrosis was when someone would develop too much mucus and it'd clog their breathing. It would be a painful procedure to clear it out, and that meant spending quite awhile in the hospital to do it. However when she felt better she could always go home and live her life at home. As Elyse got older, and up to present day, there are other options. Elyse could get a transplant for her lungs, which her mother put her on the wait-list since she was young, due to the fact the wait-list always took forever. Elyse hasn't decided if she wants to risk having a transplant done, as there are more risks involved in it and she's just not sure how she feels about it.
---
---
|Theme Songs|
Jimmy Eat World-The Middle
|
Halsey-Control
|
Colbie Caillat - When the Darkness Comes
|Face Claim|
Elle Fanning
|Dialogue Color Code|
#8c3131