---
---
███████████████████████████████████████████████████████████████████████
---
---
i felt the sun rise up
x
and swallow me
dying in LA
- panic! at the disco
some kind of disaster
- all time low
the light behind your eyes
- my chemical romance
---
---
███████████████████████████████████████████████████████████████████████
---
---
F U L L

X

N A M E
Soren David Bowers

N I C K N A M E (S)
Sor

B I R T H D A Y
December 11

A G E
24

S E X U A L I T Y
Pansexual

E T H N I C I T Y
White American

H O M E T O W N
New York City

H E X


#001a52
---
---
███████████████████████████████████████████████████████████████████████
---
---

S T Y L E
Soren's style has completely changed from when he was a teenager. In his twenties, he discovered not only colour, but also patterns, and now his wardrobe is full of both. He's mastered the art of balancing them too. When he's not doing band stuff, he has a tendency to drift back to his old style with band t-shirts, ripped jeans, and leather jackets. He's no stranger to makeup, mostly on stage, but has been known to wear eyeliner day to day when he's having a good day.

H E I G H T & W E I G H T
6'2, 144 lb

A P P E A R A N C E
Soren is often described as striking. There's those ice-blue eyes which give away far too much of his emotions than he would like at times, as well as a strong bone structure. But his most distinctive feature is his smile. Big, a little lopsided at times, and entirely endearing. He lost a lot of weight when he was first sick, but he's managed to put most of it back on, managing to build a bit of muscle back onto his frame. He's got a number of tattoos ([right shoulder blade][right forearm][left arm below elbow][left arm near wrist]) and both of his ears are pierced several times, including an industrial and rook in his left ear.
---
---
███████████████████████████████████████████████████████████████████████
---
---

L I K E S
rock music - fresh air - playing shows - mountain biking - home baking - electronic music - italian food - parties - passionate people - herbal tea - fruit tea - cinnamon - acoustic shows - black nail polish - subtle aftershave - floral perfumes - converse - cello - violin - singing in empty rooms - drawing - photography - festivals
D I S L I K E S
mexican food - thunderstorms - white wine - straight spirits - greasy food - his hometown - hospitals - generic pop music - coffee - overpowering perfume - cloying aftershave - being late - being told who to be - gyms - horror movies - small towns - bigotry - hypocrisy - planes - airports - beer - identity politics - people assuming he's straight

---
---
███████████████████████████████████████████████████████████████████████
---
---
P E R S O N A
Soren is almost the stereotypical frontman. He's charismatic and charming, as comfortable in front of a crowd as he is in front of an interviewer or a camera. He's got a wicked sense of humour, often sarcastic, and will poke fun as himself as quickly as he will at anyone else. He's shamelessly passionate and throw himself into everything he does, working incredibly hard at everything he puts his mind to. But he knows he wouldn't be anywhere without the people that supported him, the ones that bought their EPs. It doesn't feel like that long ago that he was one of those kids, queuing for hours in the rain to get into a gig, going to see whatever band he could get tickets to on the weekend, and he's determined never to give up on that. On more than one occasion, their manager or bandmates have had to pull him away from fans so they could get to their next engagement or so they'd make bus call.

But he's incredibly stubborn. Even when he was in and out of hospital with various health issues, he was determined to get the album recorded, determined not to let the band and the people behind the album down. He was stubborn enough not to give in and still managed to produce some of his best work, but he was also too damn stubborn to back down and take a break after it. There are days when his stubbornness is all that keeps him going and keeps him fueled, but there are also days when it means he pushes himself too hard. And when he's having a bad day, he's not exactly the easiest to deal with. When he's in pain, physical or emotional, he has a tendency to lash out, to push people away. He'll say he's fine instead of asking for help, even when he very obviously isn't. He's proud, and feels like he has to fulfill a certain image people expect of him. He doesn't want pity, he doesn't want to just be known for what he's been through. Part of him is torn, wondering if he should talk about it so other people know they're not alone, but he can't. Only a handful of people know what he's been through over the past few years.

Soren did everything he could to stay in contact with his friends. But he was across the country and dealing with his own shit, and he still feels a little guilt that he wasn't there when everything started to fall apart. He tried to make contact again once he had the free time and the energy, but some people just wanted to leave everyone behind, including him. He's not quite sure what happened with a lot of them, either hearing it through second hand sources or having to put the pieces together themselves. There's a part of him that wishes it could just be like the old days, like they all used to be. But they've all changed too much, and he knows it's probably not possible any more. He just feels like he never got closure.

Soren has his faults, just like everyone else. He's stubborn, he's proud, he pushes people away when he shouldn't... but he also is a good friend and always tries to do his best by his friends. Even when he's pissed drunk himself, he'll still manage to drag a friend home and dump them on his couch, prop them on their side and leave a bowl within a reachable distance. He knows himself that people don't always want to talk so he'll manage to distract them. He's a physically affectionate person and will just hug them or let them use him as a pillow or do whatever they need to do, and is just as likely to do exactly the same back to them.

---
---
███████████████████████████████████████████████████████████████████████
---
---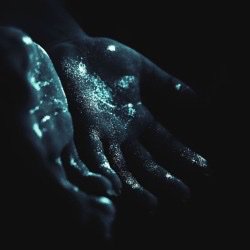 H I S T O R I A
It honestly wasn't much of a surprise to anyone that Soren ended up in the music industry. Even when he was a baby, music was the only thing that would really calm him down. His favourite toy was a toy piano, and he began to play the actual piano almost as soon as he could sit upright. The piano was his primary instrument, but it didn't take long for him to pick up even more instruments. By the time he was twelve and handwriting posters, looking for people to join his new band, he could play piano and guitar and was beginning to learn the ukulele. His parents had never been particularly musical themselves, but they always nourished this passion, bringing him to whatever concerts he wanted to go to until he was old enough to get into them himself.

For the first few years, the band was a constantly shifting line up. But Soren always remained front and center, always scribbling songs in his battered old notebook. He was never exactly doing well in any subject except music, but he always passed everything, and that was his parents' only requirement. He met the rest of the group when Jamie asked his band to play one of his parties. Jamie was a year or two older than Soren and somebody Soren had always thought was cool, so of course he accepted. He stood around for the party afterwards, and quickly became friends with them all.

Soren worked weekends at a local diner and picked up every babysitting job he could to try and fund the band while he was in high school. During their senior year, the band were funneling every penny they had into recording an EP. They had picked up a little online attention, but knew an EP would help pick that up and would drive them a little further. The summer after graduation, they all got second jobs and managed to record a five song EP that they mixed and produced themselves, because they couldn't afford to pay anyone else to do it. It was rough, it wasn't as polished as it could have been, but it showed a whole host of potential, and it got them noticed. Soon, labels were taking notice, but it still took almost two years of working two jobs to fund their shows and tours before they were approached about a record deal after a show.

Everything seemed amazing when they flew out to LA to record an album. The label were renting a house for them to live in while they worked on the album, they were minutes away from the beach, and they were working with people they'd idolized their whole lives. And then Soren was rushed into hospital late one night. His appendix had burst and he'd developed a serious infection. After surgery and a course of some heavy antibiotics, Soren was discharged from hospital, but it was pretty obvious there was still something else going on. He was constantly fatigued, in constant pain, and at his worst, unable to string a full sentence together. He was admitted back into hospital once or twice, but they could never find anything wrong. The doctors started testing, but to keep him going, put him on some strong painkillers. He managed to get his parts on the album recorded, still managing to produce some of his best work, and finally got a diagnosis.

With time, he picked back up, and wasn't as reliant on the painkillers to function. So they went on tour. At first, he was managing, just a little sorer, a little more stiff in the mornings, and a little more confused. But as the tour went on, the symptoms only got worse, and the doctor they found just put him straight back on the strong stuff instead of trying something weaker. It got him to the end of tour, when he went out with his band mates for the third time in the whole tour. The alcohol messed with his meds and his system and he nearly ended up back into hospital. He was barely functional without the painkillers, but he'd also realised that taking them long term wasn't feasible. He got back to the states, moved in with his best friend, and went to a good doctor.

But it wasn't as easy as it should have been. He'd developed a psychological and physical dependence on them, and stopping them was harder than he imagined. It was a rocky road. There were days where he felt so terrible that he slept for basically 24 hours straight, only waking up a handful of times. But he eventually got to a stage where he could take them only when things were exceptionally bad and could manage day to day with milder and less medications. As much as he didn't want to, he also spoke to the band and the manager to make sure their future tours would be scheduled in a manner that would allow him time to recover after a show or after long distance travel.

But even with one secret dealt with, it felt like the others he'd picked up were starting to haunt him. He'd had a brief relationship with a member of another up and coming band while they were in LA, who was now dating a prominent female celebrity to try and cover up his sexuality. They'd kept it private, there was no way anyone could have known, but the paranoia was there, as well as the slight disappointment. The party was a welcome distraction from it all- that was, until everything went wrong.

---
---
███████████████████████████████████████████████████████████████████████
---
---

R E L A T I O N S H I P

X

S T A T U S
Single, open to a relationship

T A L E N T S
It seems that Soren has a natural flare for almost any instrument he picks up. He plays piano, guitar, and ukulele extremely well, and has filled in on bass and drums more than once. He was teaching himself to play the violin to play a part on the album, and even though they ended up getting someone else to play it, he's continued working on that. He's also a surprisingly good cook.

S T R E N G T H S
After everything he's been through, Soren's been left with an impressive pain tolerance. He can work through pain and has also learned how to hide it from everyone but those that know him really well. He can listen to a piece of music once and replicate it near perfectly on piano. As an extension of this, he has a talent for picking out patterns and transferring them elsewhere.

W E A K N E S S E S
He is physically limited, and pushing himself too far one day will usually trigger a bad day a day or two after. He's proud and won't ask for help until it's too late sometimes. He has a tendency to keep things he's ashamed of to himself and refuse to confide in anyone else. He's stubborn and won't always back down when he should.

S E C R E T S
- His medical condition - The fact he's recovering from a painkiller addiction - His crush on Jamie - His relationship while he was in LA

---
---
███████████████████████████████████████████████████████████████████████
---
---
[/font]