Name:
"My mom used to call me 'gorgeous' and 'beautiful'. It wasn't a compliment."
Dylan Springs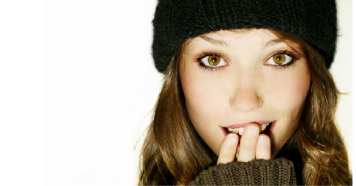 Age:
"Just barely..."
17
Gender:
"Wish I wasn't."
Female
Appearance:
Dylan has luscious coffee colored locks that fall in a waterfall of waves to just beyond her shoulders. She hates the wave in her hair and will spend hours straightening it. Her skin is the color of toffee, naturally pale but with a touch of a sun-kissed tan. Her eyes are her best feature, bright hazel, all a swirl of green and brown.
Dylan looks like confidence itself. She's 5'8 and her legs go on for miles. She looks great in heels, and loves things that are lacy and fru-fru. She has perfect posture.
Dylan has intense asthma and always keeps and inhaler on her.
Flaws:
They say she has a 'spotty complexion.' When unstraightened, her hair is 'too frizzy'. Teeth are 'too big', but at least they're white and perfect.
Personality:
Dylan is a sweet, good-natured girl, kind and soft-spoken. She can be selfish at times and is used to the constant flow of decadence and riches; she's lived a pampered lifestyle, so she struggles whenever she's spoken harshly to. She dislikes her height because it makes her feel like she sticks out too much. Her confidence is very fragile and easily shattered.
Despite her usually bubbly personality, Dylan is poor under pressure and gets extremely anxious due to being pressured to be perfect her whole life. She frets and worries, and then she gets even more anxious because she fears getting worry lines. When she wants something, she
wants
it. That's not always a bad thing; she has great determination. However, she can get selfish sometimes. In addition, she's been told all her life that appearances were all that matter, so she can be superficial; she has difficulty with not judging books by their covers.
History:
Dylan grew up in a
very
rich household. Her father died before she was born. Her mother and her six or seven sisters did
not
inherit his good looks; they were all frumpy and plain, while Dylan got all of her father's best traits and none of her mother's bad ones. Greedy for even more wealth and not satisfied with their already luxurious lifestyle, Dylan's mother decided to take advantage of her daughter. From a very young age, Dylan was given all kinds of beauty treatments and forced to do extensive daily beautifying regimens. Her mother made her sit through hours of "posture lessons", and was never allowed to eat what she wanted. Dylan has never tried any kind of dessert or snack food. Her mother never allowed her to have it.
All throughout these years, her family never spoke a cruel word to her, always giving her oily compliments and fawning over her, but that was all to change. On her sixteenth birthday, Dylan was forced into the auditions that she was born and bred for. However, she had a major panic attack triggered by claustrophobia and pressure. She couldn't audition after all. The next year was hell. Her lessons and beauty treatments increased tenfold, and her mother and sisters were constantly screaming at her and telling her she was worthless. On her seventeenth birthday, an exceedingly timid and broken version of last year's Dylan Springs auditioned for Are You Hot, and this time... she got through.
Yay.
Style:
Dylan looks great in the sweet, cutesy, girl-next-door look, or the sexy-but-doesn't-realize-it. She wears funky, fresh, young, down-to-earth outfits such as jean shorts and suspenders with leopard-print heels. She has a great sense of style and likes playing with hair and makeup and trying new things.
Password?
TV is brainless