x
x
x
x
x
x
Nicknames: Gracie is actually her nickname. Her real name is Gracelyn.
x
x
x
x
x
Age: 23
x
x
x
x
x
Sexuality: Heterosexual
x
x
x
x
x
Hometown: Arles, France
x
x
x
x
x
Location: Baton Rouge, Louisiana
x
x
x
x
x
Ethnicity: French American
x
x
x
x
x
Colour: #C71585
x
x
x
x
x
Occupation: Photographer, Travel Vlogger
x
Alegria || Following the Sun || Wild Child
---
---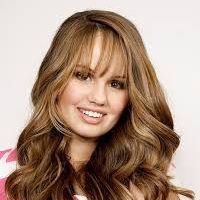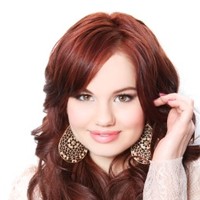 xx

Appearance:
Gracie's appearance has changed over the years due to the different locations she been to. Her natural hair color is a honey brown, but she's dyed it a few times in her life, especially red. She always prefers it mid-length though because it's easier to pull her hair back that way. She's use to having it pulled back but loves having it down though. Clothes wise she loves wearing colors and is very adaptable to different environments. Whenever in other countries though, she's very mindful of what is acceptable.

Gracie is average height at 5'5", with an hourglass figure. She's very flexible and uses that to her advantage when getting into tight areas. Having been active her whole life, she has plenty of endurance and in fact has a lot of energy with affects her personality. She also knows self defense techniques also, so don't underestimate her. She's not a huge fan of make up, but will wear it when the occasion calls for it.


---
---




xx

Personality:

One word to sum up Gracie- quirky. She'll tell you she's interesting in anything and everything. Being an only child she's use to attention, but depending on the situation, either loves it or hates it. She's also use to getting her way and finds a way to get it. However due to her versatile personality, she has the demeanor of not being genuine. In reality, she feels too much and it's one of the reasons why she continues to travel a lot because it helps keep her distracted, especially after the death of her parents. She's very charitable too having been to 3rd world countries and part of her income goes to a few different charities.

Gracie loves exploring and seeing new places. Due to her parents' connections, she was able to see places ordinary folk would be able to see. It's one reason why she took up video blogging, she wanted to share these experiences with others. She's intellectually smart too due to the kind of education she got and is observant. However due to her curious nature she's gotten into plenty of trouble, but somehow manages to end up on her feet. Due to her quirky habits, she is label as weird. Gracie is easy going, but when pushed hard enough, she's a spit fire and gives people a good tongue lashing.

She's still grieving the death of her parents, even though it's been over a year. She feels self-guilt for not being there when the accident happened.


---
---



xx

History:

Gracie, born Gracelyn Alydia Deschamps, is the only child of American Phoebe Harding and Frenchman Louis Deschamps. Even though the pair got married, her mother always kept her birth name for professional reasons. Both of her parents were archeologists and met during dig in southern France. They fell for each other pretty quickly and lived there for a few years. This was where Gracie was born. When she was a year old, her family moved again and Gracie always came with them. Since they moved around a lot through her education was done through home schooling and tudors. She was labeled as 'gifted' and graduated at the age of 15. Her major love was photography and she always wrote about her experiences too. Wanting to have some kind of educational experience in a classroom setting, she ended up going to the Vevey School of Photography in Vevey, Switzerland and loved it, even though she quickly got a reputation among her peers as weird. It was mostly due to her different interests from coin collecting to anime. Her vast knowledge on different subjects came at a disadvantage when very few people didn't know how to respond to her. She did manage to make a few friends though, but mostly got along with her professors because she always took her studies seriously. She managed to graduate with honors after 4 years.

During this time she became an apprentice to for one of the local photography studios in the area and for her last semester, traveled to with the main photographer to Louisiana. Surprisingly, as much as she's traveled, only been to the USA once and that was to DC at the age of 12 when her father was invited to visit the Smithsonian for a reception with the unveiling of an exhibit and she went along with him. She instantly fell in love with Louisiana and knew instantly this place would her 'home base'. As much as her parents traveled they always had a home base to recharge their batteries, and this was Arles for them. When Gracie graduated her parents helped her move to Baton Rogue and decided to move into the area themselves since the family was really close. Youtube and other Social Media sites were becoming popular and Gracie would use that to her advantage while working as a Freelance Photographer. She ended up video blogging her travels and it helped grow a following on Youtube and Twitter, enough so that she got money on the side through both Youtube and Patreon. Gracie was raised to give back and a good portion of her income goes to the charity from helping with providing goods to third world countries to conservation. Some of her favorite moments were spending time with kids from these areas and she loved giving them activities to do.

Her life was going well until tragedy struck when she was 22. While traveling through Peru off the grid, her parents got involved in a major car accident, killing them both. Gracie wouldn't be able to hear about what happened until she got back on the grid a few days later when she did her weekly check up on her parents. The news shocked and devastated her. The funeral was very somber and even though there were plenty of support for her, Gracie felt incredibly lonely. She never knew her mother's family since they disowned her for going against their wishes in becoming an archeologist and her father was an only child himself and his parents had passed away from when she was too young to remember them. In order to live on, she consumed herself in work to forget about her pain.

Upon hearing about this competition, she decided to sign up purely out of curiosity. She still needed a good distraction and this would provide for one. Plus she figured if she won the money, she would us that for her charities and to also create a scholarship for children who lost their parents to drunk drivers. Unconsciously, she's hoping to find someone to help ease her loneliness. She's never really dated either though due to her lifestyle, so she's going into this completely blind. It should also be noted that she doesn't have any kind of accent do to her moving a lot.


---
---


She definitely wants someone who can accept her quirkiness. She knows she's odd. She also hopes to find someone who enjoys traveling. She's definitely willing to compromise though since she's had this kind of discussion with her parents about finding a mate. As long as she has something to do, she's willing to stay home more if a mate requires that of her. A potential mate does not haven't be intellectually smart, but be able to hold a conversation with her. Definitely someone who respects her and her need for space and independence. He must like kids though since she loves kids. She is okay with not having them either since her parents were never able to have kids after her.



xx

Likes
Biggest love is

photography

. Besides

traveling

, Gracie also love cooking. She had to learn how to take care of her physical needs when she was in areas without modern conveniences. She can create a variety recipes, but prefers

fresh ingredients

, and loves

cajun food

from Louisiana. Of course because she travels she loves

video blogging

when she's allowed to. There have been times when she wasn't along to take pictures or record videos. She has an affinity for

Asian culture

, having spent a lot of time there, especially Japan. Among her hobbies are

coin collecting

and watching

anime

.




xx

Dislikes:
Gracie does not like her

mother's family

since they disowned her mother and wants nothing to do with them. Having traveled a lot, she actually prefers rural areas to

urban

since they tend to be more dirty and crowded. In fact, she lives on the outskirts of Baton Rogue due to her preferences. She also does not like

canned food

. Gracie likes a lot of music, but cannot stand

modern US pop

, especially if

autotune

is involved. Since she dislikes

conflict

, she'll leave the area to avoid it if gets too much for her to handle. This goes without saying, but she can't stand those who are

judgmental

.



xx

Strengths:

*Intellectual
*Observant
*Cooking
*Multilingual (Knows all Latin languages fluently, some Japanese, Chinese, and Hindu)
*Adaptable
*Researching
*Outgoing
xx
Weaknesses:
*Talks a lot
*Introverted on the inside
*Use to getting her way
*Feels too much
*Too curious for her own good
*Odd behavior at times
---
---
xx

Fun Facts:
Gracie has had several injuries over the years due to her explorations. She's broken one of her arms while climbing a tree and slipped. She also busted her front two upper teeth when mountain biking and when head over heels. So her top front teeth are fake. As a result, she doesn't each whole apples or corn on the cob. She still has her own personal journal that is strictly private. She's bringing it with her to the show though. She hopes to write her own biography from these journals one day. She's thinking of doing her first one when she turns 25.

---
---
-.

-
Instagram ( @graciethetravelingcutie )



--//.

--//.





--//.

--//.





--//.

--//.
---