x





x

x

x

x

x

Nicknames:

Josh, Jay


x

x

x

x

x

Age:

Twenty-five


x

x

x

x

x

Sexuality:

Unadmittedly Bisexual - Heavy Female Preference


x

x

x

x

x

Hometown:

Atlanta, GA


x

x

x

x

x

Location:

Atlanta, GA


x

x

x

x

x

Ethnicity:

English, German


x

x

x

x

x

Hexcode Colour:

#194BF2




x

x

x

x

x

Occupation:

Associate Producer at Soul Asylum Studios


x



Crazy Beautiful - Andy Grammer || Wrong - MAX

---
---




xx

Appearance:

Josh's hair is a wild mess of curls most of the time and when he's reading, playing guitar, or working on writing songs he's wearing his glasses. If he's planning on staying in and having a lazy day, he tends to stay with his hair like that, sometimes stuffing it inside of a beanie, and can be found in a t-shirt and loose fitting jeans or a sweater. If he's going out somewhere he may stick some gel in his hair and be off. Formal wear, however, is his specialty. Not a curl will be out of place when it's slicked back, accompanied by fitted dress pants, a nice button up shirt, and most importantly, a bow tie.

When Josh was younger, his nose was pierced and he wore a hoop through the hole. It's been years since he wore jewelry in it, though, so all that's visible now is a little indention of where the piercing was.

Behind his right ear, he has three music notes tattoed in honor of his father.


---
---




xx

Personality:
There are two sides to Joshua, just as there are two sides to almost everyone in this world.

The first side is the side his family sees. He's a gentleman and the perfect family man. He's always on his best behavior; he's never rude to his mother, always kisses her cheek before leaving, watches after his sister's kids whenever she asks, and does the perfect dinosaur impression as so declared by his nephew. He loves to make people laugh and has a great sense of humor, always claiming the spot as the life of the party at every family get-together. A downside to having this young man out at public events, however, can be that he tends to be very blunt, resulting in a short temper.

On top of family, Joshua also maintains a job as an Associate Producer at a recording label in Atlanta. Getting a job as an AP at such an early age is a testiment at how hard of a worker he is. At one point there was a rumor going around that he reached that high of a position as a result of schmoozing, but all those of importance know that it was a mixture of Josh's musical talent and his father's position in the company, not to mention the share he now owns. The young producer knows his way around more than a soundboard. There's hardly a moment in Joshua's freetime that he's not either plucking away at his guitar strings or jotting down lyrics in his small, leatherbound notebook that he always carries on his person. He's very passionate about music and his songs. However, the reason he hasn't produced any of his own work isn't for lack of talent, it's simply because he's never shown them to anyone but his family. When he was young, he discovered it was very hard for him to take criticism. So instead, he's become content to let his thoughts remain in his little notebook.

Consumed with responsibility from work and with his family, Joshua can really only spare the time to go out with his friends two or three times a month, but those nights are when the other side of him comes out.

Josh is not an ugly guy and he knows it, but when he's sober he's definitely more humble about it. When that alcohol hits, though, so does his confidence. His nights are spent out on the dance floor with his hands on someone's hips or at the bar buying someone another drink. His friends would describe drunk Joshua as a pretty flirtatious young man. His motto when going out,

"If you're gonna go, go hard."

, so chances are, if you see him at a club or a bar he's probably got his hands, or his mouth, on someone.

---
---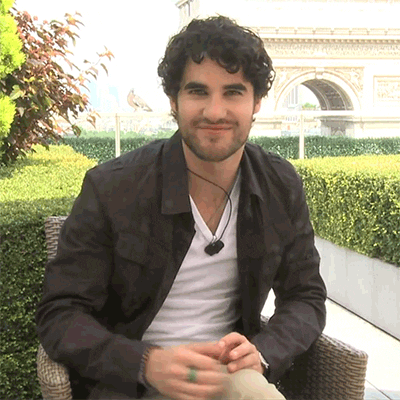 xx

History:
Joshua was born in Atlanta, Georgia to a pretty normal, fairly wealthy family: a mom, a dad, and an older sister who has five years on him.

During grade school, his mother would take he and his sister, Jen, to the studio every Wednesday after school. They didn't get to see their father much outside if the studio because managing it took so much of his day from him. The best memory Josh has of going to the studio is the same day he first remembers picking up a guitar. He had just turned eight and he and Jen were waiting in one of the booths for their father to finish up with a meeting he was having with an artist. They were allowed to play with the controls on the sound board and sometimes Jen would even venture inside the actual recording room, pick up an instrument or grab the mic, and just play around while he explored what all the different buttons and sliders did. Dad's rule for going in that section, though, was that Josh had to wait until he was eight, that was his father could trust that he wasn't going to break anything. So that day instead of Jen going in, it was his turn.

He had walked through the door and made his way across the room, poking some piano keys and slapping a cymbol along the way, until he reached the Gibson he had been eyeing since his father had first allowed them in any part of the recording studio booth. His father had one similar to it at home that Josh and Jen always begged him to play for them before bed on the rare occasions he was home before they went to sleep. Without thinking, he picked it up off its stand, awkwardly threw the shoulder strap over his head, and stumbled over to a stool so he could put his foot up and rest the guitar on his knee. It was hard to get his arms positioned on the fret and around the body as he had seen his father and so many other musicians do, but after struggling some he managed to get it. His fingers found their resting place in the position of a G chord he had seen his father strum a few times before, ran the fingers of his other hand down to play the note, and the rest was history.

When Joshua started high school, his father let him begin working at the studio with him. At first he just fetched the artists their waters, snacks, towels, new mic heads, different guitar straps, basically anything they could need. Gradually he worked his way up to desk secretary where he actually booked the appointments, then he was allowed to sit in on the actual sessions and learn how all the buttons and sliders were actually supposed to work. In the tenth grade he had even started doing independent study for a few periods every day at school so he could spend more time learning at the studio. Balancing being captain of the baseball team and the recording studio, as well as maintaining his grades took up all his extra time. His Sophomore year was flying by so quickly he hardly noticed it because he didn't have many moments to slow down and see life passing him. Then his father was diagnosed with Stage Four stomach cancer.

As his father got weaker, Joshua's responsibilities at the studio got bigger and he had to quit the baseball team and all but give up on school. It was almost as if his dad was trying to cram all of his knowledge and all of his thirty years of experience in business into his 16-year-old son's head. One night when the two were closing down shop, Mr. Haggerty had surprised his son with a guitar just liket he one he had first played eight years previous in the studio. Within the year, his father passed away. It took a while for Joshua to learn how to cope with his emotions. Never wanting to lash out at his mother or sister so he spent most of his time locked up in his room fiddling with the guitar and jotting his feelings down in a journal. That's how he had discovered his love and talent for songwriting.

A couple weeks after his father's death the Will surfaced and the assets were divided. Everyone was surprised, and yet not surprised at the same time, that Mr. Haggerty had left his share of the company, 51%, to Joshua, to be held by his mother until the boy turned 25. His father's business partner, the man who owned the other 49% kept Joshua on as a regular employee, promoting him every couple of years as he deserved, until this past year when the share of the company officially became his.

Now that what he's been working so hard for the past nine years is finally here, Joshua's mom, sister, and friends want him to get his nose out of the guitar, stop with the random hookups at parties, get out of the office, and find someone that he can share his success and wealth and life with. They want him to be happy.

And he agreed on one condition. That he could bring his guitar with him.

---
---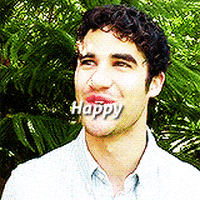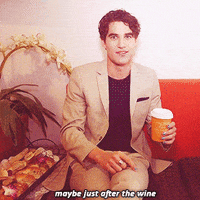 xx
Seeking:
The only time Joshua ever really thinks about girls is when he's at a bar or a club and is about six shots in. That's
not
to say that he's uninterested; the complete opposite actually:
he really likes sex
. Just that for the past however many years he's either been working at the recording studio, taking care of his dying father, or trying to make sure he was good enough and prepared enough to take over when the time came. And now that it's here he's realized that his mom, sister, and friend's are right. He's missing something -- or rather, someone.
He's missing someone to share the memory of his father with.
Someone to play music with (or to).
Someone to introduce to his mother. Someone who will have tea parties with his niece and play dinosaurs with his nephew. Someone he can take hiking. Someone who will sit on the sideline at the T-Ball games with a foam finger and cheer even if they don't win.
He wants to start a family with someone who will be as great of a mother as his mom was -- is. And someone who will help him be at least
half the father his dad was.
His fear is that since he's only really done the whole hook-up scene, will he be able to stay out of that mindset? He's also a little concerned that his occasional drunken attraction to men will prove to be a problem in this huge house where he's expecting nothing but drama to come their way.
xx
Likes
Joshua is a
dog
kind of person. He enjoys
playing his guitar
and scribbling in his small, leather-bound notebook all of his
song ideas.
He carries that little notebook everywhere; it's always in his pocket. His favorite time to write is by the lake or sitting on the porch during
sunrise or sunset
. In his limited free time, when he's not sitting around plucking his guitar or writing songs, he wants to be out going on
adventures
.
He enjoys
hiking, swimming, playing sports (specifically soccer & baseball)
. In high school, he was captain of the baseball team, before his father passed away. Back in Georgia, when he's not working at the recording studio, he's helping coach his niece's t-ball team.
Family
is something that Josh's world revolves around. He loves going over to his sister's and spending time with his six-year-old niece and two-year-old nephew.
Apart from his musically inclined and family oriented side, he does have a bit of a wild side. When he goes out with his friends, he enjoys
drinking, and dancing
and is never opposed to the occasional
hook-up
, and while he normally chooses to be with females, there has been a time or two where the alcohol has had other ideas.
When he starts a project, there's almost no distracting him until it's done He's extremely
determined
.
xx
Dislikes:
Being productive is important to Josh on most days so he doesn't enjoy
sleeping in.
He is a blunt person so even though he has no problem handling it, he can't stand
pointless drama
no matter who causes it. Due to that, he isn't a fan of people who are
self-absorbed
While he loves all types of music, he doesn't particularly like
rap music
.
He has a slight fear of
snakes and spiders
and isn't a huge fan of
cats
.
xx
Strengths:
♪
Hard Working and Determined
♪
♪
Good with Children
♪
♪
Very Charismatic
♪
♪
Making People Laugh
♪
♪
Athletic
♪
♪
Musically Inclined
♪
xx
Weaknesses:
♪
Not Good at Taking Criticism
♪
♪
Very Blunt
♪
♪
Can Be a Tease/Intensely Flirtatious
♪
♪
Can be a Bit of a Perfectionist
♪
♪
Gets
TOO
Focused on Work/Projects Easily
---
---
xx

Fun Facts:

Has been told his entire life that his eyebrows are shaped like triangles.

Has a Corgi named Finnley.

Has traveled to 17 different countries.

Has worked on several big movie scores and big name albums recently.

Is very good at coloring and playing freeze tag (thanks to his niece and nephew).


---
---
-.
-

-

-

-

-
-
-
-
Instagram ( @josh.haggerty5 )




--//.

--//.





--//.

--//.





--//.

--//.
---