x
x
x
x
x
x
Nicknames: Anthony is his real name; Tony is his nickname.
x
x
x
x
x
Age: 27
x
x
x
x
x
Sexuality: Heterosexual
x
x
x
x
x
Hometown: Colorado Springs, Colorado
x
x
x
x
x
Location: Colorado Springs, Colorado
x
x
x
x
x
Ethnicity: 100% American (and proud of it)
x
x
x
x
x
Colour: #006400
x
x
x
x
x
Occupation: Currently, Construction Worker/Architect, former, US Air Force
x
The River || God Bless the USA || It's My Life
---
---




xx

Appearance:
Tony is all about comfort. His style is very laid back and when he's not working, he's shown to be a T-shirt and jeans kind of guy. He's definitely not afraid of getting dirty. Color wise, he prefers neutrals, but has worn greens and blues. He's stands tall at 6'1".

Even though he's out of the Air Force, he still works out a lot in order to keep himself in form. Due to his appearance he definitely gets a lot of looks from local girls (and even gay guys). Even though he exudes confidence in his appearance, he's not one to brag about it. However, because he's not in the service, he doesn't bother too much with his hair, liking the 'messy look', but he will clean up when he has too, especially around his mother. He only has one tattoo on his upper chest area of a cross.


---
---




xx

Personality:
Tony is definitely your typical All American homegrown man. He was raised to be a gentleman and always tries to treat everyone with respect. He's the type you take home to meet your mother. He has high standards for himself, and because of this, he is his own worst critic. He knows he's not the most intellectual person, but is smart enough to 'read a room'. He's not afraid to stand up for his beliefs. While never one to get into a fight, you don't ever want to mess with him either. His experiences in the Air Force have also taught him that there are grey areas and nothing is ever completely black and white. So even though he never understands why certain things happen, he knows that it still happens.

After the death of his wife, he went through a dark period in his life, but thanks to family support, he was able to find himself again. Even though he's learned to live with his grief and is ready to find someone again, he knows a part of him will always miss his first wife. However, because of her death, he's become a lot more protective of those he loves. He also doesn't like those who aren't genuine and are manipulative.


---
---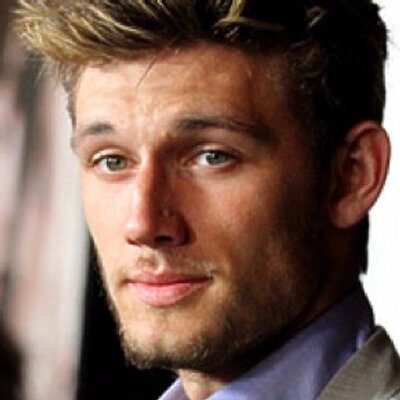 xx

History:
Anthony Justin Rogers grew up in large household. He's the 2nd oldest of 6 with 3 brothers and 2 sisters. His father was in the US Air Force, but retired after the required 8 years and settled in Colorado and started his own construction company. It was through this job did he meet Tony's mother since she did secretary work there. Growing up, Tony learned the value of respect and loved hearing the stories his father would tell him while he was in the service. He also became friends with his future wife as a kid and the two would become high school sweethearts. Football and church important to Tony growing up and he also loved helping out his dad at his job.

Once he was in high school, he was allowed to work part time with his father. Still he wanted to 'seed the world' before settling down and so he enlisted into the Air Force right out of high school. Once out of Basic, he went to his first assignment out of state, all the while keeping a long distance relationship with his girlfriend. He goes to college through online classes to be an architect. When on break, he proposes to his girlfriend after she graduates from college. Both get married when 24. However, shortly into their marriage, she gets sick and soon they find out she has stage 4 cervical cancer. Even though Tony's next assignment takes him back home to Colorado and he tries to get her the very best care, she eventually succumbs to the disease and dies when only 25.

Tony looses it and allows work consume him and does retire from the Air Force after 8 years when he's 26. He takes a break from life, living with his parents as he tries to figure out his life. After several months, he goes back to working, starting out as an construction worker for his father's company. Being busy helps him through his grief, and by the time he turns 27, he is ready to move on, even though a part of him will always love his first wife. He got some excellent advice from his mother who told him, "Don't stop loving Emily (his late wife), just make room for one more, because she'll need you more." Also, he believes Emily is in a better place and not suffering either and would want him to be happy.

It's through his mother that he finds out about the show and she suggest he give it a try, especially since he doesn't see himself dating any of the single ladies he knows in his area. So with a few hesitations, he signs up for the show.

---
---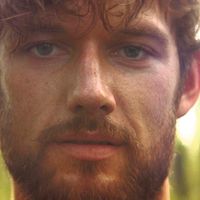 xx

Seeking:
Some one to grow old with. He definitely wants someone who is family oriented and will be faithful. He wants kids, so he wants someone who is good with kids also. He wants to stay in Colorado, but since he has family scattered all over the US, he doesn't mind relocating since with his job as an architect and in construction, he can work anywhere. One perk would be someone who can cook. He can manage, but is better at grilling and barbecuing.




xx

Likes


Football

is one of Tony's biggest loves. His #1 team is of course the Denver Broncos and he always tries to catch one of their games and has even been to a few of them. He'll watch other sports too, including

baseball

since his youngest brother is in the minor leagues. Like his father, he also enjoys

fishing

,

grilling

, and

working with his hands

. He loves

ice tea

. One of his favorite pastimes is attending

family events

.




xx

Dislikes:
One of Tony's biggest pet peeves is

disorganization

. If he sees anything 'out of place' he always fixes it up. Tony also doesn't have

a big sweet tooth

, and can't stand

cake

. He also doesn't like

those who don't support the military

.

Disrespectful

and

manipulative people

are the kinds of people he tries to avoid as they get under his skin easily.



xx

Strengths:

*Working with his hands
*Honorable
*Sincere
*Dependable
*Organized
*Patience
*Good Manners
xx
Weaknesses:
*Self-critical
*Over-protective
*Cooking in general (unless it involves grilling and barbecuing)
*Multitasking
*Procrastination (a weakness he's develop since retiring from the military due to not having to worry about strict procedures)
*His Family (don't ever talk bad about them or he will flare up)
*Stubborn at times



---

---




xx

Fun Facts:
Tony actually likes learning about family history and learned from his aunt, the family genealogist, that his mother's family came to the States prior the country establishing back in the 1600s from and had a family member be in every American war from the American Revolution to now. He actually has a cousin who's still in the US Navy. While in the Air Force, he's lived in Maryland, England, and Florida.



---

---
-.
-


-
Instagram ( @TonyRogers )





--//.

--//.





--//.

--//.





--//.

--//.
---