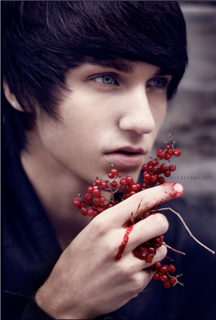 Name: Valefor Caelum Atri

Age: In physical appearance, Vale appears about 18. In reality, he is well over 300.

Gender: Male

Kingdom: Ténèbres

Power: The ability to manipulate shadows, to be able to travel through them as long as they are connected, and change them into physical, snaking tendrils. Along with this, Vale also possesses a sort of dark magic linked to dreams and illusions.

Talents: Playing instruments, public speaking, writing, composing
Appearance:
Lean and pale, with black hair and beautiful, beautiful pale blue eyes, Vale knows he looks good. With well-defined muscles and a six-pack, you'd think he'd be a lot more regal that he actually is. But then again...he prefers wearing suits to casual clothes. He has no objection to casual clothes, it's just that he prefers looking nice instead.
Vale is 6'2", and has a very comforting voice. The kind of voice you just want to listen to forever...and ever...and ever...
There's a sense of sadism surrounding Vale. An aura, so to speak if you believed in that sort of thing. He usually gives off the general impression of
I know he's bad. But...I can't keep my eyes off of him...
Vale knows how to capture the attention of a room and he knows how to keep it. He moves with an unearthly grace and with ease. He's extremely flexible and has strong fingers and a very captivating smile.
Theme Song:
"Heaven is Wrapped in Chains"
- Cinama Bizarre
Other:
He hates being called Valefor. It's Vale. Oh, and arranged.