Princess Amira Juliet Taurus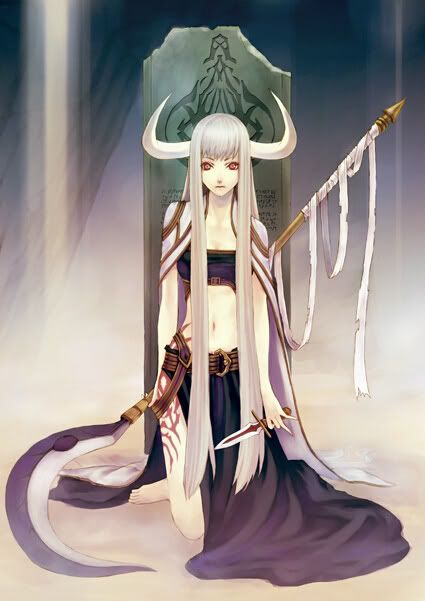 ❝There's a good in everyone. You just have to care enough to find it~❞
~ Nickname ~
"It just my middle name. Nothing extraordinary."
Juliet
~ Gender ~
"I am a woman. and enjoy being so."
Female
~ Sexuality ~
"Emotional bonds to me are most important. I'm not attracted to someone sexually unless i love them more than anything."
Demisexual
~ Age ~
"Young, but not foolish."
24
~ Role ~
"My children are peaceful creatures."
Princess Taurus, Ruler of the Taurians
~ Distinguishable Features ~
"Mother thought the pain of getting it would help prepare me in some way for ruling the kingdom."
The tattoo on her left leg
~ Personality ~
"Come, there is always help for anyone here."
Amira is trustworthy and motherly. She tends to all. Good or bad. She believes there is a good side to everyone, even those who seem evil to the core. She is strong willed and stubborn. If you give her respect you shall receive respect in return, but treat her with disrespect and she shall treat you like the child you are. Honor and good moral and emotion is what means most to her. If there's one thing she understands in this world the most, it's love.
~ Likes ~


♥ The castle garden
♥ Music
♥ The colors blue and green



~ Dislikes ~


✖ Destruction
✖ Suffering
✖ Disrespect



~ Talents ~


✔ Drawing
✔ Mending wounds
✔ Tracking




~ Hobbies ~


✔ Singing
✔ Drawing
✔ Napping in the castle garden



~ Fears ~


✘ Abandonment
✘ The unknown
✘ Falling from great heights



~ Flaws ~


✘ Stubborn
✘ Over thinks things some times
✘ Quick to trust
~ Side ~
"They both mean well. But, i am in debt to my King."
Amira sides with King Constellation because she is in debt to him after sparing the life of her father.
~ Romantic Interest ~
"I won't waste my time with fruitless flings. But i'm sure mister or misses right is out there somewhere. and i shall meet them when fate allows it."
[TBA]
~ Thoughts on Others ~
"Everyone is unique. You can not deny that."
King Constellation

"[TBA]"



Queen Stars

"[TBA]"



Prince Galaxy

"He may not be the most reliable when it comes to ruling a kingdom but i believe he's a good kid who's loyal to his friends. And his passion for Princess Planet is quite interesting~"



Princess Planet

"She's a sweet girl with a passion for love. Let her be young~"



Aries

"[TBA]"



Gemini

"Sweet girls. Very lively, the both of them. I believe they have a bright future ahead of them."



Cancer

"[TBA]"



Leo

"She's a very powerful woman. Not afraid to stand up for herself. A trait I can admire."



Virgo

"He's a quiet and good man. He's allowed in my kingdom any day he so wishes. plus his gardening skills are exquisite."



Libra

"[TBA]"



Scorpio

"Strong willed, trustworthy, and mysterious. What an intriguing young man~"



Sagittarius

"[TBA]"



Capricorn

"We have a lot in common. He could be my brother if i didn't know any better."



Aquarius

"[TBA]"



Pisces

"Haha, a sweet and cuddly man. I always enjoy his company~"