Those of you who have joined the first one, I'm sorry it never started. Feel free to move your characters here and this one will start, I promise. I ended up being real busy and didn't have the time to dedicate myself to it.
Cinderella || Tata Young | Big Bad Wolf || B5

|Game Master|
Aquamarine

|Activity || Status|
No activity || Welcoming characters

We have all heard the stories about Cinderella, Snow White, Bloody Mary, etc. But have you ever wondered if they were all true? Well, they are here. In this town nothing is thought of as strange, though many people do tend to try their best at keeping their identities hidden from the others, though most of the ones who do that are the villainous people you hear about in all the stories.

Though don't get me wrong, the so called "heroes" in all of those stories have changed and try to keep themselves on the down low as well. Some of them are completely different from what you learned about while reading your story books as a kid. Cinderella may be an evil, sadistic, bitch. Ariel may be a siren. Snow White could be a vampire. All these things could be true. But are you brave enough to enter this town and find out all of these things on your own?

Loup Hood || 48 || Big Bad Wolf || Johnny Depp || Taken: SliderSoul

Mini Bio:
He is Ruby's father and the mayor of Crimson Grove. One night when he changed into his wolf form he wasn't able to change back completely, causing him to be caught in between human and wolf, he looks like a beast. Because of this he hides in his home with a caretaker watching over him.

---
Ruby Hood || 22 || Red Riding Hood || Lucy Hale || Taken: Aquamarine

Mini Bio:
Ruby turns into a wolf every night. The only thing that stops her from changing is her red cloak that her grandmother made for her. It was enchanted by a witch in return for a very big reward from her grandmother, this reward Ruby still has no clue what it was and she believes she may never find it out. Just recently her grandmother passed, passing down her cafe to Ruby.

---
Flynn Rider || 24 || Flynn Rider (Tangled) || Chace Crawford || Taken: Aquamarine

Mini Bio:
Flynn grew up in an orphanage until he was of age. He helped out with the younger children and eventually changed his name to Flynn Rider. His real name is unknown to everyone but himself. Upon becoming of age, he turned to thievery in hopes of becoming rich one day off all of the expensive jewelry, etc. he stole from others in town.

---
Belle French || 24 || Belle || Adelaide Kane || Taken: sparrowluvr2

Mini Bio:
Belle is a smart girl. Her mother died she was young it is sad that her mother's beauty was passed to her daughter. Throughout school, she was never interested in being a popular girl or dating. She took care of her father and worked on school work. She reads any book she can get her hands on and has a huge collection at home. Typically if the library doesn't have the book, she does and the town know to go to her if they need a book to read that isn't in stock. She freely lends out her books and keeps track of who has what. Though she is working on her own writer, she helps her father out whenever she can. He is the caretaker for Mayor Hood. Soon she finds out that her father is very sick and has to go into the hospital. In order to keep him insured for his health, Belle moves into the mayor's home as the new caretaker. She hardly sees him and wonders why he hides himself away.

---
Ariel Atlantica || 18 || Ariel || Lindsay Hansen || Taken: Jynxii

Mini Bio:
Ariel was born the youngest of her father's daughters. A curious fish by nature, and a rebel at heart, she made a deal with a sea witch to obtain the power of shifting into a human in order to pursue love. She was briefly happy with her new husband-- until an unfortunate accident separated them, not only physically but also in Ariel's memory. She washed up upon the shore of a town she'd never seen before with little to no memory of her past life with her true love or her previous life. With only a name to guide her in the right direction, will the little fish make it in 'a whole new world'?

---
Gretel Fischer || 18 || Hansel & Gretel || Juno Temple || Taken: unicorns.are.real

Mini Bio:
Hansel and Gretel were betrayed and abandoned by their father. They were found by a woman who let them stay in one of the empty rooms at the Nursing Home where she worked. For some strange reason all the old people loved Hansel and Gretel, and no one ever asked them to leave, so that's where they stayed. Oh, and both Hansel and Gretel are witches, and they have to stay on the down low cause a bunch of witches that their dad pissed off are after them.

---
Hansel Fischer || 23 || Hansel & Gretel || Hunter Parrish || Taken: unicorns.are.real

Mini Bio:
Hansel and Gretel were betrayed and abandoned by their father. They were found by a woman who let them stay in one of the empty rooms at the Nursing Home where she worked. For some strange reason all the old people loved Hansel and Gretel, and no one ever asked them to leave, so that's where they stayed. Oh, and both Hansel and Gretel are witches, and they have to stay on the down low cause a bunch of witches that their dad pissed off are after them.

---
Trixie Bell || Appears 20 || Tinkerbell (Peter Pan) || Lindsey Stirling || Taken: iCat

Mini Bio:
When you can only experience one emotion at a time, making friends is hard. However, making enemies is easy. Tink was content in Neverland, that was for sure. However, her jealousy got the better of her. Peter's constant longing after a "mother" and somebody to look after them and worse- a friend that wasn't Tink- made her angry and jealous. Angry enough to leave Neverland and travel to a new, strange land. Now, her moods are better under control, but mixed emotions was never a problem for her.

---
Remus Weaver || 26 || Rumpelstiltskin || Tom Hiddleston || Taken: Alliqua_Dark

Mini Bio:
Most people with the levels of magic, dark and otherwise, that he had it was only a matter of time before he became unhinged. Only then he became more powerful, for had nothing to lose. Then he met her, the beautiful maid who's father claimed she could weave hay into gold. He watched her for days, watched tears stain her babydoll face. He approached with high hopes, but she was disgusted by his appearance. He didn't mind, he told her he'd help if she loved only him. She agreed. After the deed was done, she fled the disfigured man for the prince. Enraged Rumpelstiltskin took their firstborn child and fled. Determined never to trust again. His power stayed and many come to him for help. The mad man always helps, but where magic is involved, so is consequence.

---
Peter Panning || Rapidly ages from 10 to 27 || Peter Pan || Scott Michael Foster || Taken: sparrowluvr2

Mini Bio:
Peter Pan was a boy who never wanted to grow old. He loved being with the lost boys. Though he always longed for a mother, he feared what it would mean to grow old and half responsibilities of an adult. Soon after Tink left Neverland, he realizes he was in love with her. He follows her to a new world but does not find her. What he didn't realize that now that he has gone back to the real world he has begun to age in the past few years he has aged from ten to twenty-seven. His memories of Neverland and Tink have also begun to fade. All is he knows is that he is searching for someone, he loves to have fun and hates responsibility. Most people call him a "man-boy" because of his boyish behavior. And now he's in a new city, moving from place to place to find whatever it is that he could be looking for.

---
Eric West || 20 || Prince Eric || Brendon Urie || Taken: PsychedOut

Mini Bio:
Eric was born with a silver spoon in his mouth. The only child of the king, he was destined to inherit the throne, and he lived a carefree life. That is, until the storm. They said he hit his head, but he couldn't get that beautiful song out of his mind. When he met Ariel, he fell fast before even knowing that she was the one who saved him. Just when it seemed they were going to get their happily ever after, Ariel was torn from him. He has been desperately searching for her ever since. Recently, his search has brought him to a strange little town, and he feels like he's closer than ever.

---
Jack Frost || 26 || Jack Frost || Lucky Blue Smith || Taken: SliderSoul

Mini Bio:
During the day, his hair is gray, but once night falls, his hair turns into a frosty white. He always seems to black out or his human conscious falls into a deep sleep within him. Thus bring out his inner half. Unlike the daytime Jack, this Jack is full of pranks and cold frost, mostly hated by all who know him. But during the day, he's opposite, caring and would help anyone. Thus making this side of him very likable.

---
Gin Saito || Appears Early 20's || Genie (Aladdin) || Asami Zdrenka || Taken: RubyTuesday

Mini Bio:
TBA

---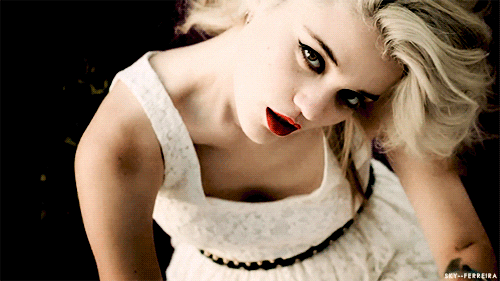 Ari Glass || Early 20's || Magic Mirror (Snow White) || Sky Ferreira || Taken: RubyTuesday

Mini Bio:
TBA

---
Cruella de Vil || 40 || Cruella de Vil || Victoria Smurfit || Taken: LuckyNumber24

Mini Bio:
No one knows quite how long Cruella de Vil has plagued the earth, but all are aware of how glamorous her reign of terror has been. The daughter of a demon, pain and death have always come naturally to Cruella, especially when it came to animals. In her many years, she has traveled far and wide, hunting down the most exotic creatures in the world for both her extravagant wardrobe and her dark crafts. Now, this wealthy witch has rolled into town with her eyes on one big bad prize.

---
Gold Lockhart || 21 || Goldilocks & The Three Bears || Anna-Sophia Robb || Taken: unicorns.are.real

Mini Bio:
Gold lived a pretty normal life, until she, as her mum said it 'fell into the wrong crowd'. She met three brothers with the last name Bear, they were the ones who taught her to steal. It started off small, little things here and there and for Gold it turned into something uncontrollable. It wasn't even about the things, it was the rush and the adrenaline. After a few run ins with the law, she had made her mind up to run away to a new town with better thieving prospects, so the last thing she did before leaving was stealing the loot her and the three brothers had been storing in a shed. Since then she has been moving about, not staying in one place too long. Now she's in town ready to find some new people to steal from.

---
Rapunzel || 18 || Rapunzel (Tangled) || Blake Lively || Taken: BubblyBrunette

Mini Bio:
Rapunzel isn't like most girls. She carries around her blonde hair, which is 70-feet-long, and has the magic ability to both heal and reverse aging when she sings a special healing melody. She was kidnapped as an infant by mother Gothel who has been raising her ever since. Rapunzel spends most of her time cooking, cleaning, painting, and brushing her hair. Rapunzel is a spirited, clever, kind, and adventurous young women, though she is a bit naive. However she is not afraid to stand up for herself and others. Since she spent most of her time in a tower with little else to do, she is proficiently educated in literature.

---
Elsa Arendelle || 24 || Elsa (Frozen) || Georgina Haig || Taken: Jynxii

Mini Bio:
Elsa grew up as an isolated child, emotionally abused by her parents and ostracized from her kingdom because she was different. She was taught to fear her powers by her parents from a very young age. It was not until she was 22 that her parents met an untimely end, and subsequently freed the now Queen. Unused to so many people, and after her sister tried to marry a stranger, Elsa accidentally revealed her powers. She fled from her kingdom, afraid and ashamed - effectively freezing over the entire city. Thanks to her sister Anna, she was able to find peace with herself and her powers, and returned home to rule for two years in peace as an independent Queen. Now 24, her advisers are insisting that she marry-- for the kingdom needs an heir and her sister Anna is already married! Rebelling once again, the Queen of Arendelle has run off again from her fears and taken shelter in a strange little town.

---
Antonio Faolán || 23 || Wolf (Boy Who Cried Wolf) || Tyler Posey || Taken: GrimBones66

Mini Bio:
He was born to a huntress who lived in the forest by herself. He was the seventh child and had six other siblings, 3 brothers and 3 sisters. They were all very close but since he was the youngest he was picked on the most by his older siblings but nothing more than sibling love. One day his mother told the children that she was going out to hunt and to be wary because there was a wolf lurking around. The children all told their mother that they wouldn't open the door to no one that wasn't her and with that she left. Now hours passed before they heard anything until a knock came from the door. The person on the other side claimed to be their mother who has come back from the hunt but they wern't convinced because the persons voice sounding scratchy, not gentle like their mothers so they refused to open the door and said "Your not our mother! Your the wolf." The wolf left and came back once more this time he had designed his voice and the children fell for it letting the wolf into the house. All the children were slaughtered except for the seventh child who only revived a bite from the wolf before the mother came back and shot the wolf dead. The seventh child though was cursed by the beast to take it's form and the mother ended her life after the sorrow and depression of losing almost all her children consumed her. The little boy traveled the land learning how to control his new found power and one day came across a farm and saw a little girl about his age that was playing in the fields. He wanted a friend, he never had one before so in his wolf he went over to the girl only to scare her and have her run away crying wolf. Frightened himself by her reaction the boy retreated back into the woods. The next day came and he saw the same girl playing out in the field and so he concentrated and tried hard to change back into his human appearance only to be caught between wolf and man. He went over to the girl again and she did the same as before, ran away crying wolf. The third day came and the girl was sitting in the fields crying her little eyes out. Finally turning himself back into his human form the boy went over and asked her what was wrong. She explained how no one believed her about the wolf living in the woods or anything for that matter and he told her that they were stupid not to believe her and how the wolf wasn't here to hurt anyone. The two became quick friends and she learned about who he was but by then she wasn't frightened anymore. One day after being yelled at by her cruel father, the two ran away together and traveled until landing in this odd little town.

---
Amelia Hollis || 21 || Genderbent Boy Who Cried Wolf || Emily Kinney || Taken: GrimBones66

Mini Bio:
She was the only daughter of a bitter farmer. Ever since she could walk she has been working non stop on the farm. Her mother had died giving birth to her and so her father blamed her for her mother's death which is why he treated her so bad. The girls only escape were the flower fields beyond the farm. After she finished all the work on the farm for the day she would go play in the field. One day though, while playing in the fields she was approached by a wolf which were odd to see in these parts. Terrified and confused the girl ran back to her father who was in town. She cried wolf and told her father what she saw. In return he gathered a few towns people and they went to where she had seen the wolf with shotguns in hand. Once they arrived there was no wolf in sight and the girl told her father that it must have ran away. The next day came and she thought it was safe to return to the fields so she did but once again the wolf came but he looked like he was both beast and man so scared she ran away once again crying wolf to her father. They all came to the fields with shotguns in hand once more but found nothing, by this time no one believed that there was a wolf and that the girl was just lying to get attention. On the third day while trying to explain to her father that she wasn't lying about the wolf he struck her right across the cheek and she ran towards the fields, no one believed her and she felt hopeless. Out of nowhere a boy around her age came out of the woods and comforted her. He was a nice, sweet boy who cheered her right up. Days went by and she continued to visit the boy in the flower fields until one day she saw the boy turn into a wolf but by then she had her suspicions and didn't really fear him anymore. Instead they ran away together, growing up on the road and living how they could, with each other by their side until they stumbled upon this small town.

---
Adam Bestia || 25 || Beast (Beauty & the Beast) || Liam Hemsworth || Taken: jericho193

Mini Bio:
Adam Bestia comes from a very wealthy family. A family that was once known for their fame and fortune in Eastern Europe. Growing up Adam always got what he wanted. There was nothing that he could not have. He wasn't a bad guy necessarily but he had never been humbled in his life. Until one day his life changed. The day he turned 21 he met a ragged homeless girl. Asking for help Adam took her as a fake and rejected her. She tried once more only to have Adam shut her down again. The girl transformed into a beautiful image revealing her true self. She was a witch and because of Adam's cruelty she cursed him to to physically match the cruelness of his heart. When the sun goes down he becomes "The Beast", a creature with horrific features and primal instincts. This is to happen every night for 5 years, then after the 5th year it will become permanent and even during the day time he will be the Beast. Unless he can find something that is more powerful than money. Due to his Beast form he left what he once knew and moved away to a town where he could possibly fit in.

---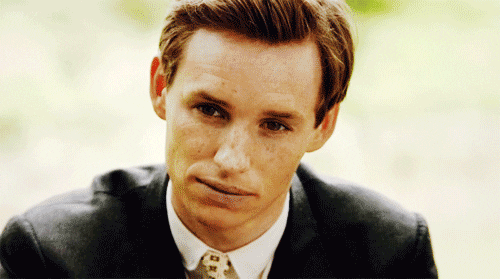 Irvyn Whitmoore || 23 || White Rabbit (Alice in Wonderland) || Eddie Redmayne || Taken: RubyTuesday

Mini Bio:
TBA

---
Jasmine Dagher || 19 || Aladdin (Princess Jasmine) || Francia Raisa || Taken: Aquamarine

Mini Bio:
Jasmine was told to go out and take some time away from the kingdom, that is exactly what she did. But she never thought she would find herself stuck in a completely different world with so many different people and strange things. It all became very confusing to her. She just wants to go back home to her kingdom, to Aladdin. But the longer she stays in Crimson Grove, the more memories about her old life she begins to lose.

---
Viviane Pond || Looks 19 || Lady of the Lake & King Arthur || Sophie Turner || Taken: sparrowluvr2

Mini Bio:
Viviane's tale first began a very long time ago. In fact, she's impossibly old thanks to the magic of a friend Merlin. Her passage through time has one purpose. She's awaiting the arrival of King Arthur to be reborn. He's been reborn several times but each time he's met the same fate as before. Every time she tries to change his fate, but she is unable to. This time she has a new plan and now Guinevere reincarnation will not be able to betray Arthur and start his defeat. She will not be defeated this time. She's been in Crimson Grove waiting for the arrival of the reincarnation of King Arthur.

---
Adelaide Weaver || 6 || Sleeping Beauty/Rumpelstiltskin Stolen Child || Mekhai Allan Anderson || Taken: Alliqua_Dark

Mini Bio:
A babe who only knew the face of one man. A dark man who was only kind to her. He truly cared for her and she looked upon him as her father. One day they were leaving their old home and he told her they would always be together. He kissed her forehead and whispered her name. Adelaide. Then darkness consumed her. She's been sleeping ever since.

---
Peridot Toothing || 25 || Tooth Fairy || Chloe Norgaard || Taken: GrimBones66

Mini Bio:
She'll be the energetic woman who own the local candy store, If there is a candy store . . . or if I can do that? If not that's fine! She's been in Crimson Grove for a while and is a big sweet freak. You'd never see her without eating some kind of candy and despite eating all that sugar she never gets a cavity.

---
Merlin Ambrosius || 20 || Merlin/King Arthur || Robert Sheehan || Taken: GrimBones66

Mini Bio:
Merlin has been around for a long, long time. Ever since the first king author met his end the tricky wizard has been in a deep slumber, regaining his strength and magic, letting Viviane do all the work that he was suppose to do. It's been centuries since he has seen the new world but he seems to be getting around quite well. Merlin has an agenda though, to go bug the hell out of Viviane, the one he loves.

1. To reserve, give the name of your face claim, the fairy tale, legend, or myth your character is, and a mini bio about them.
2. No drama in the OOC, save it for the roleplay.
3. Try to keep the male/female ratio as even as possible. We can't do a properly functioning roleplay with 1 male and like 5 females.
4. Go nuts with making your character. You can make them as different from their original story as you want but you can also make them the same. Be creative.
5. What is your favorite fairy tale, myth, or legend?
6. You have 24 hours to send in a WIP. Then you have 48 hours to finish your character. If you can't make this deadline, please ask me about an extension.
7. When it comes to character sheets, feel free to use which ever one you want. Down below I will be giving a basic layout for what I'm looking for. Feel free to use that or use one of your choosing.
Code: Select all

[center][b]Name:[/b]
[b]Age:[/b]
[b]Fairy Tale/Myth/Legend:[/b]
[b]Face Claim:[/b]
[b]Personality:[/b]
[b]History:[/b][/center]
Taking place in...
Arcs are bundles of posts that you can organize on your own. They're useful for telling a story that might span long periods of time or space.
There are no arcs in this roleplay.
There are no quests in this roleplay.
Here's the current leaderboard.
There are no groups in this roleplay!
Welcome home, Promethean. Here, you can manage your universe.
Arcs are bundles of posts from any location, allowing you to easily capture sub-plots which might be spread out across multiple locations.
You can create Quests with various rewards, encouraging your players to engage with specific plot lines.
Settings are the backdrop for the characters in your universe, giving meaning and context to their existence. By creating a number of well-written locations, you can organize your universe into areas and regions.
Navigation
While not required, locations can be organized onto a map. More information soon!
There are no groups in this roleplay!
By creating Collectibles, you can reward your players with unique items that accentuate their character sheets.
Once an Item has been created, it can be spawned in the IC using /spawn Item Name (case-sensitive, as usual) — this can be followed with /take Item Name to retrieve the item into the current character's inventory.
Give your Universe life by adding a Mob, which are auto-replenishing NPCs your players can interact with. Useful for some quick hack-and-slash fun!
Mobs can be automated spawns, like rats and bats, or full-on NPCs complete with conversation menus. Use them to enhance your player experience!
Current Mobs
No mobs have been created yet.
Locations where Mobs and Items might appear.
You can schedule events for your players to create notifications and schedule times for everyone to plan around.
Add and remove other people from your Universe.
The Forge
Use your INK to craft new artifacts in As Real As Can Be. Once created, Items cannot be changed, but they can be bought and sold in the marketplace.
Notable Items
No items have been created yet!
The Market
Buy, sell, and even craft your own items in this universe.
Market Data

Market conditions are unknown. Use caution when trading.

Quick Buy (Items Most Recently Listed for Sale)
None
Discussions
Topics

Replies
Views

Last post
Most recent OOC posts in As Real As Can Be
There have been no posts in the OOC topic for this roleplay!