---
◤
◥
«
"My secrets are just that...secrets. You don't want to know anyway. Trust me."
»
Fᴀᴄᴇ Cʟᴀɪᴍ ◆ Lucy Hale ❘ Pᴏʀᴛʀᴀʏᴇᴅ Bʏ ◇ Aquamarine
Dɪᴀʟᴏɢᴜᴇ Cᴏʟᴏʀ ◆
#ff2929
◣
◢
|Full Name|


⌊Ruby Hood⌉



|Alias(s)|


⌊Riding Hood | Commonly Used
Red | Commonly Used
Rue | Commonly Used⌉



|Gender|


⌊Female⌉



|Age|


⌊22⌉



|Role|


⌊Red Riding Hood⌉



|Sexuality|


⌊Heterosexual⌉



|Nationality|


⌊French⌉







|Tattoos ◆ Scars ◆ Birthmarks ◆ Piercings|


⌊Tattoos: None
Scars: A large scar across her stomach from a wolf fight.
Birthmarks: Small, tanned mark on her left shoulder.
Piercings: Double earlobe piercings, naval piercing, and tongue piercing.⌉



|Clothing Style|


⌊Ruby tends to wear clothing that reminds people of the punk/goth look. Many times she has been asked if she was gothic, but that isn't who she is. She just likes that kind of clothing. If she likes it, she wears it. Point blank.

With her makeup, she goes for the dark eye makeup and the bright red lipstick or the natural lip color.⌉










|Personality|


Protective: Whenever someone she cares about or a child is being harmed in any way, she turns into protective mode. This is mainly caused by the wolf that is buried deep inside of her.

Stubborn: When there is something she wants, there is no stopping her. She will do anything to get to whatever she wants.

Sentimental: Ruby keeps a diary to keep a hold of all of her thoughts and experiences. This is her way of being able to look back into the past and relive her experiences and best times of her life.

Outgoing: She tries her best to stay as happy as possible, even if it means going out and doing things she originally wouldn't do in order to have some kind of adventure in her life.

Hot Tempered: In her human state, it takes a lot more to anger her, but once the cap is loose she turns into a completely different person. Someone you didn't think she could ever become.

Loyal: When it comes to her friends and family, she is always by their side. Even in they're in the wrong she will stand by them through everything.

Adventurous: Ruby has been known to venture out into the woods just to have a bit of adventure in her life. Though not only does she feel happy out there, it feels more like home. Honestly, she isn't quite sure if that's a good or a bad thing.




|Strengths|


Ruby is able to sense the good and bad in people because of her heightened senses as a wolf. Along with that, she is also able to sense if other wolves are around. Just like any other wolves in nature, she is extremely loyal to her friends and family and of course among anything else she is very protective.



|Weaknesses|


Ruby is scared of herself, scared of what she would do in her wolf form. She finds it very hard to control herself in that state which is why she was so happy that her grandmother gave her her red riding hood. But even though her wolf is hidden inside of her, the personality still comes out. She finds it hard to keep her mouth shut at times, which tends to cause problems, but she learned to live with it.




|History|


Ruby Hood was born to the big bad wolf, yes, he does have that same temper. Though as time went on, he began being referred to as the second beast because of his attitude and his murderous rage. She always believed her father, Loup could change for the good, which he has been making progress but not as quickly as Ruby would want him to. Any time she isn't around, he tends to break out his rage again.

As for her relationship with her mother, she never knew her and her father never talked about her. The closest she ever came to her mother was her grandmother who has passed away, leaving the cafe to Ruby. Though before her grandmother passed, she had a witch enchant a red hood that she must wear every night or she would transform into the wolf. This is something she keeps to herself. Even though everyone in town knows that Loup is her father, she doesn't want anyone to know that she inherited the wolf gene.

In return for the witch's enchantment on the hood, her grandmother had to give up something in return. She still has no clue what it was, but maybe she will be able to contact the right people who would be able to help her figure out what it was. If it was something horrible, she would feel bad that she went through everything she did just so Ruby wouldn't have to deal with transforming into a wolf again.

While growing up, she was always picked on because of who she became at night and everyone was scared of her. Ruby had no idea how to control her rage and hunger while she is in her wolf form. To say that she had killed someone before would be an understatement. Granted she hadn't killed as many people as her father has, but she has killed a few people.

Ruby has lived in numerous places while growing up because of the growing fear in everyone who finds out her secret. Once her father moved her to Crimson Grove, she decided it would be best to keep her secret on the down low, show people who she truly is. But thankfully she was able to get the red riding hood before she was able to transform into a wolf in Crimson Grove. To this day, no one in town has seen her wolf and she plans to keep it that way.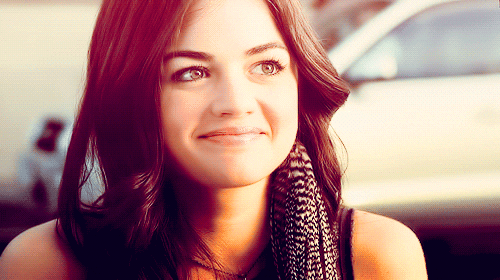 |Monster by Skillet|


The secret side of me
I never let you see
I keep it caged
But I can't control it
So stay away from me
The beast is ugly
I feel the rage
And I just can't hold it

It's scratching on the walls
In the closet, in the halls
It comes awake
And I can't control it
Hiding under the bed
In my body, in my head
Why won't somebody come and save me from this?
Make it end!

I feel it deep within,
It's just beneath the skin
I must confess that I feel like a monster
I hate what I've become
The nightmare's just begun
I must confess that I feel like a monster
I, I feel like a monster
I, I feel like a monster

My secret side I keep
Hid under lock and key
I keep it caged
But I can't control it
Cause if I let him out
He'll tear me up
And break me down
Why won't somebody come and save me from this?
Make it end!

I feel it deep within,
It's just beneath the skin
I must confess that I feel like a monster
I hate what I've become
The nightmare's just begun
I must confess that I feel like a monster

I feel it deep within,
It's just beneath the skin
I must confess that I feel like a monster
I, I feel like a monster
I, I feel like a monster

It's hiding in the dark
It's teeth are razor sharp
There's no escape for me
It wants my soul,
It wants my heart

No one can hear me scream
Maybe it's just a dream
Or maybe it's inside of me
Stop this monster!

I feel it deep within,
It's just beneath the skin
I must confess that I feel like a monster
I hate what I've become
The nightmare's just begun
I must confess that I feel like a monster

I feel it deep within,
It's just beneath the skin
I must confess that I feel like a monster
I'm gonna lose control
Here's something radical
I must confess that I feel like a monster

I, I feel like a monster [4x]

---