Name:
Kelsey Knoxberry
Age:
22
Gender:
Female
Occupation:
Jagermeister Promotional Girl/Model.
History:
I live here cause my dad moved us here after he embezzled a bunch of money. In Sacramento we were rich and now he's working at a lumber mill and it's totes not fair. But I'm going to LA as soon as I'm done with school to be a model because everyone says how pretty and smart I am. I also do photography because I take high-angle shots of myself in the bathroom with my cell phone, they are very artistic.
Personality:
(Before zombie outbreak, taken from Facebook)
I'm a pretty normal girl, I don't drink tap water. People sometimes are mean to me because of jealously and because I'm so smart and pretty. I love sleeping and dancing. I love my dog Edward and I love life and having fun!
(Now)
I've got to look out for me, I have to remove what humanity I had like a snake sheds it's skin. We are all going to die, just a matter of when but I plan to take as many as I can with me. People aren't people any more, they have changed and now the only things that live are monsters, so I've gotta be a monster.
Equipment/Weapon:
Child's backpack; two 1lb bags of rice, 1 onion, a Bic lighter, 20 ft of nylon clothesline, 5 pairs of panties, 1 t shirt, Billiard ball (3 ball) in a thigh-high stocking, chair leg made of parrot-wood, tapped around the bottom to form a hand-grip.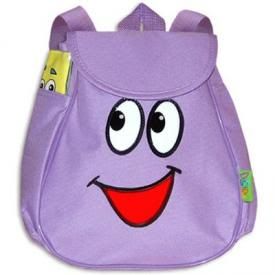 The Last Six Days:
Z-day +1: Facebook Update.
Kelsey Knoxberry
Omg has the best boi ever!<3 <3 <3
Like Comment 10 hours ago via Mobile
7 people like this
Hannah McCarthy
did you guise go to NYC
Kelsey Knoxbery
Duh and Brad took me to the park after and it was hot ;)
13 people like this
Kelsey Knoxberry is now single
Like Comment 15 minutes ago via Mobile
2 people like this
View all 47 comments
Hannah McCarthy
DISLIKE
Mark Sanford
OMG wat!
Kelsey Knoxberry
Yea he was a total asshol and was talking behind behind my back and tring to get with Sarah
and liek I dont care cause he's a douche and was a shitty boyfrend. I hate drama and people talking
behind otherpeoples back!!
Hannah McCarthy and 18 other people like this
Jeff Marx
Yea you are too pretty and hella smart to be with him Kels. :)
Kelsey Knoxberry likes this
This Week
I've wasted my life in childish pursuits. All the shit I thought was important ended up being a waste. I was petty and mean and for what? Popularity? I'm disgusting. This...whatever it is, has opened my eyes. My dad left and never came back. I went out and when I saw the bodies I went in and cried for an hour. I think I may be dead, I felt something leave me. A soul maybe? I killed a man, broke his head in and ate the bread and hotdogs he had gathered for whoever he was was trying to protect. I killed him and only thought that it was better him than me. I took his wallet, he lived a street over and I went there. I went over to his house and his wife seemed to have known what I had done. She never saw the club and it hit her and she went down and just kept hitting her over and over again until my arm got tired. The children were tougher to kill, they were faster. I don't know if they saw me before in the neighbourhood but the last thing they saw was my face covered in their mother's blood. It's better them then me. I never went back to Kelsey's house because Kelsey lives there, with her dad. Now this place is done with, I ate what I could - I never learned how to use a can opener. Maybe a few days ago I could have tried cutting a little bit off the bodies to see if I could but they are slimy and puffed up now. I have to go out again. I don't know how much more I can take.