Ren
❝You look rather statuesque.❞
---
---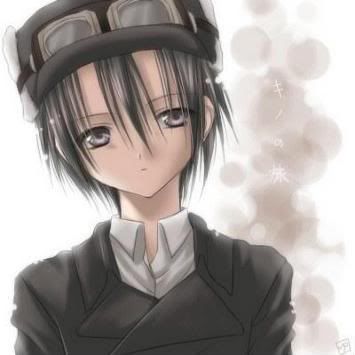 ---
---
Birth Name: Ren Shotuo
Nickname: None
Age: 12
Gender: Male
Height: 4'3
Weight: 90 lbs.
Role: example: Master 8
Social Status: Upperclass
Owner/Servant: TBA
How long have you known your 'Servant':
Job: UpperClass: None
Sexuality: Straight
Physical Description: Average build, Brown/Black hair, Grey/Light brown eyes, Pale skin, Brown, Tans, Whites, Black clothing, Goggles, and Bare feet.

---
---

[img]Please%20Insert%20Anime%20Image/Gif[/img]

---
---

Likes: Animals, Art, Gardening, Sweets, Winter, and Light.
Dislikes: Halloween, Red, Cruelty, Harming, Dirt and Chocolate.
Fears: Darkness, Death, Ghosts, Bugs, Destruction and His Sexuality.
Talents: Singing, Painting, Music, Compliments, and Flexibility.
Quirks: Shyness, Judging, and Tattle Telling.
Secrets: Afraid to be judged by his Sexuality
Wishes/Dreams: To be accepted, Helpful, and Brave.

---
---

[img]Please%20Insert%20Anime%20Image/Gif[/img]

---
---

Personality: Ren is a child at heart. He likes to act younger than he really is. Sometimes he is very shy but always kind to others. Also he appears sad when he has no emotion.
Bio: WIP
Reason to owning servant: TBA
Relationship with Servant: TBA
Love interest: WIP
Other: He likes fruity candy.

---
---

[img]Please%20Insert%20Anime%20Image/Gif[/img]

---
---
Theme song:
http://www.youtube.com/watch?v=uRyj5mX_QAg