"Some say the world will end in fire, some say in ice."
-Robert Frost
---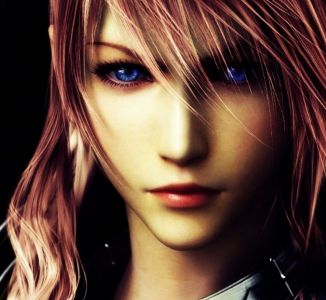 Name|

Neris Zabat



Apparent Age|

23



Gender|

Female



Sexuality|

Demipansexual



Side|

Ashes
In all honesty, she doesn't see why it's this conflict that's received as much attention and energy as it has, though to say she hasn't been sucked into it would be misleading. She believes that even though ruling isn't their place, it is their place to act in their Goddess's wishes, and keeping the realm stable through ruling (at least until the mortals are able to handle such a task on their own) would have been their Goddess's wish. She sees the Originals' side, however since there hasn't yet been a resolution in the realm, she strongly believes action has to be taken; she does not fault the Originals for their optimism and views, and doesn't even think they're completely wrong (or that the Ashes' are completely right), but considering the Originals are against taking action, she couldn't stand with them.
She was actually, at first, against finding the Ashes -- taking such a power felt blasphemous to her -- however she eventually did agree to the search when she realized fights could become more often and, if it got to the point, it would be very easy for the five to overpower the three. If she were to be stabbed in the back, Neris figured it would be appropriate to have the power available to give whoever did it a parting gift in return.



Face Claim|

Lightning/Claire Farron

---
"Mirrors are ice which do not melt: what melts are those who admire themselves in them."
-Paul Morand
---
At about 5'7" and roughly 126 pounds, Neris cuts a rather slim figure, though she's never been concerned of this; she's always been thin and she really doesn't see why that would have changed for any particular reason. She does monitor her weight, however, just to make sure; she's sure any sudden losses of weight would hardly be good for her health. Her complexion is rather good, as well, however this has only been accomplished since she became Disciple; before she had been plagued by problems associated with having extremely dry and sensitive skin and one of the first major experiments she did with her powers was to see if she could add moisture to her skin. She can, and in all honestly she hasn't thought about the implications of such a thing. Her eyes are a blue-green that more often than not look more blue, and her hair is light; she refers to it as a very light strawberry blond, though how much truth is in that statement varies.

She postures herself very deliberately. There's pride in the way she holds herself, with her shoulders and chin up and back straight, but the rigidness of it's undermined by the fluid way in which she moves. She's very much like water in that sense, or at least in the inherent grace she possesses. Such as it is, the grace makes her slightly more approachable, though given that her neutral facial expression is also kind of off-putting, it may not do that much for her after all.

Clothing wise, Neris doesn't have much of a solid preference, and has been known for hording clothes she likes wearing for long periods of times (read: until they're rags). She has a variety of styles that have grown out of style some time ago, though she hardly sees the fault in wearing them since she and the rest of the Disciples are, after all, immortal and rather isolated.

---
"Nothing is softer or more flexible than water, yet nothing can resist it."
-Lao Tzu
---
Neris is not what one would call a fighter. In fact, she usually prefers taking a position of neutrality, just because she believes there needs to be someone logical and impartial (both of which she usually is) to help ease an argument. What to do with the realm wasn't something she could stay neutral on, which is why she did pick a side (even if she wasn't exactly happy to do so). However, the reasons for her decision on which side to take is also something that had a lot of reasoning behind it, which is why it's probably best to talk about it a tad bit later in the discussion on her general personality traits.

In order to get back on track: Neris is, again, not a fighter. Oh, she's perfectly skilled and content to fight if she needs to, however she sees no point in fighting unless there's dire need for it. Pointless bloodshed hardly appeals to her, and the idea of using unnecessary force it, to her, barbaric. She's probably more of a diplomat than anything, though she lacks the charisma and the charm to actually pull off such a role, and instead she tends to be the blunt truth-teller who, in the same breath, insists everyone involved except herself is a child and they really need to sit down and consider. And she really possesses no charisma or charm; in fact, most of the time she could be compared to an iceberg, mainly because she has a hard time expressing outward emotion to anything that isn't a harp. She isn't intentionally cold, and she'll actually express regret at it should anyone point it out, however she just... logic is what concerns her more, and there's no room for sentiment or emotion in logic.

However, being the Disciple of Water, she understand fluidity more than most. While logic concerns her, she also acknowledges that logic -- especially logic built from what's considered fact -- can be very different from case to case. She tends to be a word of caution in times of change, though the reverse is also true, especially in the current conflict between the Disciples: sometimes change is the only way to make things better. She would not have sided with the Originals unless she knew that the Ashes would do nothing but fail, and even then it would be hard for her, as she sees no reason not to step in and calm the chaos happening in the realm. She sees the inaction of the Originals as a crime in and of itself, especially since they as powerful immortals have the ability and divine blessing to watch over this realm and keep it from destroying itself.

That is not to say she believes the Originals are wrong. Granted, she would be hard pressed to call either group wrong or right, since she will acknowledge that, at this point, their feelings have greatly clouded their judgement. And even if she hadn't, she sees the logic and reasoning in the Originals' argument, even if she herself doesn't agree and would rather push for a different outcome.

She will readily admit she has some peacekeeping tendencies -- or at least, is annoyed enough at the various small arguments the Disciples have had over the ages to actively step in and stop most of them -- and she'll probably readily admit the cause of it: kindness and loyalty. While her kindness may be debatable with the blunt, sarcastic, and otherwise emotionally cold way she presents herself, the loyalty is harder to question. She won't call the Disciples her kin -- she views the family terms as strange, especially with the amount of romantic bonding that has happened in the group, and she's more or less been trying to come up with alternatives for quite some time -- but she treats them as such, even with the current splitting of the groups. No matter what, the last thing Neris wants is for this to come to actual battle, but she very much fears it will, and actually doesn't understand how any of the group will be able to go on after the dust has settled. But, then again, she has been memorizing the various likes and dislikes of most of the group for some time, and it isn't unknown for her to go out of her way to bring the others various treats and the like.



Likes|



Music - she herself plays the harp and flute, and views both as relaxing.
The pursuit of knowledge
Cold
Honesty
White Chocolate (though she, very pointedly, declines having such a sweet tooth)
Heights
Crystals

Dislikes|
Stagnancy - if something can change for the better, it sound
Needless violence
Needless arguments
Needless anything, really
Cruelty
Fallacies
Things not making sense

Fears|
Being alone - she's so used to the other Disciples that she isn't quite sure how she would manage by herself, or if she even could.
Powerlessness - while she doesn't think of herself as powerful, nor does she see power as something to fault, being completely powerless it terrifying to someone who has known they have power but has chosen not to use it.
---
"The thinner the ice, the more anxious is everyone to see whether it will bear."
-Josh Billings
---
As Disciple of Water, Neris has control of water in any form it can take. The higher the temperature of the water, the more energy it takes for her to control, and in simpler terms means water vapor takes the most, whilst ice takes the least. The energy needed to convert forms of water, however, flows the opposite way; it takes more energy for her to make ice into water than it is vice versa. She also expends energy whilst working the water, though the rules on this depend on the form the water's in: water vapor is the hardest and most tiring to handle and work, followed by water, and ice takes relatively little as once it has a form, she has to expend no more energy to keep it in that form except for the energy to keep it cold. Generally, she prefers to use ice, and has the most tricks with it in regards to what she can do.
Most of the time she uses her powers to cool the water vapor in the air around her (she doesn't like the heat, understandably), sculpt ice, and to fix her skin problems (which has some troubling implications; what she can do, she can reverse...). She's never had much of an inclination for showing off, which is frankly why she doesn't know what much, though she knows she'd be inventive enough to think of some things if she needed to.
Since her powers take much of her energy, which makes her less inclined to use them unless she absolutely has to; before the arguments it was of no issue to her, but now that she and her not-exactly family are about to be at blows, she's taken to arming herself with actual weapons in case push comes to shove.

She has not yet done much experimentation with her powers after being exposed to the Ashes, though what she's done makes it obvious the Ashes have indeed worked. She's hesitant to explore further, mostly because she does not wish to know what horrors her powers will allow her to unleash on the other Disciples.


Strengths|
Loyalty: She's loyal to a fault, and it's seriously being tested now. But, as much as it is being tested, she would still count is a strength; if anything, it won't be fighting that will get them through this, but remembering who they are to one another.
Water is one of the necessities to life, so it isn't too hard to find if or when she needs it.
Sense of Duty: She believes that they are still to serve the Goddess, despite her state, and in doing so her belief that she's doing what's right is unshakably strong. She has no regrets for what she's done so far, though she believes that there will be things for her to regret once this is over.
Weaknesses|
Electricity: As much as she could electrocute the user in the right position, she thinks it'd be easier to be electrocuted. After all, the largest concentration of water is likely to be around her.
Fire: Again, while she could logically put out a fire or disrupt the powers of the Fire Disciple, they could easily do the same to her. In the end, she sees this as a weakness, especially since she tires much easier.
Wind: It would probably be fairly easy for the Wind Disciple to move water vapor away from her, which would make it much harder for her to use her abilities.
Spirits: To be honest, the entire idea of the Spirit Disciple's powers has always been a curiosity, and have always frightened her quite a bit.
Attachment: Her attachments to the other Disciples is honestly pretty deliberating; after all, she wishes none of them harm, and would much rather actively protect everyone. While she would and is prepared to defend herself, unless she felt truly in danger that would be all she would be able to do, since she wouldn't be able to bring herself to do any serious harm to any of the other Disciples.
She's not the friendliest in any case, or at least when she talks she isn't, and her usual "charm" would probably get tempers going rather than settle them.
---
"Like fragile ice anger passes away in time."
-Ovid
---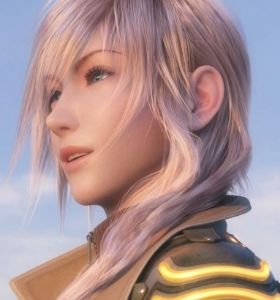 Louie Orihara| She envies him his position of neutrality, and admires the way he has chosen to play the neutral party, but other than that her opinion on him is rather neutral. She could call him a friend, certainly, however her interactions with him have always been brief and business related, and so she probably doesn't know him as well as she should.

Yvette Jade| She thinks Yvette is rash, unpredictable, and a hazard to herself, though she does admire the other woman's dedication to the rest of the Disciples that so mirrors her own. While she doubts they will ever be close, Neris has in the past -- and is still almost certain -- never doubted that Yvette would do what's best for the Disciples.

Henrietta Cypress| Neris would not call Hen a friend, but she is something that she can't really classify. She had picked up on Hen's insecurity issues rather easily, and while she would never admit to it, has spent quite a bit of time trying to soothe those issues, even if she herself wasn't sure if such a thing was wanted, appreciated, or had any lasting effect. Whatever the case, Neris felt that Hen needed protecting, and would go out of her way to do the same even though they're now on different sides. She misses Hen, though it would take a lot of coaxing to admit to it.

Iraa Ventillon| Neris had always thought theirs was a strange friendship, but it worked. Neris tried to be a somewhat stabilizing presence for Iraa whenever she needed it, and the Wind Disciple would much try the opposite (and even if it usually didn't garner much of a response, Neris very much appreciated it). Neris worries after her, wondering how she is, and hoping that she hasn't needed a grounding presence since she'd left.

Carter Gray| *WIP*

Alice Ember| Not much of a relationship here. Neris quickly realized Ace's fears of water and decided that the best thing she could do it probably stay out of the Fire Disciple's way as much as possible.

Seishin Horudā| While she's never been a big fan of the Spirit Disciple or his abilities, his outright rejection of the Ashes was honestly somewhat hurtful. None of this situation seems to be bothering him, and that makes her wary.

Keith Cadwell| Her feelings about Keith are mixed. They used to be good friends, enjoying intellectual pursuits and exchanging knowledge, however since finding the Ashes she's sensed a change in his demeanor. She isn't too sure how to take it, and she feels that her indecision on the manner has caused them to drift apart somewhat.


If you have any ideas on specific relationship bonds, send me a PM or IM or whatever.