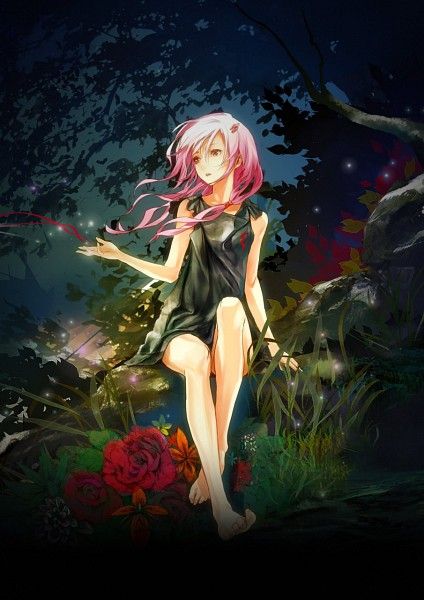 Name:
Avie Lynn
Age:
Physically Sixteen, Mentally Eleven.
Gender:
Female
Height:
5'0"
Weight:
90lbs
Personality:
Avie is a bundle of energy; with a passion for cute animals and making others happy. She can often be seen in various locations lurking around little animals and children. While she can come off as annoying to the other members of NINE, causing a general dislike for her presence at times, Avie tries her hardest to make everyone happy and make the best out of every situation. She doesn't condone violence in the least, as she'd rather disputes be settled by verbal agreement rather than force, but would hurt anyone should they threaten someone she cares about, especially Night.
Avie has a tendency of getting attached to people who show her even the slightest attention, and rarely comprehends the idea of "personal space." However, she is a teenage girl and tends to get moody; snapping at people for the littlest of things, going from 0 to 100 in mere seconds, and crying her heart out for absolutely no reason.
Role:
The Thief
Reason for joining:
After spending 12 months traveling around the Fire Country with the infamous, "Silent Killer" Night, both he and Avie decided to find a permanent residence, and instead, found a family.
Biography:
Growing up, Avie was an only child, therefore, depended and extremely close to her parents. When she was 7 years old, Avie's father went off to fight in the war, fulfilling his duty as a civilian of the Fire Country. He died in battle, leaving Avie's mother to take care of Avie. Avie and her mother worked odd jobs to pay rent on their apartment. As the unemployment rate grew higher as the cease-fire armistice took effect, Avie would use her agility and stealth to her advantage, to keep her and her mother alive and well. When Avie turned the tender age of 13, her mother fell ill and died within 3 months of contracting the sickness. Unable to pay rent, Avie was cast out onto the streets, homeless and orphaned. After roaming the country alone, Avie stumbled upon Night, locked in a heated battle. That day, Avie swore that she would serve him for eternity if he took her in. He did.
Relationships:
Avie adores everyone in NINE, but her relationship with Night cannot be rivaled, nor can it be explained.
Likes:
+Sweets
+Calming Tea
+The members of NINE
+Little Animals
+Warm Beds
Dislikes:
-Water
-Dangerous Situations
-Darkness
Quirks:
While Avie isn't afraid serious issues involving herself like pain and death, she's quite concerned about people she loves dying. She'd rather sacrifice herself than lose someone she cares about. Being alone is a no-no for her. She cant go long without trivial forms of contact like hugs and cuddling, and being in water absolutely terrifies her. Avie goes around barefoot nintey-nine percent of the time. She find shoes uncomfortable, unnecessary and useless. She absolutely detests soiled clothing, and bathes at least twice a day. She always eats with her fingers, and bites her nails out of nervous habit. The dark is one of Avie's greatest fears, as 'bad things happen in the dark' and will stay awake for hours unless she passes out from exaustion, and has some form of night-light. She also can't go very long without human contact, and often sleeps with a partner.
Other: