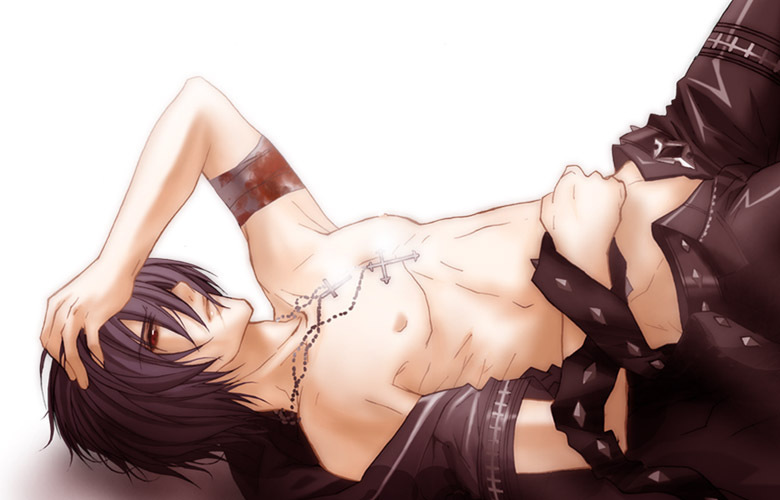 Name:
Lithium "Thi" Calla
Age:
23
Gender:
Male
Height:
6'2"
Weight:
172lbs
Appearance:
Lithium has dark, mesmerizing eyes, a soft, playful smile and long black hair. He's tall and slender, but with definite muscle. He has pale, smooth skin, crisscrossed with battle scars or "souvenirs" as he calls them. His usual outfit around the house is standard black pants, sans shirt, or with a mesh shirt. Outside the home, at restaurants or client meetings, he wears traditional Asian robes and sandals. On missions, he makes sure to wear lightweight, dark clothing with combat boots and he ties his long hair back.
Personality: Lithium is charming and charismatic. He loves company and meeting new people, seeing new places and trying new things. While he hates putting his family in danger, he knows it's necessary to keep everyone healthy and fed. He's caring and compassionate, with a soft spot for pouting and tears. He'd do anything to make sure his family in NINE is happy.
Role:
The Leader
Reason for joining:
Founder.
Biography:
Lithium never really had a tragic past. His parents died when he was 19 and living on his own, and he grew up an only child. He was always persuasive and powerful as a kid, so when the time came to pick a profession, Lithium chose solider. Unfortunately, the earnings of a solider didn't meet his expectations and needs for a lavish lifestyle, so he fled the armed forces, warranting in an issue for his arrest; the penalty for insubordination was death, after all. He became an assassin-for-hire, and traveled around the Fire Country and beyond, to people who sought out his services. It went swimmingly for a while, until he started excepting more tag-along's in his moments of loneliness. With more mouths to feed and assignments dwindling, he knew NINE was in trouble.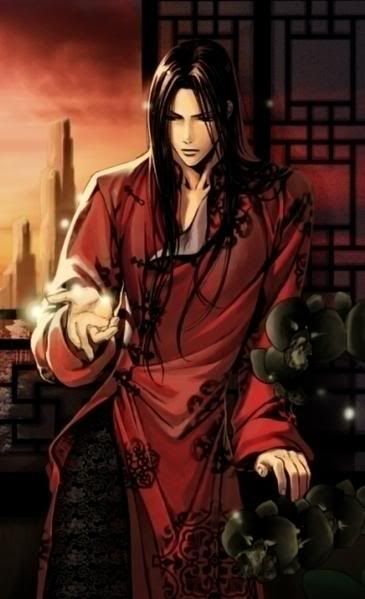 Relationships:
On excellent terms with everyone in NINE; Lithium does not play favorites.
Likes:
-His family in NINE
-Everyone getting alone
-Assignments
-Money
Dislikes:
-General uneasiness in the family
-Quarrels between members
Quirks:
Lithium is very enthusiastic, he's almost never unhappy and adores small animals.
Other:
Weapons; Blades of Chaos (;