| Kieran Torriel Borral |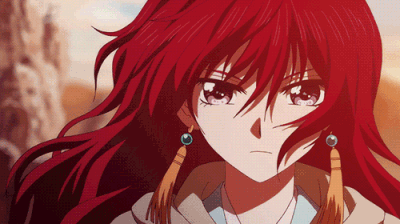 Age:
24
Height:
5' 7"
Weight:
134lbs
Voice Example:
Kieran
Basic Personality:
Despite her young looking face and looking innocent, Kieran is much like her sister, in which she is fiery and her own person, not taking orders from anyone and when she does it's done in her own way. KIeran hates being bossed around and told what to do, but when she does do as told, expect it to be done more so in rebelling, not in obedience as she's always had a
No shit's given
type of personality to most people. She can be caring to those she deems it worthy of being given to, usually not many as to what the sister's have been both through, but once her loyalty is gained, it is almost just as hard to lose unless you double cross her. Just like Aetrius, Kieran has a dark and morbid sense of humor and teasing, and usually uses that as a form of coping with her depression and anxieties that she's gained over the years.
When it comes to combat, she is just like any Saharan, as she becomes brutal and ruthless in the face of a fight, maybe not as brutal as her younger sister, but second to that of an angry Aetrius on the prowl of a target. And just like any good Saharan, her family and friends are the most important thing to her and she will do whatever she can to keep her friends happy and safe, and her weakness is children. As one day, when all is over, she hopes to one day be able to settle down and raise a family, but for now her future remains uncertain as they are in the middle of a war with Tei' Sei and she will do whatever she can to keep her newfound group of friends safe.
Basic Background:
Much like Aetrius past, much is left unknown. Besides of what she tells others about, which is usually too much than what is expected from someone as closed off as she is. (look at Aetrius' backstory for more). From her time of being separated from Aetrius (at the time Korriban) she had been taken from the city they were in and taken care of in secret as she was gravely wounded from the attack that had separated them. After she had been taken care and treated, she was taken out of the city and taken and sold as a slave, going from master to master, to master, until she ended up in first Ourros' hands, and the eventually Mariah's, who was her last master. In her years of servitude, Kieran harvested a form of hatred and disgust with slavers, much like Aetrius did for more or the same reasons.
In her years of being a
slave
, she had done things she had never wished upon anyone, and seeing people die of the same things caused her to live in daily and constant panic if that were to be her same fate. So for years the young Saharan was uncertain of her demise, if it would come soon or later, and every day she waited for her sister to charge through those doors and come to her aid, but it never came.
She
never came to her aid, but she never gave up hope, and would tell others that one day someone will come and get her out from Veilbrand, many laughed at her and told her noone cared about her, or that no one was coming for her, but as the days loomed close to the auction that would soon change her life, Kieran had the last laugh when she saw an all too familiar face come to her aid, even with all the scars and all, she soon recognized the figure. And now, as she is yet again free, Kieran isn't sure of what her fate may become, as she is back with her sister and new friends, as well as dealing with the dark threat that over looms them, Kieran will be willing to lay down her life if she must, but that is if the secret organization of assassins isn't wiped out soon...
But for now, Kieran wanders with her sister and friends, traveling from every corner of the word of Cre' Est, and who knows what trouble they may run into, and just like Aetrius, she has her own secrets, just like everyone else in the group.. (said secrets will be revealed overtime as they move more along in the story)