Lonán Arzura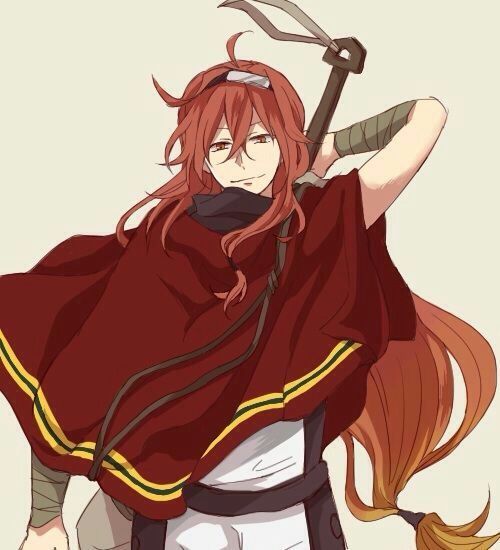 ---
---
Age:
23
Height:
5"10
Weight:
160
Voice Example:
0:06
Basic Personality:
Upon first meeting him, you'd expect a warrior disciplined in only fighting and nothing else. When he's not fighting he's openly conversing with someone over a deck of cards with a grin. He's also a man of honor, adhering to his own personal code of conduct outside of battle and honors his Nation'a patron with a silent prayer and a swipe of his two handed blade or the launch of a crossbow bolt. He's also kind to those less fortunate when he feels the need to be, even open to sharing some of his food with a homeless soul. Of course there must be a downside, and there is with Lonán's habit of gambling in between jobs. As well as a quirk that seems to affect his conversations, being never directly looking at someone in the eye when speaking.
Basic Background:
Lonán Arzura was born to two proud members of a warrior clan of Saharan. His early years were spent with his grandfather, a well respected retired soldier, now at his old age a blacksmith. The Old Wolf, as Lonán fondly recalls him as, carefully monitored and tweaked his training wherever it lay. He even fashioned a crossbow to fit his need of a ranged weapon. Then when Lonán was around 18, the Old Wolf had him forge his own personal melee weapon. He chose to create a sword that he'd be able to use both hands when not using the crossbow, even modifying the latter to fit comfortably in one hand.
However, any hope his joining the military was dashed when a gambling debt owed by his father soured, costing him the reputation needed. Instead, he decided to wander the world, plying his trade of fighting to those who could pay. Heresta, guide this warrior's blade to allow him to achieve personal glory, and the glory of swordsmen the world over!