---
⌠
Trial of Bahamut | Unknown Artist
⌡
⌠
Crystal Tower | Nobuo Uematsu
⌡
⌠
Waltz of Chihiro | Joe Hiashi (Studio Ghibli)
⌡
xxxxxxxxxxxxxxxxxxxxxxxxxxxxx xxxxxxxxxxxxxx xxxxxxxxxxxxxxxx xxxxxxxxxxxxxx xxxxxxxxxxxx xxxxxxx xxxxxxxxxx xxxxxx xxxxxxxxxxxxxxxxxxxxxx
Fᴀᴄᴇ Cʟᴀɪᴍ ◆ Morgan (Fire Emblem) ❘ Pᴏʀᴛʀᴀʏᴇᴅ Bʏ ◇ Lufia
Credits ◆ Template owned by Hellhound, images are not mine.
Dɪᴀʟᴏɢᴜᴇ Cᴏʟᴏʀ ◆ #CD13FF ❘ Tʜᴏᴜɢʜᴛ Cᴏʟᴏʀ ◇#E170FF
◣
◢
---
▓

▓

▓

▓

▓

▓

▓

▓
▓

▓

▓

▓

▓

▓

▓

▓
↪

FULL NAME

↩
⌊ Cellica Ikarii Ameya Lasurin ⌉
⌊ Cell • ic (Like Ick)• a (Uh)| Heavenly, Celestial⌉
⌊ La • zu • rin | Azure Lily ⌉
↪

TITLE

↩
⌊ Princess • Zephia • of Gemini ⌉
↪

GENDER & AGE

↩
⌊ Female, 25 ⌉
↪

RACE & ROLE

↩
⌊ Man-spawn, Zephia of Gemini ⌉
↪

SIDE

↩
⌊ Ophiuchus ⌉
↪

SEXUALITY

↩
⌊ Pansexual ⌉
---
---
---
---
█
X
▌
█
X
▌
█
X
▌
█
X
▌
█
X
▌
█
X
▌
█
X
▌
█
X
▌
█
X
▌
█
X
▌
█
X
▌
█
X
▌
█
X
▌
█
X
▌
█
X
▌
█
X
▌
█
X
▌
█
X
▌
█
X
▌
█
X
▌
█
X
▌
█
X
▌
█
X
▌
█
X
▌
█
X
▌
█
X
▌
█
X
▌
█
X
▌
█
X
▌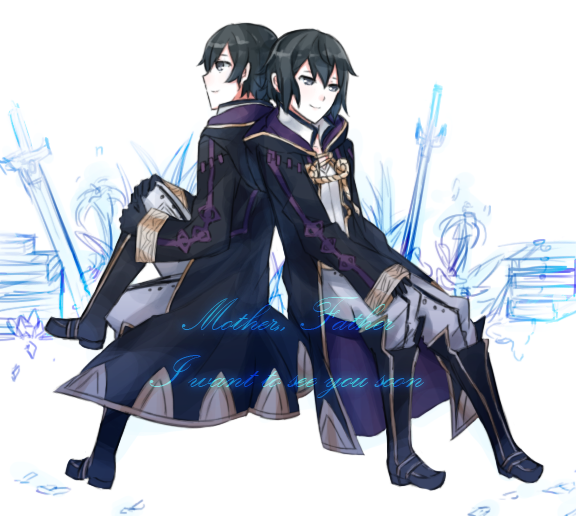 PERSONALITY
✦ Passionate ✧ Graceful ✦ Perceptive ✧ Brazen ✦ Protective

Taking qualities from her mother was something Cellica was almost destined to do, as she often remained attached to Elaine's arm throughout her childhood, afraid of her own shadow almost. It wasn't uncommon to see her greet someone by merely running away from them and burying her face into the chest of her mother. Whom only laughed lightly and rubbed her head. Cellica was almost coddled as a child, kept safe from the majority of the dangers of the world. But, as she grew up, the girl's personality flourished as she spread her wings far and wide. As she got older, her passion grew in in spades, as she went from a little princess, hiding in her castle, to a warrior princess whom will knock your teeth in for endangering her home. With her passion, came her want to protect the innocent, her people, and especially her family. Thus, she often can become the cause of various fights within both the Geminian courts, and possibly rulers.

However, that doesn't at all peg her as an idiot, as, she is perceptive and intelligent compared to her brazen actions. When faced with a puzzle, she steps back, watching it, and then working it out. While she can figure many things out, she is an absolute idiot when it comes to running an economy, and trading. Being taught those qualities in school, she still found herself to be poor at best at it, and often looks to her brother for that. Instead, she was more knowledgeable in diplomacy, and being able to read another's body language and inflection, often through their eyes. And when she sets aside that burning passion of hers, she actually can solve problems between others, as a median between the two. Her linguistic skills, though, aren't just in politics, as she's well versed within the arts, being a good singer, which she does within many of the festivals. Let alone her skill with poetry, which she often writes each day, as a morning exercise for her mind.

However, stepping back one moment, Cellica is protective of her brother, and often bears the consequences of that bold protectiveness upon her body and mind. As, her left arm bears a massive scar, and damage, as she had gotten between her brother and a wolf. It did plenty of damage as it nearly tore her left arm off without much of a struggle. If it weren't for her brother's quick thinking to zap the wolf, Cellica would have likely lost her arm that day. While, yes, her arm recovered, the damage remains both on her body, and mind, as use of her left arm is severely limited, let alone the fear she has of the maw of wolves. Due to that incident, Cellica would never step foot even remotely close to the Wolf enclosures.
---
---
May the Wind be strong beneath your wings. And may good tailwinds bless your flight.
---
---
▌
X
█
▌
X
█
▌
X
█
▌
X
█
▌
X
█
▌
X
█
▌
X
█
▌
X
█
▌
X
█
▌
X
█
▌
X
█
▌
X
█
▌
X
█
▌
X
█
▌
X
█
▌
X
█
▌
X
█
▌
X
█
▌
X
█
▌
X
█
▌
X
█
▌
X
█
▌
X
█
▌
X
█
▌
X
█
▌
X
█
▌
X
█
▌
X
█
▌
X
█
LIKES
✦Cats - That wolf incident killed her liking of dogs.
✧The Blue sky -

"We all share one thing, the sky. Let that bring us together, so we may dance within her winds."


✦Poetry and Song - Often, when she visits an new location, Cellica will learn their songs.
✧The Winds - When it's windy, Cellica controls them to be under her wings, as she dances across the sky, relaxing herself.
✦Family - Her most treasured gift, having her family always with her, Cedric beside her, her mother, within the winds, and her aunt, the rains and storms that clear the air.
DISLIKES
✦Dogs/Wolves - A wolf almost ripped her arm off... Not again.
✧Cedric - Cellica doesn't hate Cedric, but the two butt heads a lot, it's more his stubbornness.
✦War/Bloodshed - Much like the people of Gemini, Cellica detests war, and the horrid destruction it brings. As it tears families apart, villages, communities, all washed within a sea of blood. Cellica will do anything she can to expunge the endless wars.
✧Fire (To a degree) - "Fire, it's warmth brings life, yet, it's components bring ruin, as many creatures flee from the Ifrits."
✦Pepper - It hinders her voice, as she prefers a clear voice, it's not something she likes to taste.
TALENTS
✦Singing - Often referred to Gemini's Troubadour, Cellica is well versed in her songs.
✧Poetry - This goes hand-in-hand with singing, she has quite the vocabulary.
✦Swordplay - Especially with the Esper Wings, Cellica is well endowed with the ways of a sword, thanks to her mother's teachings.
✧Fisticuffs - With her tutor, Alys, Cellica learned a method of attacking larger opponents, using their own strength against them, often staring death in the face, and keeping a simple smirk
✦Synchronize - When Cellica is near Cedric, often when they're in the same room, she can kind-of sense his actions, and sync with him quite well, without even needing to talk.
FLAWS
✦Left Arm - Being that she has limited use in her left arm, she cannot do many things with it, such as: Lift it above her shoulder, Grip with less than three fingers, and most hand-eye-coordination tasks.
✧Nice Job breaking it, Hero. - Cellica has a bad knack for charging in head-first, often times, when she thinks she's going to make a situation better, she, in fact, makes it far worse for herself and possibly everyone else.
✦Brutal Honesty - Cellica seldom hides the truth from most people, and is quite honest with everyone, and isn't scared to throw a few insults where needed.
✧Heart too big - Despite her rather rough-and-tumble approaches to most ideas, Cellica is often the type to forgive quickly, even if the person in question did many, many atrocities.
✦A bit jumpy - Cellica jumps to conclusions really, really fast, which often leads to her: "Nice Job Breaking it, Hero." Flaw, as, while she's smart, she's also hot-headded and might not look at the information before making her conclusion.
---
---
"You know... We have more in common than you realize. The same Earth... The same air.... The same Sky. Maybe, if we look to what's the same, rather than what is different... Well... Who knows?"
---
---
█
X
▌
█
X
▌
█
X
▌
█
X
▌
█
X
▌
█
X
▌
█
X
▌
█
X
▌
█
X
▌
█
X
▌
█
X
▌
█
X
▌
█
X
▌
█
X
▌
█
X
▌
█
X
▌
█
X
▌
█
X
▌
█
X
▌
█
X
▌
█
X
▌
█
X
▌
█
X
▌
█
X
▌
█
X
▌
█
X
▌
█
X
▌
█
X
▌
█
X
▌
POWER
✦ GALEFORCE ✦

Cellica's greatest feature, her winds. While it's gone by a different names over the many years, ranging from: "Skyfall" to "Wintry Winds" Cellica nicknamed it "Galeforce" as she often uses the air around her to do many things, ranging from simple wind conjurations and manipulations, to mild compression of the air, and keep her breath strong. Cellica's winds are adaptable, allowing for her to almost be a jack-of-all-trades, but the master of none. However, she has much to learn, in hopes that some day she can become a great Zephia like her mother, Elaine.

Thanks to her adaptability, her winds adapt with her, with her greatest feats being her immaculate control of the winds allowing them to sweep across the landscapes gracefully, fill one's sails across the ocean, or, be the wind beneath her own wings, gifting the feeling of flight, much like a bird, dancing across the sky. However, she can swirl her winds, creating a scary phenomena, a Tornado. While Cellica's tornadoes are weak, she shows quite the potential with them, but, can only at most make an EF-1 tornado. Moving the air into one takes time, as she must swirl the air to gather enough powerful gusts to form the tornado, but she can do it, however, she must be the center of it, and if she passes out, the tornado disperses immediately. Galeforce is strong, but much like the winds, unstoppable, if Cellica sends a wind through, she cannot stop it, no matter what she does, and can only control a wind within 100 feet of her. Adding in, the compression she makes often lose their pressure over time, or could explode.

Weaknesses:
Despite the great power of Galeforce, it comes with many drawbacks. Starting us off, Cellica can only use her power for at most an hour (Fifteen minutes if used heavily), before painful spasms come across her body, which can render her ineffective due to the contractions of those muscles. But there's more, she cannot move her winds through a solid object, in other words, walls deflect her winds greatly, and if the air were unable to move well, she cannot create a strong wind. Let alone the altitude problem, if she is in a low atmosphere area, the winds are not strong, and cannot come to her beckon call. Topping it off, should the air be freezing, or extremely hot (90°F and above there about), it makes it hard for her to get a feel of the molecules to get them moving in the pathways she wants. Add that, with her rash actions, and this is her biggest strength, and greatest weakness.
---
---
---
---
▌
X
█
▌
X
█
▌
X
█
▌
X
█
▌
X
█
▌
X
█
▌
X
█
▌
X
█
▌
X
█
▌
X
█
▌
X
█
▌
X
█
▌
X
█
▌
X
█
▌
X
█
▌
X
█
▌
X
█
▌
X
█
▌
X
█
▌
X
█
▌
X
█
▌
X
█
▌
X
█
H I S T O R Y
Born on the Eighteenth day of the Fifth month, Cellica and Cedric were born to the Lazurin house to Elaine and Felix of Gemini's royal house. With that in mind, their mother knew they were the next in line, as her sister, Vespera, did not bare twins. The two began to become schooled in how about to run the country, along with readying them for their rulership. Much to Elaine's dismay, they were to consume the fruit of the World Tree, which slowed one's aging. A tradition of Gemini's, a dark one at that. As it could do one of two things, lengthen their lifespan past the normal human boundaries, or, painfully kill them, and force them to age faster to where they whither away in a few days. As the two ate the fruit, they could feel their mother's anxiety behind them. But, as they convulsed in pain. As it altered their genes, the wings of Espers sprouted from their back, and soon, they rose, shakily. From that day forth, the twins became rulers of Gemini, as they touched the Gemstone together, taking the powers of the twin Espers.

With their newfound power, they began to truly learn from Elaine and Vespera, the twin rulers that preceded them. Though, One Summer's Day, the Twins had a harrowing trial... As Cedric was cornered by a pack of Dire Wolves, he had battled them back well, but was exhausted, as one lunged, he saw his sister, Cellica, come to aid him. The Wolf got her arm, shattering the bones of her forearm, the wolves were driven back, but at the price of Cellica's forearm. The recovery was slow, as Cellica's bones shattered in three places, but, eventually her forearm recovered, however has suffered long-term damage from that incident. Now with her left hand and forearm severely damaged, Cellica lives on with Cedric. However, five years ago, they were confronted by war, as the two kingdoms, Ophiuchus and Chamaleon had begun to do battle, over many years of tension, the two began open battle, dragging all the kingdoms in with their war. The first test for the twins as Rulers, as they were destined to decide the possible fate of their country on but a simple war between two kingdoms.

However, their first trial got harder, as Elaine and Vespera both passed, now, without their Parent and Aunt to guide them, as the war raged, they supported only their allies mostly from the backlines, though, engaged within the front alongside their allies, before wreaking Havoc in the enemy backlines. They sided with Ophiuchus in the end, feeling the need to help their ally since their grandmother's time. Thus, the Twins sent in their declaration of war against Chamaleon, and joined the war against those whom threatened the lands.
---