---
⌠
song name | artist
⌡
⌠
song name | artist
⌡
⌠
song name | artist
⌡
xxxxxxxxxxxxxxxxxxxxxxxxxxxxx xxxxxxxxxxxxxx xxxxxxxxxxxxxxxx xxxxxxxxxxxxxx xxxxxxxxxxxx xxxxxxx xxxxxxxxxx xxxxxx xxxxxxxxxxxxxxxxxxxxxx
Fᴀᴄᴇ Cʟᴀɪᴍ ◆ Blake Belladonna - RWBY ❘ Pᴏʀᴛʀᴀʏᴇᴅ Bʏ ◇ Pantheran
Pᴏᴛᴇɴᴛɪᴀʟ Iɴᴛᴇʀᴇsᴛ ◆ N/A
Dɪᴀʟᴏɢᴜᴇ Cᴏʟᴏʀ ◆ #532143 ❘ Tʜᴏᴜɢʜᴛ Cᴏʟᴏʀ ◇#404040
◣
◢
---
▓

▓

▓

▓

▓

▓

▓

▓
▓

▓

▓

▓

▓

▓

▓

▓
↪

FULL NAME

↩
⌊ Shio Akai ⌉
⌊ how • to • pro • nounce| Red Tide⌉
⌊ Shizukana Kaen ❘ Quiet Flame ⌉
↪

TITLE

↩
⌊ Jonin of Leos • Head of the Clan ⌉
↪

GENDER & AGE

↩
⌊ Female & 28 ⌉
↪

RACE & ROLE

↩
⌊ Leo & Ruler of Leos ⌉
↪

SIDE

↩
⌊ lmao ⌉
↪

SEXUALITY

↩
⌊ Straight ⌉
---
---
---
---
█
X
▌
█
X
▌
█
X
▌
█
X
▌
█
X
▌
█
X
▌
█
X
▌
█
X
▌
█
X
▌
█
X
▌
█
X
▌
█
X
▌
█
X
▌
█
X
▌
█
X
▌
█
X
▌
█
X
▌
█
X
▌
█
X
▌
█
X
▌
█
X
▌
█
X
▌
█
X
▌
█
X
▌
█
X
▌
█
X
▌
█
X
▌
█
X
▌
█
X
▌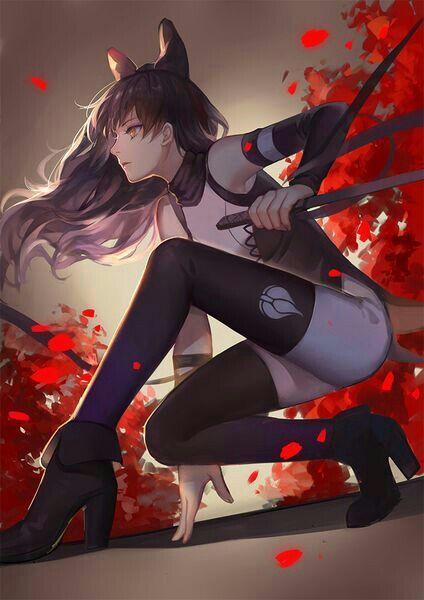 PERSONALITY
✦ Silent ✧ Insecure ✦ Loyal ✧ Strategist ✦ Observer

Growing up in a ninja village meant that she has been exposed to various fighting styles, however of all the combat skills possessed by ninja, she has only mastered tai jutsu, shurikenjutsu and has a passing knowledge of kenjutsu too. She can defend herself, and she carries throwing weapons and two sais with her whenever she leaves her village. Even with her training as Ninja warrior, she has preferred to stay away of combat and focus on skills like shinobi-iri and inton-jutsu instead. Like most ninjas she has been taught to think before attacking: plan route inside an enemy camp, find ways to conceal herself or use distractions.

She's calm, quiet and collective. She prefers to listen others first and observe their behaviour. She is secretive and doesn't easily reveal information about herself or her villages. In big groups Akai has hard time to settle in, she very much prefers private conversations or small group of close friends. However if you get alone with her, she's much more talkative and will try to get known to you. It doesn't necessarily need to be long, deep conversations, more often than not she prefers some action like horseback riding or hunting together. Even so gaining her trust is slow and tedious process, but once it exists she will be very loyal friend.

However she's also uncertain of her way of ruling, and of herself as well. She often worries that others don't accept her or the changes she has made, but not wanting to let them down, does her best. She might come off as cold persona with her secretive and untrusting traits. As a ninja she hides her true identity as well as possible, so well that only few chosen ones know her true name, where most know her by her ninja name "Shizukana Kaen" or as Jonin of Leos.

On her free time she likes spending time alone in nature, her pet fox, named Daichi, often running next to her. She loves to observe the nature as it seems to teach her new things each day: how to see what tree is thick enough to climb, which bush has the best cover. She still has some of her child's mind left, as she sometimes waits until the Chunins come to look for her, only to attempt to ambush them.
---
---
---
---
▌
X
█
▌
X
█
▌
X
█
▌
X
█
▌
X
█
▌
X
█
▌
X
█
▌
X
█
▌
X
█
▌
X
█
▌
X
█
▌
X
█
▌
X
█
▌
X
█
▌
X
█
▌
X
█
▌
X
█
▌
X
█
▌
X
█
▌
X
█
▌
X
█
▌
X
█
▌
X
█
▌
X
█
▌
X
█
▌
X
█
▌
X
█
▌
X
█
▌
X
█
LIKES
✦Spicy food - with cold climate of Leos she finds spicy food to warm her body
✧Animals - especially foxes, and she also adores star lions in Libra Kingdom
✦Meditating - as part of her ninja training, she has been training her mind and finds meditating to help her when ever she faces hard decisions
✧Sun - living in cold climate, she loves when Sun first comes out in the spring and starts warming up the weather and she can sometimes just lay in Sun for hours until someone comes to tell her come off before she gets sunstroke
✦Peace - Akai is not fan of fighting or war. She is hesitant to lead her people into war, but tries to fulfill her duty with the help of Chunins who guide the army while she tries to think strategy.
DISLIKES
✦Bright night - full moon as makes hiding trickier
✧Loud people - she prefers quiet and calm atmosphere
✦Animal cruelty - in her opinion no animal should suffer or have unnecessary death
✧Betrayal - she's loyal to her friends and expects same from others
✦Heights - she doesn't fear heights, but they make her uncomfortable. She very much prefers travelling with horseback instead of airships
TALENTS
✦Shinobi-iri - aka stealth
✧Tracking - roll right into it.
✦Tai jutsu - aka unarmed combat
✧Inton-jutsu - aka escaping and concealment
✦Horseback riding - She has been trained since young age and loving horses as much as other animals she enjoys riding
FLAWS
✦Terrible cook - her cooking skills are limited to making tea and sandwhiches
✧Water/rain - comes with her power, also she doesn't like her ears to get wet
✦Strength - she's not physically very strong
✧Doesn't speak up - Especially in large groups Akai has hard time to say her opinion and agrees with others more easily
✦Untrustful, - not with just people, she's untrustful about everything around her
---
---
---
---
█
X
▌
█
X
▌
█
X
▌
█
X
▌
█
X
▌
█
X
▌
█
X
▌
█
X
▌
█
X
▌
█
X
▌
█
X
▌
█
X
▌
█
X
▌
█
X
▌
█
X
▌
█
X
▌
█
X
▌
█
X
▌
█
X
▌
█
X
▌
█
X
▌
█
X
▌
█
X
▌
█
X
▌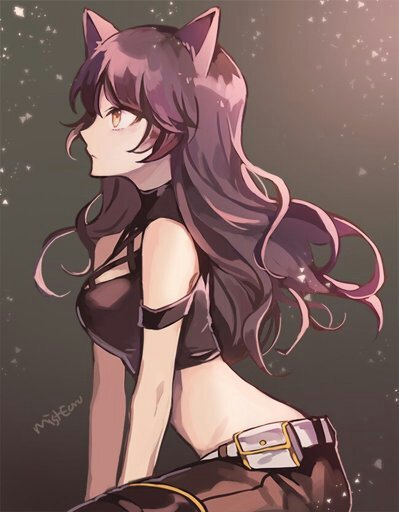 POWER
✦ PYROKINESIS ✦

She can create, shape or manipulate already existing fire. Currently she can only create the fire if there's some burning material around her. However with several years of practice it's possible for one to create flames even by using the particles in the air. Akai can also control natural flames and is able to put down a small fire.

Fire resistance: Having the control of fire also grants her the ability to be resistant to fire and warmth. She can walk through flames without them burning herself. However is she would be in fire too long, she'd burn just like anyone else,

Weaknesses:
Natural enemy of her skill is water so even magical flames are rather easy to put down. Her flames die without oxygen like any other natural flames. It's also hard for her to use her skills for long period of time as she's still learning more and more if it constantly. If she uses her skill, she's risking to burn her skin.
---
---
---
---
▌
X
█
▌
X
█
▌
X
█
▌
X
█
▌
X
█
▌
X
█
▌
X
█
▌
X
█
▌
X
█
▌
X
█
▌
X
█
▌
X
█
▌
X
█
▌
X
█
▌
X
█
▌
X
█
▌
X
█
▌
X
█
▌
X
█
▌
X
█
▌
X
█
▌
X
█
▌
X
█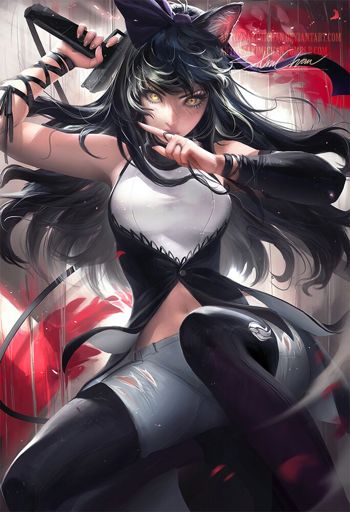 H I S T O R Y
The daughter of previous Jonin, and only child, she was taught some of the Jonins secrets in very young age despite it not being her main interest. Her mother left the village when she was 4 years old, and she has never heard of them after. She was married to Aquarian at age of 17, however he was killed during Dante taking the throne five years ago, which left deep scars on her.

She has only been Jonin for three years, after death of her father. He was poisoned but the culprit was never found. She promised to herself that one day she will find them and end their life. However she never believed she would be the next Jonin. When the new Jonin was selected the village elder brought the oldest cat named Zaria to everyone's view. Everyone gathered outside around a large fire and the cat was released. Leos believed the one cat would choose would become the next Jonin. The men and women who wanted the task the most sat closest to fire and Zaria. Everyone else around them further around including her. The cat circled around, sniffing the people but didn't settle down. It kept circling making others starting to worry until eventually it found a place to sit. On her lap. Everyone were shocked, gasping, thinking it must have been a mistake. But it was clear that Zaria had made the choice. However she believed the fox treats in her pocket was what drove the cat to her.

After the selection she was supposed to travel to the Gem. It was a trip that made her nervous despite the Gem being in safe area. Followed by three strong Chunin, she travelled to the Gem to gain her magical powers. The Gem glowing gold granted the power to her, same of her father: fire control. It was then, after gaining her powers that even the most doubtful Leos accepted she had to be next leader. And she was to be known as Quiet Flame.

Her young mind wants to change some of the centuries old customs but she is hesitant and uncertain having to proof herself for everyone. While the elderly doesn't agree with all her plans, she does bring fresh wind into villages.
---