---
---
❊|Name|❊
Adelaide Sucrauss
❊|Nickname(s)❊|
Ada, Adele, Adela, Addie, Adelia, Adelei, Lai, Del, Dela||There are varying forms of her name however the young woman often goes by Adele, Lai or Addie by those close to her.

❊|Age|❊
Soon to enter her twenties, Adele looks forwards to being one step closer to reaching the legal drinking age.

❊|Birth Date|❊
The young woman was born on the sixth of June at exactly six in the morning.

❊|Gender|❊
Female

❊|Sexual Orientation|❊
Bisexual

❊|Titan/ess|❊
Cronos

❊|Side|❊
Undecided

❊|Power|❊
She most certainly can control the Earth to do her bidding although that was when she had lived as Cronos. Now that she is human Adelaide can only control certain elements in relation to the Earth. These elements are rock, crystal, sand, and metal. She is unable of create them; Dela is capable of breaking down rock to create sand and sometimes crystal. The two elements she is best at manipulating are metal and rock as they are the most abundant.
---
---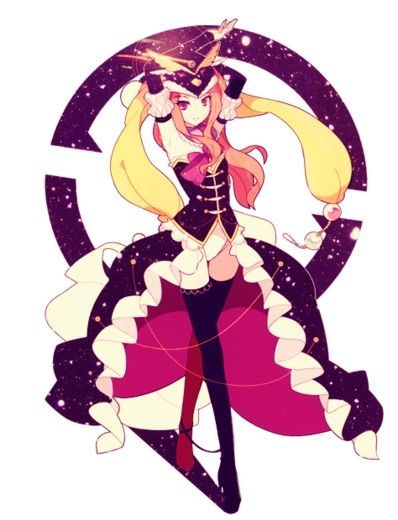 ❊|Appearance|❊
A beautiful young woman, Adele bears the figure of a gymnast with its lithe yet surprisingly strong body. While not short, Dela isn't exactly tall rather she stands at a decent height of 5'8. From the crown of her head to just passed her waist are strands of honey brown that is relatively straight until the end where it curls slightly. There is shorter layer that stops just above her elbows that tend to curl slightly. She rarely ever pulls it up but she does tuck loose strands behind her ears to show off her oddly colored eyes. They are the feature that many are intrigued by as these orbs changes from a beautiful slate gray to a pinkish hue. What's even stranger is that the whites of her eyes will even take on that same pink hue albeit lighter. The young woman herself wonders about her eyes as she is well aware that them turning pink is a bit unnatural. Addie does know that her original eye color is a slate grey and wasn't until her visions occured that they'd take on that pink hue. Lei's body is flawless, save for a few scratches and scars from childhood incidents. For whatever reason Adelei has an incredibly strange fashion sense, well to those outside her troupe. On the off occasion you will find her wearing normal clothes, they generally consist of tights and a loose, or tight, fitting shirt.
||
Weaponry
||
In regards to her weaponry, Adelaide is no expert in any given area, at least not the more conventional weapons. What would normally be considered just a normal piece of attire, Adelaide uses with surpring efficeincy. The large purple and pink scarf around her neck is big only because of what is hidden within its folds. When pulled off her slender neck, the ends of the scarf have large crystal beads. By manipulating the crystal and simply moving the scarf around, Adela is capable of causing some serious damage. These beads are generally kept as beads but she has been known to change their shape to better suit the moment.
---
---
❊|Personality|❊
Patient||Boisterous||Foul Mouth||Free Spirit||Confident||Seductive
Unbeknownst to many, Adele is incredibly patient. She isn't patient in the sense that is kind or charitable rather she is patient in that she can wait for as long as she needs in to order to get what she wants. Adelei will wait for the right moment to act out her plans and can become very upset when someone ruins those plans. On a very different, but obvious note, the young woman is quite boisterous. It isn't a fact that she tries hide either. She will easily say what's on her mind, regardless of whether it was appropriate to the situation or not. One can say she comes off as a bit dense that way however don't be fooled by it. As foul mouthed as they come, Adela has a hard time holding back her words. Her vocabulary is unreasonably colorful to the point even the most vibrant of sailors would be speechless.
Despite the meaning of her name, noble kind, Adelaide is far from it. She can display those traits but they are expressed only every blue moon. The young woman is what many would consider a free spirit. There is very little that can or will tie her down for long. Dela isn't influenced easily nor does she succumb to persuasion from outside sources. She especially can't stand those who are. She considers it a disgrace but she has no intention of helping someone overcome that flaw. Confident like no other, Adela has been compared to a cat on more than one occasion. Graceful and seductive, Dela isn't afraid to use her beauty to get her way. This willingness to use her beauty ties into the notion that Adela is a bit egocentric. It isn't all that uncommon to see her looking at herself in the mirror while saying "Yes, yes you are." Adele can be surprisingly open about her feelings. The young woman also has the tendency to call everyone dear, sweetie and lovely amongst other words of endearment.
---
---
Likes ||
Dancing||There is no doubt about the idea of dance being Adelaide's support.
Love||The idea of loving someone more than you love yourself is an interesting concept for Adel.
Penguins||Although she may dislike the cold, Adele finds these little critters to be adorable.
Dislikes||
Being Alone||She thrives off the company of others so it's to no surprise that she dislikes being by herself.
Dirt||Considering the fact that she can manipulate the earth, Adelaide abhors the idea of being dirty. She just can't stand it.
Water||Ada doesn't do well with water. She never has but she does admire its ability to cause destruction and bring life.
Fears ||
Dying Alone||Being Ignored||Being Forgotten or Let Go||Drowning
Strengths ||
Acrobatic||Having grown up in the circus, Adele is quite the acrobat. She is capable of performing even the most complex of aerial maneuvers, as well as ground movements such as summersaults.
Escape Artist||Dela has been know to escape confinement on more than one occasion. Whether it be when she is tied up with chains or locked in a room, she almost always finds a way to get out. She is also pretty good at lock picking and is quiet on her feet.
Dancer||There is no hiding the fact that Ada is a mesmerizing dancer. She has superb control of her body, capable of moving in a way that many have trouble copying. Ada is incredibly flexible as well as graceful whenever she moves. In order to control her body the way she does, Ada has gone through rigorous training exercises and is surprisingly strong despite her looks.
Weaknesses ||
Can't Swim||The young woman hates the water so convincing her to learn how to swim is pretty close to being impossible.
Loud Mouth||The young woman has and always will speak her mind however it can and will lead to her down fall.
Selfish||If it doesn't involve her directly chances are Adela won't give two shits about it. Unless of course you're someone she likes.
---
---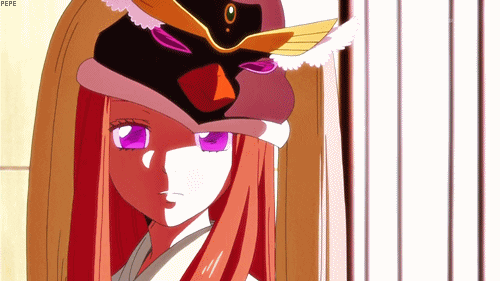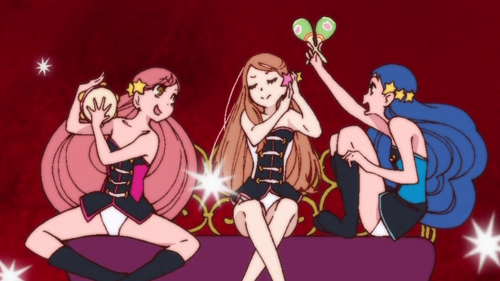 ❊|History|❊
Adelaide has lived a relatively good life. She was not abandoned or abused as a child rather she was loved by many. The young woman was born in Germany into a world of fantastical wonder, the Cirque du Elaize. This circus was led by the renowned Alphonse Albrecht who had once been a leading performer before taking up the mantle of ringmaster. Adelaide was the daughter of Odette and Simon Sucrauss who were the current leading performers until they retired to less dangerous roles in the Cirque. Everyone within the Cirque played a part in raising Adelaide and she was taught many things throughout her childhood. However she had a talent for only one thing and one thing only, aerial acrobatics. She loved learning how to perform and it was when they visited a zoo that she fell in love with the waddling creature known as the penguin. Just about everything she wore was penguin related and she has yet to grow out of this "obsession."

It wasn't until she was about fourteen that she began to have visions. At first she kept them to herself but as time went by she became convinced that she was not normal. This notion was what led her being rather over confident and selfish however she knew for sure that she was different when she figured out how to move the earth. It was shortly after her fifteenth birthday that she lost complete control of her abilities. Thankfully there was a young man who was able to calm her down but not without being fatally injured in the process. Ever since that day Adelaide has been trying to remember the boy who had saved her and has convinced herse;f that he is the one for her. Finally at the age of seventeen, Adelaide showed her parents what she was capable of. At first they were shocked and wondered as to how their daughter could do what she did but eventually they accepted it. Adele has told her parents on numerous occasions the visions she had and they believe her. They're aware that one day her "family" will come to find her and when that day comes Adele may just go with them.
---
---
|Face Claim|
Seizon Senryaku
|HEXCode|
#FF8080