---
---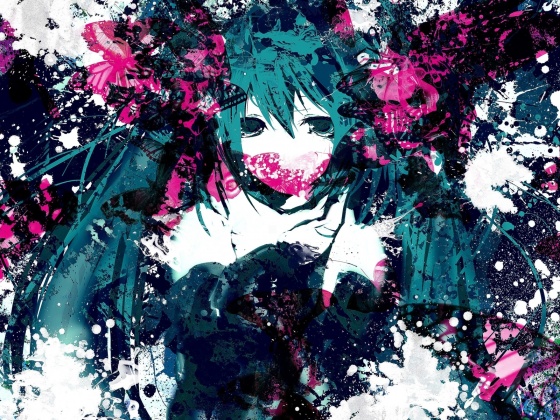 ---
---
❊|Name|❊
Ivanna "Ivy" Elliot
❊|Nickname(s)❊|
Ivy, Anna, Vann | These nicknames are used more often than not. She responds to them as she does to her real name. Deep down she prefers just being called Ivanna, though she's never cared enough to point it out.
❊|Age|❊
Eighteen
❊|Birth Date|❊
December 31st
❊|Gender|❊
Female
❊|Sexual Orientation|❊
Bisexual
❊|Titan/ess|❊
Tethys
❊|Side|❊
Undecided, though slowly leaning toward titans.
---
❊|Power|❊


Being the reincarnation of Tethys, Ivanna has been blessed with weather manipulation. Her powers are primarily based on her emotions, and because of this she's wary of them. She avoids big storms and steers clear of natural disasters. At least, as much as she can. Sometimes they're unavoidable, and as is the damage they cause to her body. The bigger the storm she creates the more of a physical toll it takes on her.

Storm Control || 'Storms' range from petty rainstorms to horrifying natural disasters. The intensity of the storm usually depends on how she's feeling and how strong that feeling is. She can control storms to meet her standards but it'll be much harder if her emotions are disagreeing with her actions. To cause a natural disaster is to unleash a beast, so naturally, doing so is enough to drain her energy to the point of fainting. Though the toll on her body usually sets in after the worst of the storm is over.

Temperature Manipulation || Weather does indeed include temperature, and so, it is one of the things she can control. Temperature control comes the easiest tp Anna, and it ranges from freezing to melting. The more extreme the temperature, the more concentration is required. Emotion-wise, temperature isn't affecting that much, despite very small changes in the temperature around her.

Enhanced || Creating storms is hard work, but being vulnerable to your own storm is even worse. But Vann doesn't have to worry about that, for her powers enhance the senses usually dull when in bad weather. For example, her sight is better than most, so she has a better time seeing in the midst of a storm. She's also more durable when it comes to temperature changes, and has an abnormally high resistance to colds and such.

---
---

Hair Color ||
An artificial blue, Ivy's hair color almost always succeeds in attracting attention. Her hair is her most obvious element in physical appearance.

Eye Color ||
Alike her hair, her eyes are a beautiful shade of blue.

Height ||
5'7

Build ||
Anna was born into this world with a slender build, lacking muscle but not so much that it was a problem.

Scars/Markings ||
On her right forearm is a

tattoo

of a blue rose inside of a music note.

Weaponry ||
She always carries a small

umbrella

around... it could be turned into a weapon if necessary.


---
---
❊|Personality|❊
Comforting, Distant, Adrenaline Addict, Vengeful, Tenacious
Dip your toes in with Ivanna, and you'll get what everyone else does. You'll get small smiles, a few words, and a calm aroma. Nothing more and nothing less. What you won't get is Ivy. You won't understand how the actual Anna works, and you'll never know until you dig deeper. No, she will not hold your hand nor will she push it away. It all depends on you. If you knock, she will open the door. That's how she works. She embraces curiosity. She appreciates those who are daring; those who aren't forsaken by their limits. Those who are not, she does not despise, but she does not appreciate. Ivanna would look to help them break out of their shell, to embrace their weaknesses. Surprising to some, she makes a great mentor. She understands people's emotions and knows how to comfort them. But even though she understands others, she feels as if others don't understand her. Her small smiles, her lack of words, and her uneventful aroma are not who she is. She is so much more than that, she loves the complete opposite of what people make her out to be. A strange sense of distance is what she feels between her and those around her, as no one has knocked on her door. She longs to fill this distance, but has never known how. She knows others so well, yet she doesn't quite know how to fix herself. It's as intriguing as it is frustrating.

A calm environment is a boring one. And if there's anything Ivanna hates, it's boredom. Boredom, in all of its forms, is agonizing. What is not agonizing, however, is a wonderful rush of adrenaline. Yes, Vann loves adrenaline. So much that she's become addicted to it. She cannot stand to go a day without her heart dancing in her chest. To do so would be... agonizing to say the least. Not to mention, without that wonderful fluid coursing throughout her veins, she's actually a bit less sharper. Not to say that she isn't sharp, of course. But when under pressure, when that wonderful feeling is fueling her, she goes from smart to ingenious. Ivy likes to claim that's why she loves adrenaline so much (though you'll rarely see her admitting to that at all,) though deep down she knows it's just to avoid the intense struggle that is being bored.

Her lust for adrenaline is not the only thing that hides behind her shell of tranquil. No, Anna is actually quite vengeful. While it isn't easy to anger her, it isn't hard, either. When you do anger her, it's hard to notice. By the time you do realize she's pissed off at you, she's probably already gotten you back. And know that she'll always get you back. It'll hit you, and it'll hit you hard. When Ivanna plots against people, she does so quietly. Coldly. She'll analyze you, pick out your weaknesses, fears, emotional attachments. Vann will pick the best "punishment" for you and execute when she feels it is right. She prefers hurting someone emotionally, not physically. As one can probably tell, she holds grudges and those grudges are not easily forgotten. Once you wrong her, there is no hope of redemption. Though she doesn't trust people in general, so that's not so much of a stretch from being a stranger. Only main difference is that you won't have a chance to earn her trust. Period.

Anna is a very open minded person. She likes to see things from all sides in order to create a complete picture. Though she is open minded, she certainly isn't easily swayed. Once Ivy's mind is set on something, you may dream on if you think you're going to change her opinion. She is quite a tenacious lass. And not only in the context of being stubborn. She's always been a tough girl. She is not unstable, she is not easily broken, and is certainly not sensitive. No, you can dig at her all you want, but be prepared to come out with nothing but skin. To say that she has 'thick skin' is an understatement. If you want to upset Ivanna, you'd better look for a different approach.

Some say that Vann doesn't have a sense of humor. Though it may seem so, this is not true. No, in fact, she loves a good joke. The only problem is she doesn't know any good jokes. So she always sits back and lets other people bring the funny. Though some don't bother to around her, for they feel she doesn't find them funny. However, that's completely untrue. It's just that when subjected to any kind of joke she doesn't laugh. No, she merely smiles.
---
Likes ||
Blue | Something about the color is oddly comforting.
Natural Disasters | The chaos wrought by them is simply astounding. Nothing brings the adrenaline, the pressure, like natural disasters.
Constellations and Star Gazing | Ivanna has always thought it incredible how the human mind took one gaze at the stars, and sorted out pictures, stories, all out of small specks in the sky.
Adrenaline | It's safe to say that Ivy is secretly addicted to all forms of adrenaline.
Knowledge | Besides adrenaline rushes, knowledge is the only that drags Vann out of the sorry pit that is boredom.
Books | Adventures wrapped in colorful covers and painted by words printed on sheets of paper. Short or long, if written well, offer a package of excitement to be consumed with vigor.
Silence | The sweet lack of sound that is silence has always been appealing to Ivanna. There's an eerie, abyssal feeling to it that she's always loved.
Painting | A wonderful activity that helps capture all types of artistic genius.
Snow | Like silence, something about snow is oddly comforting to her. It beckons an air of tranquility.
Roller Coasters | They're exhilarating! They really get the adrenaline pumping.
Pressure | Once again, another way to get the adrenaline pumping.

Dislikes ||
Being Bored | Above all else, Ivy hates being bored. It's unbearable. Painful, even.
Poorly Written Books | They're a disgrace to the amazing ideas that good books have cooked up. Like a stain on a beautiful shirt.
Small Spaces | She's claustrophobic, so it only makes sense that she doesn't like small spaces.
Being Wrong | Not only is being wrong humiliating, but unsatisfactory. Being wrong is something Ivanna will never allow.
Sleeping | What a waste of time. Why sleep when you could be doing so many other things? Like star-gazing, or painting?
Being Tickled | Do not, under any circumstances, tickle Anna. All you will be rewarded with is a black eye and the sour taste of regret in your mouth.
Being Touched | Vann has a strong aversion to touch. If you touch her without her consent, whether it be her clothes or skin, she will be disturbed to the point that she'll take some kind of action, ranging from twitching to punching.

Fears ||
Claustrophobic | Small spaces are not Ivy's forte. If kept in one for too long, she'll start to panic.
Insanity | The aspect of insanity has always frightened Ivanna. The aspect of losing your mind, never recovering it, losing all that is sensible and being sucked into the train wreck that is... madness.
Humanity's Annihilation | Humans are what make life interesting. Are they pitiful? ...Yes. Are they bothersome? ...Sometimes. But that does not mean their annihilation. They are what give life spice, what thrive in the darkness, they are the ones who light the match when no one else can. Without humans, knowledge would disintegrate, progress would dissipate, and worst of all, things would get awfully... boring.

Strengths ||
Nimble | Vann has always had a quick mind. Resourceful, intelligent, and good under pressure, strategy and mind games have never been a problem for her.
Lithe | Supple and slender, in battles she weaves in between her opponents and strikes when the time is up. They saw when she fights, she paralyzes her foes by awing them with her graceful yet effective fighting style.
Pressure | Not only is Ivy good under pressure; she's better under pressure. When her adrenaline is coursing and her mental gears start turning, she goes from smart to ingenious.
High Self-Esteem | Anna is not, nor has she ever been burdened with petty insecurities. Her thick skin may as well be referred to as a solid sheet of metal.
Open-minded | Ivanna does not hesitate to hear other's ideas. In fact, she embraces different perspectives and yearns to know things from all angles.

Weaknesses ||
Stubborn | Open-minded as she may be, that does not mean she's willing to change her position. She'll listen to your side, but she will not join it. Don't try changing Ivy's opinion on something. Because in her eyes, her opinion is equivalent to fact.
Distant | Though she longs to connect with others and truly understand their plights, she finds that she simply cannot. However hard she tries, she always feels as though she's still... distant.
Boredom and Adrenaline | Boredom is... agonizing. Anna hates being bored. She'll do anything to avoid boredom... Anything. Her main salvation is adrenaline. She's addicted to the rush of adrenaline, and will do anything to activate it. That includes... extremes.

---
❊|History|❊
Ivanna has seen it all, and can speak it all. From the Eiffel Tower, to the Great Pyramid of Giza, to the Colosseum, to the Statue of Liberty, and the Great Wall of China, she has seen it all. And she can indeed speak it all; as a matter of fact Ivy speaks more languages than she can count. That's all thanks to her parents and their hobby of traveling the world. Her Dad, a famous architect, and her Mother, a budding artist both shared the dream of world travel. Realizing that together they both had the money for it, they pursued their dream. But that wasn't their only dream. No, they dreamed of having a child. And so, they settled in Breatange, France for a little while and welcomed little Ivanna Elliot into the world. They welcomed her into this world with much love and attention. During the day they comforted her with hugs, kisses, and proper affection while at night they rocked her to sleep with stories of their amazing adventures all over the world. As Ivy grew she became more and more curious as to these wonderful places they spoke of, and her parent's longing to start traveling again grew as well. And so it was decided that they would begin traveling again. It was also decided that Vann should start learning other languages, as she couldn't go about the world knowing just French. And so, Anna, with the help of her parents, learned many, many languages including Korean, English, Spanish, Italian, Irish, Japanese, Dutch, Chinese, Latin, and more. Though she understood all, she found she was most fluent in Latin, English, and Korean. And of course, French, but that's to be expected as it is her first language. You can tell it's her first language because of her slight French accent.

Ivanna could not contain her excitement as she went on her first plane ride. Their first destination was Rome, Italy. Ivy was ten years old then. Everything was going smoothly until she had to go to the bathroom. She did not expect the bathroom to be so tiny, but that was no matter, as long as she did her business quickly. The true extent of her claustrophobia only set in after a few minutes in being in small spaces... So she thought she was fine. That is, until the door's lock broke. When she realized the lock broke was when she realized she didn't have any way of getting out. That's when the panic started to set in, along with the suffocating feeling that was introduced by none other than her good friend claustrophobia. At this time she didn't know that she hosted Tethys, so she didn't realize that panicking would make things even worse. Not until the plane was nearly shot down by a stray bolt of lightning. A chaotic thunder storm was starting to stir, and Vann was the root of it. That's when she first heard Tethys. Tethys's calming words and guidance slowly reigned Anna's panic in. The storm passed and Ivanna yelled for a flight attendant to help her out of the small space. The catastrophe ended, and Ivy was now aware of Tethys's presence.

Through the years Vann came to know the voice inside of her head. Tethys slowly revealed the past of the titans, along with the capabilities of Anna's powers, only revealing bits and pieces of information so that Ivanna could work with Tethys in order to complete the picture. The idea of titans and powers and the others enthralled her. However, what did not enthrall her was the goal the titans were working toward. The annihilation of the human race seemed a bit extreme, though the titan inside her thought otherwise. Though the two disagreed on the topic they still got along, conversing frequently and growing closer in spirit. To this day Ivy has still contemplated which side she'll choose. Both sides were appealing and appalling in their own ways, and she wasn't sure which outweighs the other. Though the more she talks with Tethys, the more landscapes she paints and admires, and the more the distance between her and humans grows, she's seriously wondering if she should just join Tethys and stop pulling her hair over the matter.

* Over her time traveling, Ivanna began painting along with her mother. She usually paints nature and landscapes, as she finds that area of scenery the best.
* When Ivy turned eighteen she left her parents to their traveling and settled in Seoul. She bought her own apartment and is currently attending her senior year and only year of high school. She thinks it to be an interesting experience, as she's only ever been home-schooled.

---
---
|Face Claim|
Miku Hatsune

|Hexcode|
#0c7769