---
---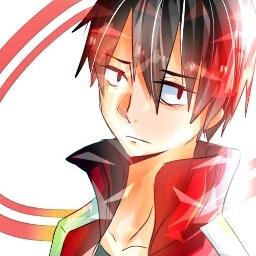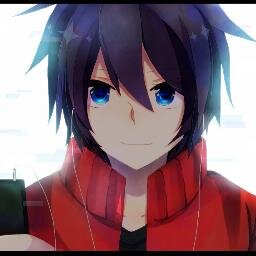 ❊|Name|❊
Nagito Tachibana
❊|Nickname(s)❊|
Nagi
❊|Age|❊
19
❊|Birth Date|❊
August 16th
❊|Gender|❊
Male
❊|Sexual Orientation|❊
Bi-curious
❊|Titan/ess|❊
Hyperion
❊|Side|❊
Human
❊|Power|❊
Flame Control
Nagi's main ability is the manipulation of fire and flames, no matter the size. Unlike his titan, he has a very limited use of this. He can create, move, shoot, and do other things to the fire, but the more fire there is to use, the more stamina it takes from him. If he manages to manipulate the fire from a burning house, Nagi would most likely faint, and if he tried doing a thing to the sun, he would probably die within seconds. Although this is not limited to throwing flames or fireballs, he can only do what is in his creativity. If he doesn't have a close idea of what he's doing, his ability could go terribly wrong and hurt someone unexpected.
Heat Manipulation
If the air is dry and the temperature is high, Nagi can compress the nearby heat and shoot a miniature heat wave at close range. The closer together he compresses the heat, the hotter the blast will be, but the wave will be smaller and shorter ranged. This also tends not to be as lethal as fire, but it takes less work and stamina from Nagi.
Passive Eyes
Unlike normal humans, Nagi can stare at things as bright as the sun, while preventing himself from getting eye damage. Although it is obviously annoying to look at beams and bright lights for a duration of time, he can do it if ever required.
---
---
❊|Appearance|❊
Hair Color || Black
Eye Color || Black
Height || 5'8"
Build || Thin, a little malnourished
Scars/Markings || None
Weaponry || Other than a pocket knife, his fists and powers are all he has.
---
---
❊|Personality|❊
Positive Traits
|| Intelligent | Hard-Working | Friendly
Negative Traits
|| Schizophrenic | Sadistic | Ambitious
Likes
|| Chips | Music | Digital Art | Trains | Internet
Dislikes
|| Magazines | Vegetables | Reality TV | Outdated Technology | Germs
Fears
|| His flipside | The dark | The beach | Anything with no legs | Anything with more than 4 legs
Strengths
|| Strong-willed | Confident | Eidetic
Weaknesses
|| Schizophrenic | Overconfident
❊|History|❊
Born in Tokyo, Nagi was the son of Azuchi and Honoka Tachibana. Along with two sibling rivalries, Nagi had a hard time focusing in school due to his family's growing state of poverty. His family couldn't keep up their payments for their car, and Nagi had to walk a few miles to school every day. Eventually, his father's business went bankrupt as well, and when Honoka got sick, they had to struggle to attempt to cure her. Eventually, when Honoka seemed in critical condition, Azuchi couldn't handle the stress and jumped off the roof of their apartment. Honoka got better, but she plunged into depression when she heard that Azuchi had died. Nagi and his siblings knew that fighting wouldn't help their poor mother, so they gathered up and did the chores for her, and menial things around the apartment that would make their mom's life easier.
Unfortunately, they needed money and Honoka wasn't earning enough to support the family. Nagi and his two older siblings resorted to part time jobs around the city. Nagi became a grocery store clerk, but he would sneak some extra dollars out of the cash register during work hours. And at night, Nagi and his siblings threw off the act, and robbed small stores. Of course, they would make it seem like nothing happened with dark clothes, and intimidating auras, but one day the cashier victim didn't back down. He was armed, and he critically injured Nagi's brother, who was stabbed in the arm and chest. this is where Nagi's power was revealed to him, and he set the entire store on fire, unharmed.
It wasn't just then when his powers manifested- a few months after his mother remarried (when he was thirteen) and moved to South Korea, he and his brother were attacked along with a handful of other citizens in a general store robbery. He killed the criminals with his flames, but managed to also get out of there in time to stay unrecognized. It wasn't long after high school when he started to get short flashes of odd people and pictures. As of now, he still sees the visions, but the most he knows about the titans and his powers is about Gaea. Of course, he wants to preserve Earth, but he doesn't believe killing off the humans will make a benefit.
---
---
|Face Claim|
Shintaro Kisaragi

|HEXCode|
Red