---
---
❊|Name|❊
Suijin Aoimura

❊|Nickname(s)❊|
She is sometimes called by Suu.

❊|Age|❊
18

❊|Birth Date|❊
08/25

❊|Gender|❊
Female

❊|Sexual Orientation|❊
Straight? Gay? She mostly likes girls, but still identifies by her original male gender. That said, her newfound sex has left her interested in the now-opposite sex, however slightly. It's something that needs exploration before she knows for sure.

❊|Titan/ess|❊
Oceanus

❊|Side|❊
Human

❊|Power|❊
◘Water Manipulation || She may manipulate any water around her as she sees fit, as well as create it by using up moisture in the air and from her own body. She can whip it around and strike hard with it, simulate drowning, actually drown things, etc. Basic water manipulation arts.
◘Water Breathing || While it's not indefinite, she can breathe underwater for a short period of time before her human lungs need to return to the air again. She can stay underwater for three minutes without issue, and 90 seconds before she needs to return to the air again.
◘State Changes || She can turn any water, salt or pure, to another state. She can turn it into a mist for concealment, or ice for freezing targets, striking harder, piercing with water, and more. Ice is particularly helpful for creating weapons on the fly.
◘Temperature Control || She can control water's temperature in any state, though this is limited to water outside of the body. She can melt ice without fire, boil water, and super-heat mist into steam.
---
---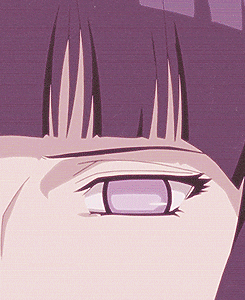 ❊|Appearance|❊
Hair Color || Black
Eye Color || White
Height || 5'4, with a weight of 105 lbs.
Build || Light mesomorph. Her body is small, but toned from being well-maintained. Not overly-muscular, but there doesn't appear to be much flab or excess anywhere, apart from the chest that annoys her so.
Scars/Markings || None of note.
Weaponry || She shows no proficiency with material weapons and prefers to use martial arts and weapons made from her powers.
---
---
[img]Pic%20or%20Gif[/img]
[img]Pic%20or%20Gif[/img][img]Pic%20or%20Gif[/img]
[img]Pic%20or%20Gif[/img]
❊|Personality|❊
Positive Traits || Friendly - Despite how she may come off to strangers, she's actually pretty kind. She is never intentionally mean to anyone without good reason, and even then tends to resolve things peacefully and calmly as possible. That said, she has been known to knock people out if they push her too far...
Calm - Like a still pond, she is calm and serene. She keeps a cool head and is able to assess many situations from many perspectives. In combination with her kindness, she acts as a pretty good mediator within groups, provided they cooperate with her and each other.
Attentive - She has sharp eyes that catch on to things others may not realize. Due to this, she is pretty good at things like scouting and searching, as well as identifying traits in people displayed by expression (for instance, sadness, lying, etc.) and also makes her pretty quick to learn things.
Negative Traits || Bullheaded - She's stubborn and crude and doesn't seem to have much care for who hears it. If she feels strongly about something, she'll not budge an inch either physically or mentally to defend her position on it.
Femininity - She tends to forget that she's a female now, at least physically. As noted before, her language can be kind of crude and she doesn't care for dressing up too much. Though she likes the feel of a skirt, she tends not to care if the wind blows it around or if people see underneath. It's not something she's accustomed to caring about and doesn't seem to be changing that any time soon.
Temper - Though water may be calm, with enough outside force, her little pond of attitude can become a tsunami. Careful not to agitate her too much.
Likes || Tethys - Though they divorced due to their insane fertility and constant production of offspring, she still cares a lot for her divorced wife.
Meditation - As a critical part of her human development, she enjoys the act of meditation. It's what keeps her so calm in day-to-day life.
Video Games - Despite coming from a less... modernized Japanese home, she's enjoyed when she can get her hands on video games. She enjoys games with level-up systems and fantasy-themed RPGs.
Martial Arts - Her body's birth father is a monk who is a very skilled martial artist, winner of a national championship. He taught her basic self-defense to keep her safe and because she enjoyed it so thoroughly, she kept with it and became rather skilled in her father's art. The spiritual aspect of it entices her interests, as well.
Dislikes || Her Body - Formerly being a male Titan and remembering her past life, this new female body of hers is hard to adjust to, even after eighteen years. The heavy breasts, the cycles, the attention... gods, it's all too much for him. Her. She tries her best to deal with it, but it's just plain uncomfortable.
Sour Foods - They just don't appeal to her. The way they make her face pucker up and cringe remind her of electricity somehow. It's not a sensation she enjoys.
Fears || Flying - She doesn't trust planes or being in the air at all. She would prefer the crashing waves or the still air. Something to be around or beneath her as she moves. Just being suspended in air is terrifying and uncomfortable to her, as is the thought of falling from flight.
Strengths || Water - Obviously, being the personification of the sea and the Titan of Water, she is stronger when more water is present. There is more to work with and the mere presence of water seems to make her stronger.
Hand-To-Hand - She is physically strong and perfectly capable of handling one-on-one combat. She is trained to incapacitate, disarm, and in the most extreme of circumstances, kill with just her bare hands.
Weaknesses || Lightning - Being attuned to water, she's particularly susceptible to lightning and electricity. Something as simple as a static shock could be enough to fry her out or cause temporary paralysis.
Balance - Despite being pretty good at her hand-to-hand combat, her balance seems to be a bit off and her stamina is lower than it probably could be. Not being completely used to the body of a female, it makes her endurance and performance in physical combat lacking compared to what it once was.


❊|History|❊
Oceanus. The Titan thought to be the divine personification of the sea, the great river that circles the earth, the world-ocean. The son of Gaea and Uranus born with the power of water, he and his sister Tethys, who was also his wife, birthed many creatures into existence. They created many gods and goddesses of the sea, rivers, springs, and other bodies of water. The two of them even gave birth to three-thousand of a species that came to be known as the Oceanids, the sea nymphs that became patron goddesses of water masses, flowers, even clouds. The two were actually so fertile that their constant conceptions that their water-natured offspring constantly caused floods. Much to Oceanus's displeasure, they mutually divorced to keep from drowning the planet. His love for her never truly died, but he did what he had to do for the world and for balance.

Along the path came the Titanomachy, the great overthrowing of the Titans by the gods. Fortunately, Tethys and Oceanus took no role in the overtaking and were left to continue their ruling in the watery kingdom... albeit having to share with Poseidon, the god who consorted with his daughter, Amphitrite. All-in-all, it beat Tartarus. But even then, as time passed, he felt his siblings growing nearer. Their prison was clearly decaying. And just as they were, a force rebirthed Oceanus into the world.

As a crying human baby. A female crying human baby. And this girl was named Suijin after the water god that protected the girl's family's home. Ironically, one of her own children was watching over her through the duration of her life and she was unaware. For a while. Her memories of Titanhood seemed to vanish with her rebirth.

Her parents were two Japanese citizens, rather traditional ones who lived at and took care of a shrine. The shrine received very few visitors, but her parents seemed more than happy to clean and care for it to thank the spirit for its protection. Though she more or less lived a normal life and went to school and such like any other child, her home life was very traditional and formal. Her mother being a shrine priestess taught her manners and spirituality, while her father being a monk taught her to respect all things in nature, including man, woman, the trees, the water, and all aspects of the world. From a young age, the girl was very spiritual and polite, soon coming to enjoy the martial arts and caretaking of the shrine with her parents. She was blissfully unaware of her previous life for a while. That is, until a chance encounter...

At the age of twelve, she was playing in the still lake that was said to inhabit the god of the shrine. She wasn't careful and waded out too far, and being unable to swim properly, she kind of flailed herself out farther than she could manage. When her arms and legs were too tired, she felt herself slip under the surface and her vision blacken. She truly felt that she was going to die. She had almost come to accept it, deserving of her disrespect for her limits and nature. Until she heard a voice echo in her head.

"Father?"

That word alone seemed to awaken all the memories of the Titan sleeping within her, forcing her eyes open and easing the weight on her lungs. The water that invaded her lungs seemed to be of no issue as air returned to her system. With her eyes open, the image of a woman made from the water around her took her vision as it smiled, pointing up. "I think you're needed up there, Father. The poor monk and priestess would die if they lost you." With memories swirling around her, she seemed to understand it all clearly. Nodding in thanks to her daughter, she returned to the surface with ease, as though this girl had been swimming for all of her life.

From that day on, her demeanor changed as the Titan personality within her took its place in the girl. It was truly still her, but more... mature. Her language got more rough for sure, and occasionally she spoke in the dialect of the Titans when bored. Fortunately, her parents attributed this to puberty and the imagination of a young girl making up her own language. It was easier on Oceanus, or Suijin in this case, to not bother explaining that she was formerly a Titan. She rolled with her parents' musings and continued progressing through life, enjoying the new life they had. There was a lot to do as a human and there was no responsibility of safeguarding the waters since Poseidon had taken care of that in her absence. She found a human life in the Japanese country enjoyable. Humans themselves, while foolish and naive, were welcome in her heart. She now understood why the gods favored them so much, despite their destruction of the earth and each other. Because on a personal level, humans were kind. They were caring. They had so much creativity and willpower and she got to experience it all first-hand. She loved being a human now, despite the... well, foreign body. Keeping the name Suijin as her own, since she had grown accustomed to it, she decided to resume life as a human while still acknowledging her Titan memories. She honed her abilities in secret as much as she could, and even spent time with her daughter and caught up properly with the times.

At the age of 18, she decided to go on a journey across the world. She told her parents that it was spiritual, a journey of self-discovery. One to become more attuned to the world around her. They couldn't have been more happy that their daughter was so eager to see the world. And being at the age of eighteen, they couldn't do too much to stop her if they wanted to. Gathering what belongings she felt necessary to take, she boarded the first boat off the island country. The boat was headed to Seoul, Korea. Call it destiny or a fool's luck, but she felt a calling there. There was something in Seoul for her to find. And whatever it was, she was eager to see it through her human eyes. Because surely... surely it would be wonderful.
---
---
|Face Claim|
Hinata Hyuuga = Naruto Shippuden
|HEXCode|
#48D1CC