❝I'm tough, I'm ambitious, and I know exactly what I want. If that makes me a bitch, okay.❞
Full Name
Shadow Bryn Rowley

Nickname
Shady, Shade, Row, Rowley

Age
18

Gender
Female

Sexuality
Heterosexual
---
---
Hair Colour
Shadow's natural hair is a chestnut brown color, but she's dyed it multiple times over the past couple years. It's been red, black, pink, but right now she's sticking with platinum blonde.
Eye Colour
Shadow inherited bright blue eyes from her mom.
Height & Weight
Shady is an average height, around 5'7". She is a bit curvy, and weighs 130 pounds.
Distinctive Markings
Shadow has two tattoos. One is an music note behind her ear, and the other is a group of arrows on her wrist.
Clothing Style
Shady has always liked to get dressed up, but she usually sticks to leggings and a sweater with a scarf and boots. During the summer, she is usually wearing a bathing suit or shorts and a tank top.
---
---
Personality
It's obivious that every high school has that one notorious hot girl. The one that sleeps with half the baseball team, only talks to an elite group of people, carries her Coach backpack to every class. Well, Shadow is kind of that girl. But she just doesn't realize it. Because her parents didn't spend her whole childhood spoiling her and telling her she's the best, she doesn't realize her beauty. Sure, guys fall all over her and girls want to be her, but she doesn't get it. This is why people seem to like Shade so much. After winning homecoming queen, everyone knew she was number one. She has this persona of the Queen Bee, but the gossip that is actually spread about her is usually pretty positive. She can get away with almost everything because she has a good reputation. Teachers love her, despite the straight C's she gets in almost all her classes. She just has a charm that very few people are blessed with.
It would be hard to say that Shadow is a good friend. First off, she hates keeping secrets. She's just bad at it, and people don't usually realize this. This flaw has definitely gotten her in trouble more than one time. She also knows exactly what she wants and will voice her opinion to get it. She can be very jealous, whether someone is talking to a boy she likes, or her best friend is hanging around some other girls. This probably stems from the fact that she hasn't been handed everything she wants in life, so when she gets something good, she needs to have a tight grip on it.
Shadow also isn't one for long term relationships. She had one boyfriend that spanned the entirety of her sophomore year of high school, and that didn't end so well for her. Now she keeps her heart guarded, only sleeping with guys for fun. She isn't one of those people who are deemed natural flirts. She actually has to try to talk to guys, even though they are usually flattered if she gives them a second look.
Likes
Partying || Sex || Feminism || Lattes || Family || Puppies || Hiking || Salad || Social Media
Dislikes
Horror Movies || School || Hamburgers & Hot Dogs || Hang Nails || Milk || Basketball || Flying
Fears
Deep Water || Bees || Losing Her Parents || Getting Pregnant
Strengths
Charming || Spontaneous || Patient || Feminist || Tough
---
---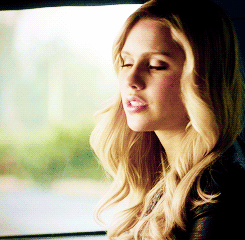 History
Stephen Rowley and Tuesday Herbert met at the Moondance Jam music festival in Walker, Minnesota in 1994. Steve, who was 12 years older than sixteen year old Tuesday, brought the girl back to his camp that he shared with five of his friends. After the three day festival was over, he had convinced her to move back to Vermont with him. Since Tuesday had dropped out of high school the year before and was living with her elderly grandmother (her parents both passed away from drug overdoses a decade before), she figured she had nothing to lose. Four years later, Steve and Tues had their first child. A daughter, Shadow Bryn. The couple considered getting married, but decided it just wasn't for them. But this didn't change the fact that Steve and Tues were amazing parents. Before Shadow could speak, they were teaching her their ideals of feminism, strength, and spontaneity.
Tuesday home-schooled Shadow until second grade, when she became pregnant again. The couple had another daughter, Sonatina Harlem Rowley. It was at this point that Shadow's parents began their downfall into the world of drug addiction and alcoholism. Tuesday quit her job as a pet store clerk, so Steve was the only one bringing in income as a librarian. Most of the family's money went towards cocaine and heroin. When Shadow wasn't in school, she was bust taking care of her baby sister. She fed her dinner every night, sent her off to school in the mornings, and basically became her caretaker. When Shadow was twelve and Sonatina was five, Steve came home from the bar drunk and high one night and started arguing and throwing things around the house. He got so angry with Tuesday that he pulled out a hand gun and shot her in the stomach. Shadow called the police as Steve laid on the ground, crying about how he didn't mean it and was so sorry. He still went to jail, and has ten more years to serve on his sentence, which included domestic violence and attempted murder.
After this incidence, Tuesday got clean to be a better mother to her two girls. Once Shadow went to high school, she was immediately the most popular girl in school. During her freshman year, she became very close with Zach Gallagher. They became more than friends sophomore year, and everyone saw them as the power coupe of the tenth grade. They broke up during the summer before junior year because Zach cheated on her. Shadow became much more independent, but she closed her heart off to guys. This led to her sleeping around, and ultimately becoming homecoming queen and the most popular girl at Stowe.
Family
Stephen Rowley
|| Father || 50 || Prison Inmate || Alive
Tuesday Herbert
|| Mother || 38 || Waitress || Alive
Sonatina Rowley
|| Sister || 10 || Student || Alive
Secrets
~ Also cheated on Zach, but he doesn't know.
~ Lost her virginity in ninth grade to some random senior.