---
---
- - - - - - -
-
-
-
-
-
-
-
-
-
-
-
-
-
- - - - - - -
-
-
-
-
-
-
-
-
-
-
-
-
-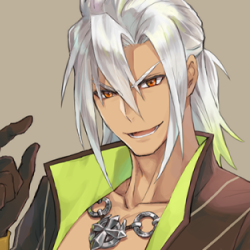 xxxx
x
x
x
x
x
x
x
x
x
x
x
x
x
x
x
x
x
x
x
x
x
INFORMATION
"live life with action
not under a cage of regret."
full name
xxxxxxxxxxxxxxxx
CHENERES
................................................................................................................
birthdate
xxxxxxxxxxxxxxxxx
SUMMER 23
................................................................................................................
occupation
xxxxxxxxxxxxxxx.
TOUR GUIDE
................................................................................................................
home town
xxxxxxxxxxxxxxx.
OUTSKIRTS OF THE BADLANDS
................................................................................................................
affiliation
xxxxxxxxxxxxxxxx.
CHEN'S BITCHIN' BADLANDS TOUR SERVICES
................................................................................................................
MAG +2

xx

STRG +1

xx

DEX +0

xx

WIS +0

xx

CHA +2
---
---
conceal don't feel, don't let them know
— elsa
---
---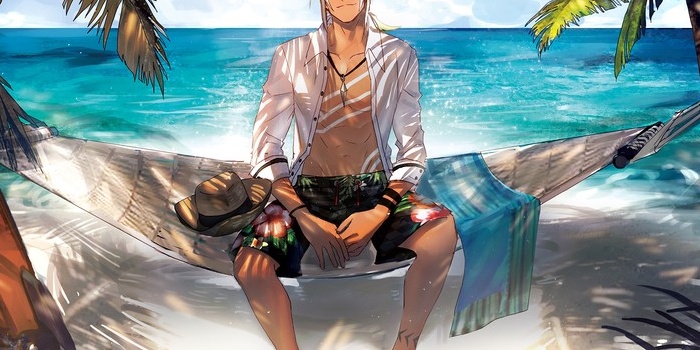 - - - - - -

-

-

-

-

-

-

-

-

-

-

-

-

-

-

-

-

-
-

-

-

-

-

-

-

-

-

-

-
- - - - - -

- add
more
-
dashes
-
as
-
it goes
-
down
-

-

-

-

-

-

-

-

-

-

-

-

-

-

-

-

-

-

-

-


-


-


-

+

THE SURVIVALIST
the brightest smiles hide the deepest wounds
Born to a nomadic tribe known as the Arias, the Arias chose their home in a land that most forego travel, the Badlands. Cheneres's past life had previously been filled with hunting and hiding. His clan survived by picking their prey. Killing the monsters small enough to fit in a basket, while running from the ones who were slightly bigger. It was almost unfathomable for a tribe to survive in the harsh environment of the Badlands. However, many generations of knowledge and technique, have resulted in not only survival, but flourishing in the land of malice. However, monsters come in every size..and the Arias found themselves against the foreign magic that they were able to survive many decades without.

Holding a position as one of the major Familia was a feat in itself, but the Favire had always wanted more. Though, as a result of their ambition outgrowing their humanity, they weren't afraid to make up for their weaker genetics with sheer depravity. Taking in street urchins, and creating mages out of them or sending hired killers to claim the lives of dangerous competitors. While they did well to cover their evidence trail, their covered crimes eventually caught up to them, a long list of unexplained occurrences that always seemed to link to their name. Forced to play the game fair and square, the authorities did well to keep the Favire on a short leash. However, the law could only enforce within the city.

No soul dared to venture this far. They surely didn't scream danger like every other being that roamed these unforgiving plains..but they were thrice as dangerous. Cheneres could hear an explosion, but not much after. When he woke up, he was living a new life. A dog of the Favire, and with his tribe that he held so much pride in a past-fleeted memory.

Bestowed a new name and a new purpose, Chen worked hard to appease his captors. His childhood friends were weeded out like clockwork, leaving him the sole survivor of his peers. The days were reserved for training..while the nights were saved for experimentation. His only link was to an extinct clan and coupled with above average magical ability, he was their key to restoring their broken reputation without alerting any of the authorities. All that was left was to give him an artifact of his own.

However, the Favire would find themselves at a loss due to a fickle Via. The artifact in question, did things without reason, and with one fell swoop, destroyed the memory binding spell that kept Chen on their leash. Their collective escape followed soon after.

Fragmented memories danced in his brain, Cheneres himself unable to tell whether he had been living or dreaming. Years of servitude have made his actions exude a stout etiquette..but his new instincts were really trying to convince him to eat the fungus growing on those steps. Still on the run from the Favire, he found himself on the wrong side of town. A meeting place for crooks, the Heart of the Underworld.

He wasn't unfamiliar with hiding from monsters, so he never got caught..but staying safe meant staying put, which meant staying close to people who would cut his throat from looking at them wrong. Of course, that meant getting robbed and beaten more than one would like..but he eventually made a name for himself. As his memories slowly returned, he found himself sought after as the Underworld's resident Badlands expert. Being associated with criminals was less than ideal..but the prospect of recapture made him reluctant to step wherever the light showed.

Grasping tightly the faded memories of the Arias, he remembers fondly the words of advice from his father. Urging him to live with a smile, and without constant worry. Cheneres' charm had earned him a good reputation with some of the most powerful and most twisted, an extrovert who somehow melts the hearts of the most deprived. Bolstering a vivid grin, Cheneres discards any increment of worry or doubt in favor of living life earnestly. Present in how he speaks, he favors passion over responsibility and ignorance over regret. However, living at his brightest wasn't as simple as he hoped, reluctantly ignoring his aching heart, pain was just a wound and fear was adrenaline in a different flavor. Strength and passion was all he could ever show..as that is what the Arias would've wanted. Appeasing his fallen ancestors was all he could ever wish for..but he is unaware if they want him to trust his instincts or his anger.
xx
xx
xx
xxxxxxxxxxxxxxxxxxxxxxxxxxx
x
x
x
x
x
x
storage :
aurea magic
Able to store anything inside a small marble capsule if touched. Can be a piece of debris, a train or the flames of a magical blast, user is able to rapidly expand the object out of the capsule at will and if the capsule is thrown and the object is expanded out, the object will keep the capsule's speed and trajectory. Can work on living things, but the living thing would have to give their consent to being shrunk and not struggle. Doesn't work on artifacts without the artifact user's consent as the via is able to fight against the magic and make it impossible for Chen to contain them in a small ping-pong sized marble.
LIKES
☼ │ puzzles, ferrets
☼ │ alcohol, justice, talking
☼ │ cute girls, sports
☼ │ large monsters, sunlight
x x x x x x
x
x
DISLIKES
☼ │ magic, stairs
☼ │ wine, heights, cleanliness
☼ │ long nails, shiny things
☼ │ scams, pompous peeps.
x x x x x x
x
x
x
x
MISC
tries to keep up with youngster trends (ok boomer), no concept of personal space, owns a lot of belts, tries to find reasons to take off his shirt, self-conscious about height despite being average-sized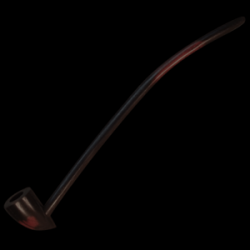 xxxx
x
x
x
x
x
x
x
x
x
x
x
x
x
x
x
x
x
x
x
x
x
x
x
xx
1 0 0 0

x

P A T H E S

x
POWER + 1
SKILL + 2
DURABILITY + 2
Tested by the Favire for compatibility, Chen found himself synced to the pipe in an instant. Of course, the Via was too prestigious to be wielded by someone who was half-assing it so he promptly restored his stolen memories. While they usually don't get along, Chen owes the Via his life.

Ability One

xx

Allows the user complete control of the trajectory of a thrown or shot projectile. However, the user most know the object being thrown well and the conditions of the air. The shot must be physically possible, and he can be very well stopped by an unknown assailant he didn't have prior information about. It also incurs memory loss after being used continuously.

(+2 accuracy to ranged weaponry, weapons that have the capability to ricochet have a chance to bounce to another enemy after an additional role (over 7(-2)) and does -3 (+1) damage.)



Via

xx

Sir Bartholomew is a prestigious Via. Only wishing to see the best from his user, he frequently speaks to Chen with pomp and scorn, the Via can never be satisfied with anything. Sir Bartholomew likes cats and also speaks with a British accent.

+ Ignition: A purplish smoke emits from the pipe, surrounding the user and obscuring their own vision. Visions of possibilities fade in and out before one which suits the user's fancy cuts through the thick smog.