Nami Saphire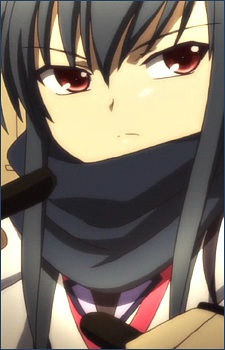 Age: 16
Gender: Female
Bender: Water Bender
Nation: The water nation. (The Sapphire faction)

Personality
Usually quite nice, with a streak of mischievousness. Hates being told lies, yet is rather easy to fall for them. She has yet to discover how bad things really are in the earth kingdom, due to her father's lies. She is fiercely devoted to those she loves, and that includes her father, where she will deny that she was lied to with her heart and soul.




History
Born in the fortification known as the 'Sapphire's Hold', she was raised and taught the ways of her father, the leader of the Sapphire. He was a very secretive man, and only accepted those he thought he could control. He found Nami relatively easy to control, and so allowed her to take action in the faction. When she was twelve, she was discovered to be a water bender, and sent to train. She learned slowly, having an immense amount of trouble holding the water's form, until she discovered that turning the water to ice made it much easier to control.
She controls ice and snow as a water bender bends normal water, but can only turn normal water into ice or snow, being only able to hold a small amount for a few seconds before losing focus. Usually uses her bending for ranged, blocking, and when she needs to fight multiple enemies. Recently, her father has asked Nami to take on a grave undertaking: to kill the Avatar. At first, she was appalled, but when fed the truth that he wanted to unify the Earth Kingdom, she became willing to do so, as she was taught that the earth kingdom was only having small troubles, and that the Avatar wanted to take the Earth Kingdom for his own. She has been making her way across the continent, working towards the Avatar under the guise of a young supporter.

Goals
Nami aspires to be like her father, although she doesn't know exactly what he does. In order to do this, it requires her to follow his commands, and the current one is to kill the Avatar.


Likes


Being in control.
Friendly people.
People who can take a joke.
Being told the truth.
Cold places.
Dislikes


Hot, humid environments.
Nosy people.
People who can't take a joke.
Being lied to.
Being controlled.