Name: Zachary Conway
Callsign: Mecha-Warrior "Mech"
Age: 24
Gender: Male
Normally seen wearing: He wears a black shirt with a black jacket over the top of it, along with jeans. He prefers casual attire instead of suits or tuxedoes, but is known to wear them if the occasion calls for it.
This
is what he wears.
Zach's suit: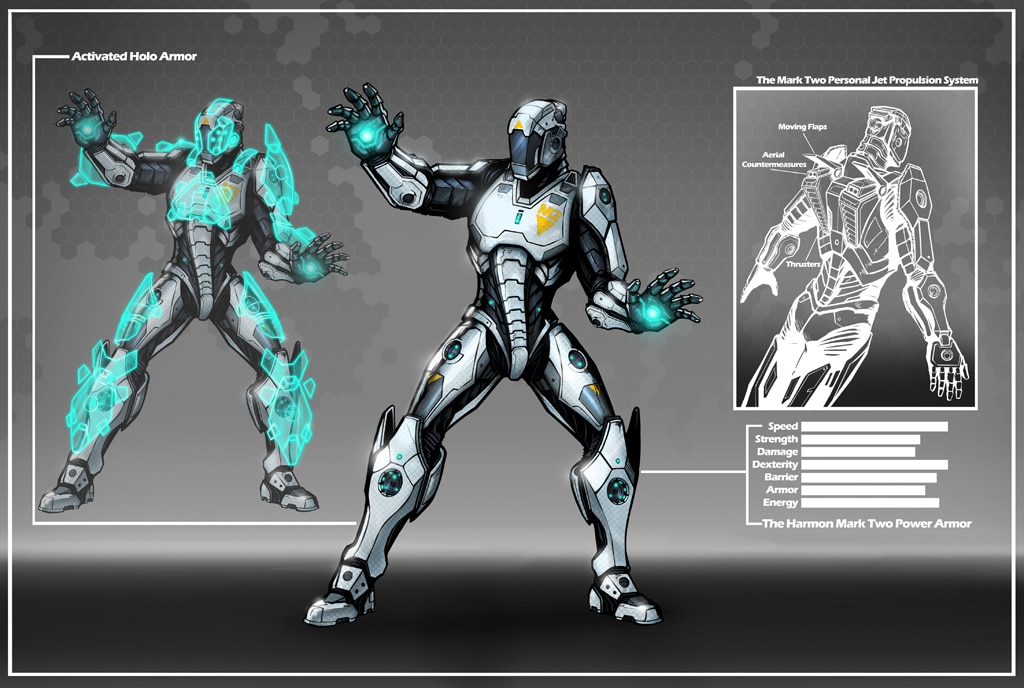 The suit, originally name "Harmon MK2" was designed by Zach's father in an attempt to mimick Iron Man. However, after Stark sued them for it, it was handed over and re-designed and re-named to 'Mecha-Warrior' or 'Mech'. After Stark finished tinkering with it, it had full combat capabilities and more properly utilized certain aspects of the repulsors than even his suit.