---
---
---
---
"It wasn't my fault."
---
---
---
---



Name: Yoritomo 15-0

Nickname: Yori

Gender: male

Birth date: 17 turns of the stars

Height: 5"5 ft

Weight: 123 lbs

Likes: Humans, learning, coins, jokes, and peace.

Dislikes: Noise, angry people, and being alone.

Fears: Heights, guns, and death.

Extra: He can play a good game of poker.

---
---
---
---
Yori is not one to be showing his true colors at first impression, especially with humans. He tends to 'observe from a distance' and make little to no contact. On the scenario that he does wind up talking to a human, he goes off as 'shy' and 'unaware' as his masks.

Yet, given time, Yori does open up and become fairly friendly. He's still as quiet as ever, but loves to talk to acquaintances and keep a calm atmosphere in the room. He's learned to behave himself over time, but can't help getting into people's business if he can. (Yori has a thing for wanting to know about his surroundings.)

Yori is vastly knowledgeable about earth's history, science and culture. Even though he hasn't visited the actual planet (until now), he knows just about everything a collage professor would about the physical and mental worlds of earth. However, Yori has a lot of trouble with the writting. He knows next to nothing about reading their languages, let alone writing any one of them.(He can still speak quite a few of them though!)
---
---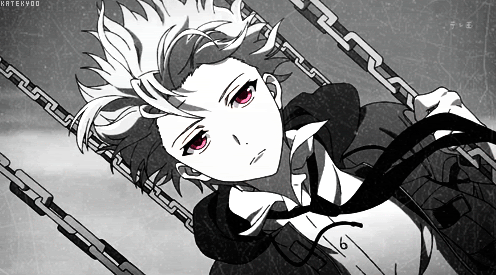 [Classified until further notice!]
---
---
---
---



Safe and Sound - Capital Cities

I could lift you up
I could show you what you want to see,
and take you where you want to be!

You could be my luck
Even if the sky is falling down
I know that we'll be safe and sound!

I could fill your cup
You know my river won't evaporate
this world that we appreciate!

You could be my luck
Even in a hurricane of frowns
I know that we'll be safe and sound!


---
---