Name: Nakasagi Rai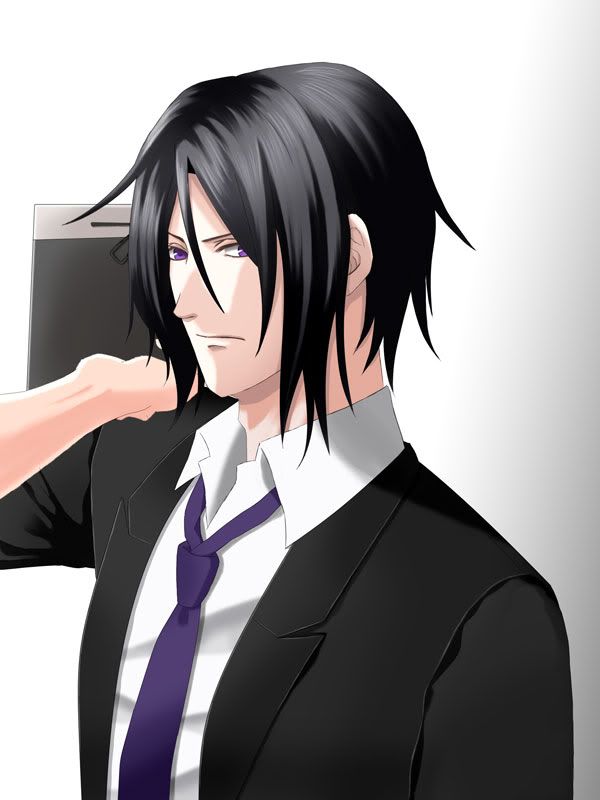 Age: 20
Sex: Male
Occupation: Linguist - it is his job to attempt to shorten any communication/language barriers between them and any alien races they happen to meet. Also Assistant Head Scientist/Second in Command of the Apollo.
Personality: Rai is one of the calmer and more gentle people on board the expedition - that would probably be due in part because of the fact he is a civilian researcher instead of a military soldier. However, he still has his pride and is willing to both defend his ideas and refuse to kneel before someone simply due to a difference in occupation and a badge on a jacket.
Description: Rai is moderately tall, with longer than average black hair. He likes to dress professionally, hence his suit and tie, when he is on work.
History: With Nakasagi Rai comes from a line of a longtime yet relatively (and purposefully) obscure Japanese family. Nakasagi had managed to successfully graduate university with a degree on linguistics without incident, a rare feat for a member of a family who were known for having life or death misadventures before they were old enough to drink alcohol.
His family had often told him that a Nakasagi would find adventure, whether by seeking it or waiting for it to come to him, and for Rai, instead of waiting for adventure to come to him he personally sought to seek it - joining the expedition with his degree, he now wonders whether he would be even needed on the expedition.
Ship You're On (Hyperion, Thunderchild, or Apollo): the Apollo