---
---
---
---
"Home is where the heart is."
---
---
This is remade version of an old RP I had that never took off, but I'm hopeful things will be better this time around!

In the small town of Virginia City, Montana everyone knew everyone. With only a population totaling to 450, your parents knew the owner of the hardware store and the mayor has been best friends with your father since the first grade. It was a tight knit community that helped one another whenever it was called upon. The city thrived on local businesses and exporting goods. There was but one elementary school, one middle school, and one high school. The graduating class of 2008 had only about 40 students. So you can imagine there isn't much of a choice when it came to dating.
Some of those who had just graduated had decided to call it quites, wanting to explore the world beyond their city limits. Some decided to serve their country, some went on to college, while others simply traveled. Relationships had ended and friendships strayed. Those who had left were seemingly happy with their lives outside of Virginia City, but there was always that sense of homesickness within them despite their new found joys.
After being away for six years, many of those who left from the graduating class, started to return back for various reasons. Whether those reasons were family related, not having anywhere else to go, or simply missing home, they all came back. Much to there dismay, it seemed like everything in the town itself had stayed the same. The same family still owned the bakery down on Birch Street, Mayor Tom Goreingher was still in office, and old man Jeremy was still the grumpy old man they had all come to adore.
Yet the one thing that wasn't the same were the relationships that were long ago established. Old memories of going to the lake with friends are exactly that, old memories. Going to the local drive in theater for a double date, was a thing of the past. But will reuniting back with old friends, enemies, crushes, and exes bring up the past and continue off where they left off, or has everything changed?
---
---
---
---
[center]
Name || Age || Role (What they did) || Face Claim || General Character Traits || Open\Reserved\Taken
Parker Griffin || 24 years old || Entrepreneur || Jessica de Gouw || Traits ||

Taken by Imaveronica



In high school Parker was known as the Queen Bee and ruled over the school with an iron fist, people weren't fond of her, but that was about it. After high school she didn't know what to do so she left town and went traveling. Have her travels changed her or is she still the same girl she was in school? More yet, will she find happiness in being back?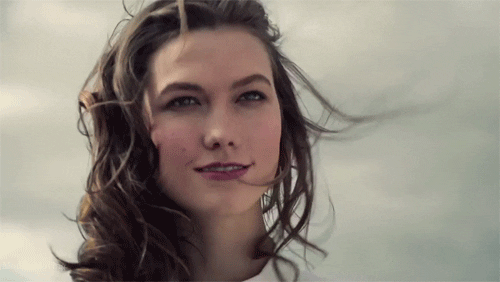 Giselle Elington-Donaldson || 23 years old || Model || Karlie Kloss || Romantic, Stubborn, Driven ||

Taken by BleedingLover



Giselle had always been a beautiful girl, and was known as one of the popular girls in school, so it was no surprise when she was noticed by a top modeling agency. By her parent's rules, once she was finished with high school she could pursue her career. Fulfilling her parent's wishes she left Virginia Falls for an extravagant lifestyle as a fashion model. But before leaving, not wanting any attachments, she broke up with her long time boyfriend Dave and jetsetted across the world. But life on the road made Giselle homesick, so on leave she returned back home, where to her surprise Dave had also returned.
Dave McCulskey || 25 years old || Civil Engineer || Stephen Amell || Traits ||

Taken by Tusho Ka



Dave was captain of the football team and had everything going for him. He was dating one of the most beautiful girls in school and had a great group of friends. After graduating when Giselle broke up with him, he became disheartened, but nonetheless went to college in California on a football scholarship to become an Engineer major. Although many people said Dave wasn't going to amount to anything he has returned home to show everyone just exactly what he has accomplished and show Giselle what she left behind.
Isobel Turpin || 24 years old || High School Teacher || Carey Mulligan || Traits ||

Taken by lightningpoint



Isobel was a sweet girl who was raised in a very catholic family. She was part of the volleyball team and Teachers of the Future club. Despite being a bit reserved, she made many friends and genuinely loved people and life. When she graduated from high school, she went on to go to college outside of the state to study education. After receiving her master's degree she has returned to Virginia City to teach at the high school in which she had so many good memories at.
Josh Callahan || 24 years old || Marine/Police Officer || Henry Cavill || Courageous, Patient, Over-Protective ||

Taken by Tusho Ka



In high school Josh was known as the charming all around good guy of the football team. Despite his reputation, he was a quiet observant guy. He dated Ava Carmichael and the two were voted Cutest Couple and were thought to marry straight out of school. To everyones surprise though, they broke up. Not wanting a long distance relationship Josh broke up with Ava to go into the Marines. On military leave, Josh has come back a decorated solider and has decided to become a police officer of Virginia City. Back home he has found out that not everything between him and Ava is truly over but has he changed too much?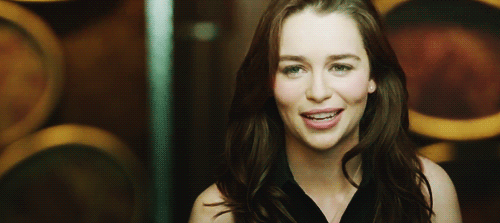 Mary Margaret McKinnon || 24 years old || Business Woman || Quite, Trusting, Intelligent || Emilia Clarke ||

Taken by SaxyLady15



Mary was the valedictorian of the class of 2008. In school she was a kind, smart girl who was friends with basically everyone. Ever since she was a young girl, she had looked up to her father who was the proud business owner of McKinnon Syrup, the biggest major goods that was exported from Virginia Falls. Wanting to take over the business, she went to college to receive a degree in business. Upon arriving to Virginia Falls, she has found out that McKinnon Syrup has all but shut down. In an attempt to rebuild her father's once thriving business, she has worked relentlessly to restore it to it's once grand splendor.
Aiden Rawnsley || 24 years old || Nurse Practitioner || Daniel Radcliffe || Traits ||

Taken by insouciance



The salutatorian of the class of 2008. Aiden was a smart, fun loving guy and was named most likely to succeed in the yearbook. Throughout high school he loved science, especially the human anatomy. Wanting to become a anything that involved being in a hospital, he moved out of state to attend school. After completing six years, he has his masters degree and is a registered nurse practitioner. Finding no jobs in his area, he has returned to Virginia City to take a position at the local hospital. There he reconnects with old friends, and finds that his old crush Isobel has returned.
Gavin Richmond || 24 years old || Mechanic || Levi Stocke || Reckless, Independent, Sarcastic ||

Taken by Unjustifiable



Gavin always hated Virginia City. Typically called the 'bad boy' and 'loner' of the class, he hated that there were no secrets and was tired of seeing the same faces all his life. He only really had one friend and that was Joseph, since he got along with everyone. As soon as he graduated he moved out of the state for a new view. Being away for six years, he had established himself a cozy place in Indiana by himself. But bad news struck when his mother was diagnosed with breast cancer. Coming home to take care of his ailing mother, Gavin still dislikes his home town and can't wait to leave again.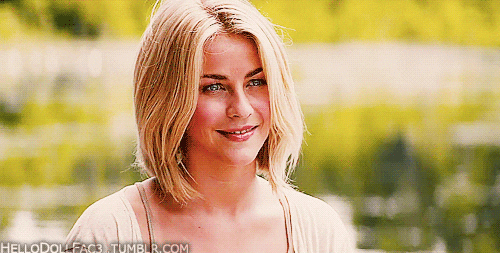 Ava Carmichael || 23 years old || Nurse || Julianne Hough || Witty, Kind, Freethinking ||

Taken by Unjustifiable



Ava is a free spirit with a generous heart. In high school she was part of many clubs and extracurricular activities and dated Josh, her first love. After high school, her and Josh split, heavy hearted, Ava went on to college outside of the state to become what she always wanted, a nurse. For four years she was outside of the comforts of Virginia City, Montana but for the past two years she had returned to her beloved town. Being with a familiar face from school, Joseph, she grew as an adult and has taken a job at the local hospital where she presented with another familiar face, Aiden. But with Josh back, will the two rekindle their romance?
Joseph Russell || 25 years old || Police Commissioner || Josh Dallas || Laid-back, Helpful, Kind ||

Taken by Andrea Rose



Joseph was actually one of the very few who stayed in Virginia City. It's not like he didn't want to leave, it was that he couldn't. Both his parents had died and all that remained of his family was himself and his sister. So in Virginia City he remained to help raise his sister. In school, Joseph was the friendly president of the class of 2008 who always had a smile on his face. In present day Virginia City, Joseph is police commissioner of the precinct, has befriended Ava Carmicheal, and is enthusiastic that the rest of his old friends have returned.



Rachel Xue || 23 || Fashion Designer/Print Model || Jolin Tsai || Defensive, Lonely, Workaholic ||

Taken by Lonesome Butterfly


Rachel was the "foreigner" everyone loved to tease. Not looking like her peers was bad enough, but throw in the thick glasses, awkward lunches, slightly accented English, and baggy full-coverage clothes that were horribly out of fashion, Rachel was an easy target.
Nevertheless she was an incredibly gifted student who was actually allowed to skip the 11th grade, but due to the relentless teasing she successfully convinced her parents to let her finish the last few months of her final HS year via homeschooling. She quickly left the small town after finishing her schooling and never planned to move back, but her longing for some time away from the city and her mothers pleas for her to come home to visit her ill father have dragged her back to Virginia City.
---
---
Code: Select all

[center][img]Insert character name here using the website fontmeme[/img]
[img]Img or Gif of character[/img]
[hr][/hr][hr][/hr]
[font=Bell MT][size=150][i]"Quote that explains or character or quote of something your character would say."[/i][/size][/font]
[hr][/hr][hr][/hr]
[right][img]Img or Gif of character[/img]
[img]Img or Gif of character[/img]
[img]Img or Gif of character[/img][/right]
[b]Full Name:[/b]
[b]Nickname:[/b]
[b]Gender:[/b]
[b]Age:[/b]
[b]Sexuality:[/b]
[b]Occupation:[/b]
[hr][/hr][hr][/hr]
[left][img]Img or Gif of character[/img]
[img]Img or Gif of character[/img]
[img]Img or Gif of character[/img][/left]
[center][size=200]On the Outside[/size][/center]
[b]Hair Color:[/b]
[b]Eye Color:[/b]
[b]Height:[/b]
[b]Weight:[/b]
[b]Special Marks or Tattoos:[/b]
[hr][/hr][hr][/hr]
[center]
[size=200]On the Inside[/size]
[img]Img or Gif of character[/img][/center]
[b]Personality: A good descriptive paragraph about your character really is on the inside.[/b]
[b]Hobbies: At least 3[/b]
[b]Habits: At least 3[/b]
[b]Quirks: At least 3[/b]
[b]Likes:[/b]
[b]Dislikes:[/b]
[hr][/hr][hr][/hr]
[center][size=200]The Past[/size][/center]
[b]Back in School: Just a quick synopsis of what high school was like for your character, what they did, and who they were friends with.[/b]
[b]History:[/b]
[b]Why I've Come Back: Why is your character back? Family reasons, personal reasons? Disregard if you're reserving Josh Dallas, instead mention why you never left.[/b]
[hr][/hr][hr][/hr]
[b]Other:[/b]

1. Please be kind and respectful to one another and include everyone in the RP. This is after all a RP about old friends and high school classmates coming back together, so they all know one another and have some sort of relationship established no matter how minimally.

2. No bunnying to God-modding, and no meta-gaming. Fairly simple. Your character is not invincible, doesn't know all the secrets to the RP and world, and doesn't control other characters. They are only humans after all and don't have any special powers.

3. Try to keep sexualities fairly equal. I don't care for you preference of sexuality in your character, you may choose whatever! But if one character has been labeled specially as liking another character of a different gender then they are obviously not homosexual.

4. Use proper grammar and spelling. Please, I beg of you. A few mistakes will not warrant my anger, so you don't have to worry about it that much.

5. I spent a lot of time trying to think of the Face Claims to these characters but Face claims may be changed, but run it by me first. And try not to get any who look too much like teenagers or too old, they are after young adults.

6. Just so I know you've read through this, I know it's no fun, but somewhere in your reservation include your celebrity crush. I've always found it interesting who other people fancied from the celebrity world.

7. Please keep your characters consistent with their personalities. If your character is an asshole or bitch, I want to see that! It makes the RP more dramatic and exciting, not to mention overall consistent.

8. I know we all have lives outside of the RP world but at least try to be on here to keep the RP alive and going. Plus no one likes having to wait for days on end for a reply to one of their posts. So don't leave anyone hanging and post whenever possible! If you don't think you'll be on very much, don't reserve a character please.

9. This is a huge one. No one liners or short posts. I like to see multi worded posts with dialogue. Three or four paragraphs should suffice, about 300 words or more. I know finding what to say can be difficult but add as much as you can including imagery, flash backs, characters thoughts and feelings. Just elaborate and have fun!

10. When I've accepted your character sheet, give me two character traits to add to the introduction for all to get a quick glance at.

11. I'm a friendly, easy going person, so if you have any questions, concerns, or ideas please do not be afraid to shoot me a PM. I'll get back to you as soon as possible!

12. You may fashion your character sheet however you like, in fact I encourage it, but please include all the information I am seeking and include gifs and pictures. Remember the more playful and interesting your character sheet is, the more likely I'll be wanting to accept your character sheet.
Taking place in...
13 posts here • Page 1 of 1
13 posts here • Page 1 of 1
Arcs are bundles of posts that you can organize on your own. They're useful for telling a story that might span long periods of time or space.
There are no arcs in this roleplay.
There are no quests in this roleplay.
Here's the current leaderboard.
There are no groups in this roleplay!
Welcome home, Promethean. Here, you can manage your universe.
Arcs are bundles of posts from any location, allowing you to easily capture sub-plots which might be spread out across multiple locations.
You can create Quests with various rewards, encouraging your players to engage with specific plot lines.
Settings are the backdrop for the characters in your universe, giving meaning and context to their existence. By creating a number of well-written locations, you can organize your universe into areas and regions.
Navigation
While not required, locations can be organized onto a map. More information soon!
There are no groups in this roleplay!
By creating Collectibles, you can reward your players with unique items that accentuate their character sheets.
Once an Item has been created, it can be spawned in the IC using /spawn Item Name (case-sensitive, as usual) — this can be followed with /take Item Name to retrieve the item into the current character's inventory.
Give your Universe life by adding a Mob, which are auto-replenishing NPCs your players can interact with. Useful for some quick hack-and-slash fun!
Mobs can be automated spawns, like rats and bats, or full-on NPCs complete with conversation menus. Use them to enhance your player experience!
Current Mobs
No mobs have been created yet.
Locations where Mobs and Items might appear.
You can schedule events for your players to create notifications and schedule times for everyone to plan around.
Add and remove other people from your Universe.
The Forge
Use your INK to craft new artifacts in Back Again. Once created, Items cannot be changed, but they can be bought and sold in the marketplace.
Notable Items
No items have been created yet!
The Market
Buy, sell, and even craft your own items in this universe.
Market Data

Market conditions are unknown. Use caution when trading.

Quick Buy (Items Most Recently Listed for Sale)
None
Discussions
Most recent OOC posts in Back Again