---
---
Quiet
||
Lions!
---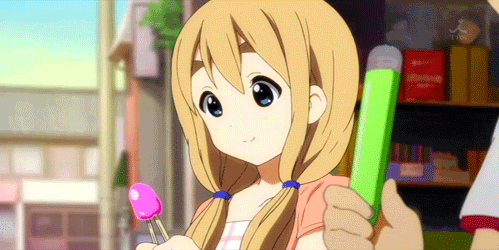 ✦ Name ✦
Avaline Rose Yoroshima

✦ Nickname(s) ✦
Ava, Avie

✦ Physical Age ✦
16/17

✦ Mental Age ✦
14/18

✦ Actual Age ✦
17

✦ Height ✦
5'4"

✦ Weight ✦
116lbs

✦ Hair ✦
Blond

✦ Eyes ✦
Dark Blue

✦ Likes ✦
Poetry || Small Animals || Wind Chimes ||
School || Sakura Trees || Summertime
|| The Ocean || Music Boxes || Action Manga

✦ Dislikes ✦
Lightening || Spicy Food || Scarey Movies ||
Sad Stories || Elevators || Cigarettes
|| Sour Things || Loud Music || Peanut Butter


---
"You can only experience true happiness when you've endured true pain."
---
✦ Personality ✦
Avaline is what most would call the exact image of innocence. Or at least that's the impression she leaves on the majority of people she is meeting for the first time. She is friendly and easily pleased by anything that she finds to be pretty or interesting. You could say she's learned to love the small things in life that most would consider to be unimportant, such as a flower-shaped cloud passing overhead or a pebble that glitters in the sunlight.

Her kindness may be one of her best features. She can be a little naive and clumsy at times, but her heart is full of forgiveness and she always tries to see the good in everything around her. She rarely allows the negative energy of others to steer her off her own path of happiness. She'll let just about anyone be her friend and does her best to keep a smile on the faces of those who are dear to her. Almost everything she does is purely for the sake of others which, depending on the point of view of the other party, can be considered admirable or annoying.

Because she is the eldest sibling in her family she's got a hard soft spot for small children. Although she may act like a silly child herself most of the time, the second someone younger than her is in trouble she'll jump to their side to protect them. She can be very mature, even motherly, when the situation calls for it. The fact that she's an older sister, however, is exactly what gives her her bubbly imagination as well as her courage and strength.

She's not the most logical person in the world since she's always following her heart and gut feelings. Her emotions often over-power her own mind even in the smallest scenarios. She can't even pick something off of a restaurant menu without arguing mentally with herself for several minutes only to end up confused and having someone else decide for her. On the other hand, if she focuses on something hard enough or if she takes interest in something, then there is nothing that can distract her or pull her away from what she's doing.

Death, though, has a way of changing a person. Avaline is only just beginning to understand her situation, so at the moment she is remaining happy and confident. Who knows how much longer her soul will last until she starts to cave into her fears and the slowly increasing longing she may feel for the life she has involuntarily left behind.

✦ Positive Traits ✦
Caring || Determined || Brave(in a sense) ||
Kind || Adventurous || Compassionate || Polite

✦ Negative Traits ✦
Naive || Clumsy || Gullible || Spacey

✦ Fears/Weaknesses ✦


Athazagoraphobia

- The fear of being forgotten, ignored or abandoned. This isn't exactly something that Avaline acknowledges. She's had plenty of friends who have left her, but she never let her sadness overtake her. However a fear like this that's been buried deep down for years could easily find an opportunity to arise at any given moment.



Acrophobia

- A fear of heights. This is something Avaline developed at a rather young age, but there was no real cause for it.



Coulrophobia

- To put it simply; a fear of clowns. Another thing that she developed at a young age. Avaline is absolutely terrified of them.
---
"I think the world can only be as beautiful as you allow it to be."
---
♫ ♪ ♬
✦ History ✦
Avaline rarely thinks about her past. The days when she was just an innocent child doing everything she could to gain the approval of her parents. She was born in a run-down area of a big city in France. Her mother, an exotic dancer, was rarely home and worked long nights and spent most of her spare time sleeping or going out to do who knows what. Her father didn't have an actual job, but instead spent most of his time gambling away his wives money in hopes of hitting it big. Why these two decided to have a daughter in the first place was a question no one could answer. Even so, Avaline learned to depend on herself. She kept she house clean, did the laundry, washed the dishes and would often be sent out to buy groceries alone.
Avaline didn't mind it all too much. The smell of alcohol and cigarettes became an everyday thing. It was a smell that would stick to her clothes and hair wherever she went. It was when her brother,
Benji
, was born during Avaline's older years in grade school, however, that things began to change. According to her father, there was no way that the child was his and the two would fight every second they were near each other. They'd argued before, but never did the ever place a hand on each other. Not until now, that is. Her younger brother was born and after a few months the abuse got worse. Avaline, who promise to protect her new sibling, had become a target. She would be barraged with insults and curse words, end up getting pushed against walls and having object being thrown at her whenever she said something wrong. Avaline was only in middle school when the neighbors reported screaming from the home and, charged with child abuse and neglect, her parents were dragged away and Avaline and her brother were placed in an orphanage.
The court case took months before anything was decided. Her mother would not be sent to jail, but she was declared unfit to raise children while her father, well, Avaline never heard another word from him. Her and her brother, after only half a year, were then adopted by a couple in Japan. They began their new lives in their new home with home-schooling so they could learn Japanese before going to the public school. Her little brother was as happy as could be, but Avaline was different. She was still battling with her love for her parents and the fact that she had to live in another country now. Her foster parents acknowledged Avaline's depression and struggle and decided to admit her into a private rehabilitation school for young teens. It was a boarding school, so she would live on campus and only be able to talk to her brother over the phone or through web chat, but her foster parents thought it would be for the better.
And for the better, it was. With counseling and therapy she was able to overcome her struggles and accept that she had nothing more to worry about. She made friends who had been in similar situations and grew very close to four in particular. She was now enjoying her high school life and could be the bubbly, cheerful girl that she was without having to hide anything. During the summer and other breaks she could go home and spend it with her brother and her new parents. It was on winter break that she took the subway took to go home, unaware that she would never make it. There was a deafening screeching sound, sparks flew up past the windows, and the gravity seemed to disappear for mere seconds. Then, there was nothing but darkness.
---
"I wonder if everyone will be alright without me? It kind of hurts..."
---
---