Sins. We've all committed one or two in our life time. It's just a part of life. There are Nine sins in total.
Sloth
Wrath
Pride
Deceit
Envy
Greed
Fear
Gluttony
Lust
We all experience them in varying degrees from person to person but there are nine that embody these sins completely. They don't commit the sin they are the sin. But this is no fantasy tale. They are not gods or royals. They are just what they make of themselves. Like everyone else in this world. The only difference is the powers they hold and the effect they can have on people. When just standing near someone can turn them from calm and normal to filled to the brim with emotions and thoughts relating to what you embody it makes it hard to live a normal life. So these nine used to stick together. Hiding in the dark until they mastered their powers. Their sin.
It's been many years since they finally ventured out into the world. Immortal but looking to make something of themselves in the ever changing world. They know each other exist but have seen very little of each other since that day. But when you don't hide people see you. And the world has grown curious of the nine people that seem to live through history and history in the making. Curious of the nine face that never seem to change or age. So once again they have come together. They must figure if they are to just continue on their life as they have, and risk being discovered for what they truly are. Or to go back into hiding, and throw away everything they have worked for.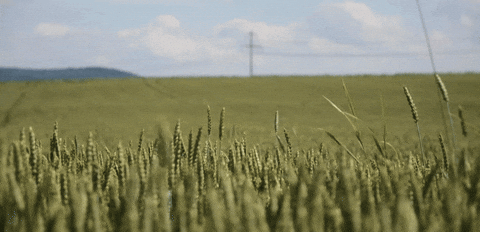 Roles:
Sloth -
Taken
/Reserved By:
lord of pandemonium
- Nathaniel Morris - Male - Through the years Nathanieal has made a name for themselves in the crime world, having run many successful opium dens and drug rings - Risk of discovery: very low as you will rarely see him even move from a single spot for most of the day - Energy/Power: Purple, glows from wrists and pours down like thick, sticky sap. Puts to sleep anyone it touches and drains all motivation and will from them.
Wrath -
Taken
/Reserved By:
Soul_Alchemist
- Valko Armistead - Male - Recently Valko has been living with Aj-sha to make ends meet. You don't bring in as much money as you used to being an assassin for hire now a days. - Rick of discovery: Most of the people who have seen his abilities are dead, so the chances of him being found out are low. But if his temper gets the better of him, he could slip up. - Energy/Power: Green, glows from hands and shoots up like licking flames. Gives him/her more strength and brutality behind their attacks.
Pride -
Taken
/Reserved By:
Fredalice
- Estrelle Monette - Female - Throughout history Estrelle has been many figures in high society. Recently they have been setting their sight's on a chair in the white house to claim as their own. - Risk of discovery: High; Pride uses her power on whims and thinks to highly of herself to get caught, or if she does that anybody will actually do anything to stop it; after all they'll be too busy ensuring their own pride to care about anyone else and those who haven't been affected by her, to her, will be too in awe of her to contradict the power that is rightfully hers. - Energy/Power: Pink, glows from shoulders and flows down like a kings cape. When wrapped around someone makes them completely submissive and at the will of Estrelle. Will do and say whatever he/she pleases.
Deceit -
Taken
/Reserved By:
sixlilies
- Rente Moreau - Male - Enjoying chaos Rente has been whispering in the ears of world leaders and starting wars. Then putting themselves right in the thick of things by taking the role of commander and chief of any army they so chose. - Risk of discovery: Surprisingly, pretty low. The only giveaway are those cherry-red eyes. The rest of his physical powers are subtle enough for him to get away with them. Good thing everyone thinks he wears fancy contact lenses. - Energy/Power: Black, glows around their whole body and hugs them like a body suit, allows them to move around unnoticed as well as possess any living thing they chose.
Envy -
Taken
/Reserved By:
stealthpanther
- Marjeta Branković - Female - Loving to be pampered and having anything they want (or others have) Marjeta has been the trophy wife for many extremely wealthy people. But with their last lover dead they are desperately in search for a new one. - Risk of discovery: She likes to be in the spotlight, and she wants whatever she can get. High risk if she is not careful. - Energy/Power: Orange, glows from eyes and swirls up like smoke. One look and their victim becomes deeply in love and obsessed with them. Becomes more like a loyal dog than the person the used to be.
Greed -
Taken
/Reserved By:
Lolkatlove
- Vanessa Valentine - Female - As you would expect, Vanessa is a very wealthy woman. Owning a extensive line of successful banks and businesses. - Risk of discovery: Vanessa is a world renown billionaire. She is in the same league as Bill Gates in terms of how famous her name is. This causes her to have a high risk of discovery. Even more so as she was brought in for questioning. - Energy/Power: Brown, glows from feet and flows across the ground like water, engulfing and destroying anything in its path.
Fear -
Taken
/Reserved By:
cybernekokaito
- Bertholdt Müller - Male - Sucked into the life of glitz and glam, Bertholdt is a successful movie director, specializing in horror films. - Risk of discovery: Medium. After all, how else would his movies be so believable...? - Energy/Power: Yellow, glows from head and sparks off like lightning, once hit with it their victim will hallucinate their worst, deepest, darkest fears.
Gluttony -
Taken
/Reserved By:
Soul_Alchemist
- Quincy Bordelon - Male - If you have a kitchen it's more than likely you have a dish from Quincy's food line stocked somewhere in your fridge or cupboard. There's nothing he doesn't know how to cook or bake and no one can make it better. - Risk of discovery: Quincy is known across the world. Everyone, just about, knows his face if nothing else, and his frozen meals sell everywhere. The risk is high because if he ever slips up, everyone will know who to look for. - Energy/Power: Red, glows from stomach and jiggles like jelly. can be slipped into food and make the victim addicted and constantly hungry. Causing them to eat and eat till they burst...literally.
Lust -
Taken
/Reserved By:
BlueTeddyBearMelody
- Aj-Sha Suko - Female - A proper Madam of a highly successful brothel Aj-sha is loved by many and hated by all their life partners. With guests from all over there is hardly a soul she does not know, nor is there a day her pockets are empty. - Risk of discovery: Working mostly in the underground, Aj-sha is only well known among her clients. Her risk of being discovered is a low medium - Energy/Power: Blue, glows from mouth and drips down like saliva. One kiss and her victims become ravenous of pleasure and sex. Uncontrollable, Their high and arousal will last until she decides to stop it.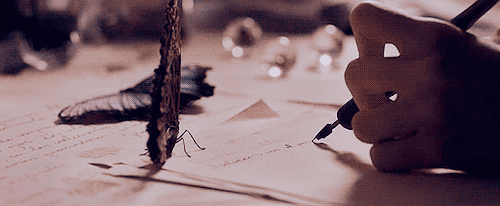 Character Sheet:
Code: Select all

[center][img](image of character here. Human Ver.)[/img]
[img](character's name here)[/img][/center]

[img](gif)[/img] [img](gif)[/img]

[center][u]Gender[/u]
(gender here)

[u]Sexuality[/u]
(sexuality here)

[u]Role/Sin[/u]
(role/sin here)

[u]Description[/u]
(If there is anything about your character's appearance that is not shown in the picture. Put it here. Otherwise remove this section.)

[img](gif)[/img]

[u]Background[/u]
(OPT. put your character's history here)

[u]Risk of Discovery[/u]
(how much of the world knows you? How high is the chance of them finding out you're not human?)

[img](image of character here. Sin Ver.)[/img][/center]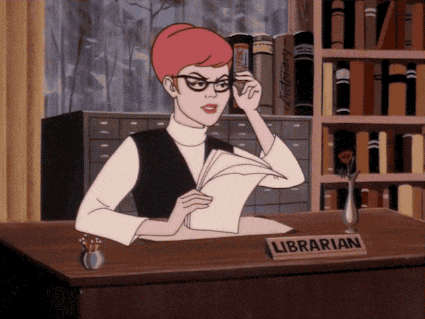 Rules:
Ask to reserve a role before submitting a character

By polite to each other. No fights in OOC forum

If you have any questions do not be afraid to ask. I'd be happy to clear things up for you

Post often but if you wont be able to post for a while please give everyone forewarning

No playing god over other peoples characters

This is not a pg-13 roleplay so if adult themes and dark and serious subjects worry you, do not join
Taking place in...
24 posts here • Page 1 of 1
24 posts here • Page 1 of 1
Arcs are bundles of posts that you can organize on your own. They're useful for telling a story that might span long periods of time or space.
There are no arcs in this roleplay.
There are no quests in this roleplay.
Here's the current leaderboard.
There are no groups in this roleplay!
Welcome home, Promethean. Here, you can manage your universe.
Arcs are bundles of posts from any location, allowing you to easily capture sub-plots which might be spread out across multiple locations.
You can create Quests with various rewards, encouraging your players to engage with specific plot lines.
Settings are the backdrop for the characters in your universe, giving meaning and context to their existence. By creating a number of well-written locations, you can organize your universe into areas and regions.
Navigation
While not required, locations can be organized onto a map. More information soon!
There are no groups in this roleplay!
By creating Collectibles, you can reward your players with unique items that accentuate their character sheets.
Once an Item has been created, it can be spawned in the IC using /spawn Item Name (case-sensitive, as usual) — this can be followed with /take Item Name to retrieve the item into the current character's inventory.
Give your Universe life by adding a Mob, which are auto-replenishing NPCs your players can interact with. Useful for some quick hack-and-slash fun!
Mobs can be automated spawns, like rats and bats, or full-on NPCs complete with conversation menus. Use them to enhance your player experience!
Current Mobs
No mobs have been created yet.
Locations where Mobs and Items might appear.
You can schedule events for your players to create notifications and schedule times for everyone to plan around.
Add and remove other people from your Universe.
The Forge
Use your INK to craft new artifacts in Back to the Darkness We Go. Once created, Items cannot be changed, but they can be bought and sold in the marketplace.
Notable Items
No items have been created yet!
The Market
Buy, sell, and even craft your own items in this universe.
Market Data

Market conditions are unknown. Use caution when trading.

Quick Buy (Items Most Recently Listed for Sale)
None
Discussions
Most recent OOC posts in Back to the Darkness We Go