▅▅▅▅▅▅▅▅▅▅▅▅▅▅▅▅▅▅▅▅▅▅▅▅▅▅▅▅▅▅▅▅▅▅▅▅▅▅▅▅▅▅▅▅▅▅▅▅▅▅▅▅▅▅▅▅▅▅▅▅▅▅▅▅▅▅▅▅▅▅▅▅
XXXXXX
▂▂▂▂▂▂▂▂▂▂▂▂▂▂▂▂▂▂▂▂▂▂▂▂▂▂▂▂▂▂▂▂▂▂▂▂▂▂▂▂▂▂▂
Finnian Harris
✼
Finny, Finn, Mr. Fins, Mr. Harris
✼
Ultimate Scientist
✼
Male
✼
Heterosexual
✼



✼

Likes

:
Science. Just everything science. Also, math, teddy bears, working, earmuffs,
being called weird, rubix cubes, silence, and being alone.



✼

Dislikes

:
People who don't listen, overly sweet things (food wise), enclosed spaces, and
being dragged away from his work



✼

Quirks

:
Randomly bursts into French at times, writes things on arms when bored or thinking, always
carries a pen around, claustrophobic
#00796F
✼
#795400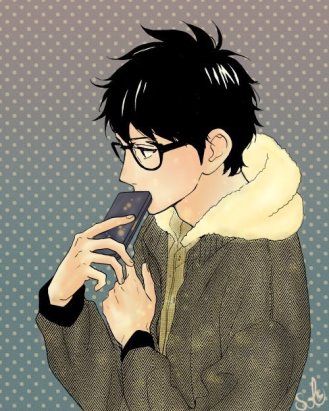 ▅▅▅▅▅▅▅▅▅▅▅▅▅▅▅▅▅▅▅▅▅▅▅▅▅▅▅▅▅▅▅▅▅▅▅▅▅▅▅▅▅▅▅▅▅▅▅▅▅▅▅▅▅▅▅▅▅▅▅▅▅▅▅▅▅▅▅▅▅▅▅▅
Friendly

✼

Passionate

✼

Persistent

✼

Disorganized

✼

Talkative
Finnian is always all over the place, yet somehow always knows what he's doing. He talks all the time and is constantly jotting down equations on the back of his hand, solving some sort of puzzle, researching things on his phone or doing whatever else. He needs constant stimulation, otherwise he starts to get agitated. A lot of people find his need to do other things while he talks your ears off irritating, but if a conversation is interesting and stimulating enough, he will look up from his rubix cube and pay full attention to whatever is happening.
▅▅▅▅▅▅▅▅▅▅▅▅▅▅▅▅▅▅▅▅▅▅▅▅▅▅▅▅▅▅▅▅▅▅▅▅▅▅▅▅▅▅▅▅▅▅▅▅▅▅▅▅▅▅▅▅▅▅▅▅▅▅▅▅▅▅▅▅▅▅▅▅
"'Science.' What a frustratingly amazing word."
Finnian is an only child, born to a relatively average family. As a little boy, Finnian excelled tremendously in all subjects, but seemed drawn to science more than he was to any other. Starting with kid science sets and eventually pulling all-nighters at his school lab to test his theories and make huge steps in the pursuit of knowledge, he was most certainly one of the most enthusiastic and ingenious minds in the field. One that, undoubtedly, would make history. Spying his talent, he was invited to Hope's Peak academy, where he was more than ecstatic to take use of their incredible lab.
▅▅▅▅▅▅▅▅▅▅▅▅▅▅▅▅▅▅▅▅▅▅▅▅▅▅▅▅▅▅▅▅▅▅▅▅▅▅▅▅▅▅▅▅▅▅▅▅▅▅▅▅▅▅▅▅▅▅▅▅▅▅▅▅▅▅▅▅▅▅▅▅