x
x
x
resses of gold, eyes of silver; she had a beauty comparable to none. The Queen sat perched high atop her throne, her elegant dress so long that it flowed and pooled across her body and around her feet. She appeared to be the embodiment of the word grace if not for the chains wrapped around her wrists, binding the woman in the fashion of a prisoner.

"Queen Demetrias, you have been caught in an attempt to end the King's life. This is the highest of treasonous acts and I will only ask you once. How do you plead?"

She smiled, it was a dangerous and knowing look; the woman had known exactly what she was doing. "Guilty." A collective gasp swam through the room, dancing across heads and making its way to the judge. He nodded his head, banged his gavel once against the desk and stood, pointing the small hammer at the Queen who sat so regally atop her throne, even when facing certain death.

"Queen Tremaine, you will be banished to the Outlands. Effective immediately."

The Queen's smile never thinned, she stood from her seat and bowed, "Thank you for your consideration." She straightened before following the palace guards to the room she would be held in until it was time to leave.
---
he Outlands, a place where Once upon a time and They lived happily ever after, does not exist. It is a dangerous place that was once occupied by humans but has since been abandoned due to a shortage of oxygen. During World War Four a hydrogen bomb was dropped in the center of the city and was swiftly evacuated.

There is nothing whimsical about a place where dangerous mutated creatures lurk around every corner and most humans cannot survive without an airtank. It is a rotting wasteland where buildings that once stood tall against the sky now stand half strangled by the overgrowth that has been eating at these buildings for years.

It is a ghost city, or at least this is what the rumors say.

In reality all outlawed citizens are banished to this deadly space should they not be executed. They are not expected to live and yet they thrive in a community of humans with similar problems. A city of thieves, murders, con men, and every type of dirty outlaw you could think of all living a reformed lifestyle and relying on one another to survive. Not all agree to peace however, some still chose the dangerous path of self destruction and venture off on their own, never to be seen or heard from again.

Perhaps they were eaten alive....

---
ur story begins with the capture and trial of six guilty humans. Each having committed various acts against humanity and have been found guilty of treason, thus they were banished to the Outlands. A Queen made a martyr for the country she once ruled, a Thief who pick pocketed the wrong person, a Scientist guilty of testing on his "Pet", a con woman caught in a lie, and a Student in far too much trouble.




[ Role: The Queen ]
[ Name: Aelia Demetrias ]
[ Age: 24 ]
[ Gender: Female ]
[ Face Claim: Maria Akuma ]
[ Played by: Verix ]


---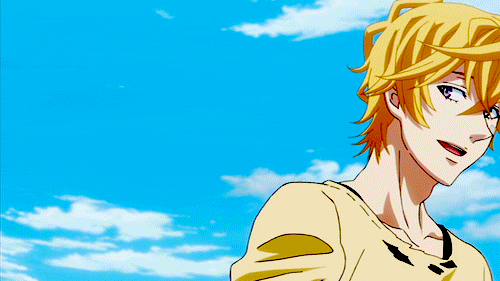 [ Role: The Thief ]
[ Name: Leon Macchia ]
[ Age: 23 ]
[ Gender: Male ]
[ Face Claim: Yogi || Karneval ]
[ Played by: JacksColdSweat ]


---


[ Role: The Scientist ]
[ Name: Alastair Helios ]
[ Age: 19 ]
[ Gender: Male ]
[ Face Claim: Byakuran ]
[ Played by: Moahi ]


---


[ Role: The Pet ]
[ Name: Echo ]
[ Age: Uknown ]
[ Gender: Female ]
[ Face Claim: Hoshimiya Kate ]
[ Played by: Masquerade(Skye) ]


---




[ Role: The Student ]
[ Name: Auriel Hawthrone ]
[ Age: 23 ]
[ Gender: Male ]
[ Face Claim: Shinya Kogami || Psycho Pass ]
[ Played by: Desparadenia ]


---




[ Role: The Con Woman ]
[ Name: ]
[ Age: ]
[ Gender: Female ]
[ Face Claim: ]
[ Reserved by: ]
---
You like rules? No? Well too bad, without these we would have a bunch of nonsense everywhere.

Commitment || I am looking for committed role players only. If you are bored and only seeking temporary relief and have no intention of sticking with the RP then don't reserve. If I know you to be someone who reserves with the intention of never finishing your character I will deny you a spot. Not publicly, but privately.

Face claims || Anime only please. Manga is fine, but no anime games or real face claims. If you need help finding a face claim then feel free to ask.

Content || This RP will have suggestive content including character deaths if you suddenly disappear. If you do not like these themes then do not join. Once more I will state if you have no intention of ever finishing your character or replying DO NOT JOIN.

Grammar || This is an advanced RP for literate humans only (I apologize to all the cats and robots but meow is not an acceptable response in a dramatic situation). I expect at least 400 words per post, please do not forget to proofread. Speaking of which if you have read this far please put a gif of your face claim when reserving your character.

Replies || You are expected to reply at least once a week. This is a really important rule. Why? Because that's how you keep an RP alive. If you can reply more then once a week then great! If not please inform me why otherwise you might come back and find your character accidentally got pushed off a building and didn't survive.

Password || And now for the moment you've all been waiting for, the glorious password! If you have read this far congratulations! The password is your favorite song in purple. If it's not in purple I will not accept it.

Skeleton || Will be posted in the OOC

Characters || Must be submitted within 48 hours, after that you have five, count 'em, five days to finish it or you will be banished. Competing is allowed, but if there is a huge interest in this RP I may simply add more characters.
Taking place in...
5 posts here • Page 1 of 1
5 posts here • Page 1 of 1
Arcs are bundles of posts that you can organize on your own. They're useful for telling a story that might span long periods of time or space.
There are no arcs in this roleplay.
There are no quests in this roleplay.
Here's the current leaderboard.
There are no groups in this roleplay!
Welcome home, Promethean. Here, you can manage your universe.
Arcs are bundles of posts from any location, allowing you to easily capture sub-plots which might be spread out across multiple locations.
You can create Quests with various rewards, encouraging your players to engage with specific plot lines.
Settings are the backdrop for the characters in your universe, giving meaning and context to their existence. By creating a number of well-written locations, you can organize your universe into areas and regions.
Navigation
While not required, locations can be organized onto a map. More information soon!
There are no groups in this roleplay!
By creating Collectibles, you can reward your players with unique items that accentuate their character sheets.
Once an Item has been created, it can be spawned in the IC using /spawn Item Name (case-sensitive, as usual) — this can be followed with /take Item Name to retrieve the item into the current character's inventory.
Give your Universe life by adding a Mob, which are auto-replenishing NPCs your players can interact with. Useful for some quick hack-and-slash fun!
Mobs can be automated spawns, like rats and bats, or full-on NPCs complete with conversation menus. Use them to enhance your player experience!
Current Mobs
No mobs have been created yet.
Locations where Mobs and Items might appear.
You can schedule events for your players to create notifications and schedule times for everyone to plan around.
Add and remove other people from your Universe.
The Forge
Use your INK to craft new artifacts in Banishment. Once created, Items cannot be changed, but they can be bought and sold in the marketplace.
Notable Items
No items have been created yet!
The Market
Buy, sell, and even craft your own items in this universe.
Market Data

Market conditions are unknown. Use caution when trading.

Quick Buy (Items Most Recently Listed for Sale)
None
Discussions
Most recent OOC posts in Banishment